Description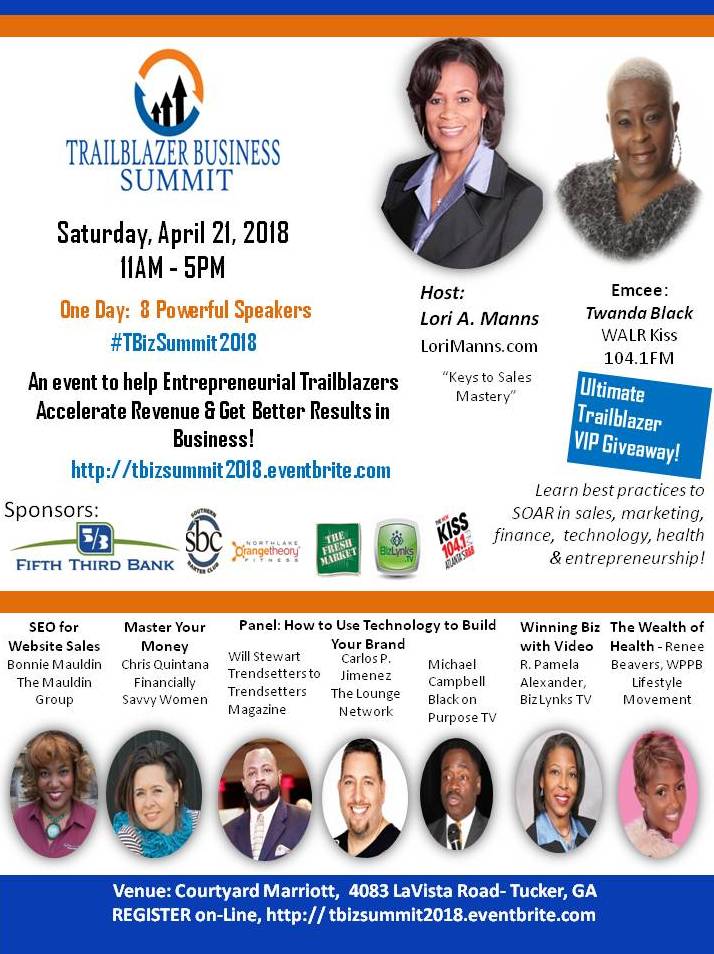 Who is this event for?
Small Business Owners, entrepreneurs, Solo-preneurs, Self-employed professionals, free-lancers, authors, coaches, consultants, speakers, inventors and entrepreneurial trailblazers who are ready to take their brand and business to the next level.


Answer these questions:
Would you like to learn how to turn your website into a cash machine?

Do you need a better system to manage and budget your money so more is coming in than going out?

What if you could learn how to optimize video and social media to get sales, not just fans or likes?

Are you stumped when it comes to technology and how to use it, to grow your brand?

Have you ever worked so hard that you sometimes neglected your health?

Could you use a few tips about how to get more media exposure?

And finally...

Are you looking for a proven sales system to help you increase revenue consistently?
IF you answered YES to any of the above questions, you absolutely need to attend the Trailblazer Business Summit on Saturday, April 21. Register early and save. You will get actionable, tips, tools and proven strategies to help you make more money and enjoy a greater impact in your business.