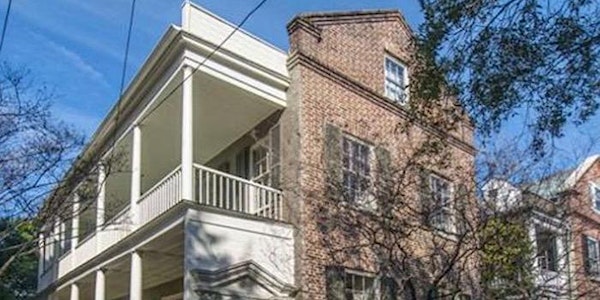 2018 Traditional Home Southern Style Now Showhouse: Charleston, SC
Location
36 Hasell St
Charleston, SC 29401
Description
Join Traditional Home at our first-ever Showhouse in Charleston!
Traditional Home's 2018 Southern Style Now Showhouse is a Charleston Single House – an icon of the city's architecture that is identified by the long verandas that run the length of the structure. Built in 1844 and located in the midst of Charleston's historic downtown, the home is owned by designers Tyler Hill and Michael Mitchell of Mitchell Hill. This home boasts beautiful original details, including stunning heart pine floors, crown molding, mantles and medallions.
Tickets to tour the showhouse are available on the following dates:
Thursday 11/1 11AM - 5PM
Friday 11/2 11AM - 5PM
Saturday 11/3 11AM - 2PM
Sunday 11/4 11AM - 1PM
Friday 11/9 11AM - 5PM
Saturday 11/10 11AM - 5PM
Friday 11/16 11AM - 5PM
Saturday 11/17 11AM - 5PM
Proceeds from tickets go to the Gibbes Museum of Art and Historic Charleston Foundation.
PLEASE NOTE: Street parking in the immediate neighborhood is discouraged due to limited availability, limited duration (1 hour) and heavy/strict enforcement (ticketing). Traditional Home will update this site with parking recommendations.