Description
To enquire about ticket availability, please email events@mdasf.org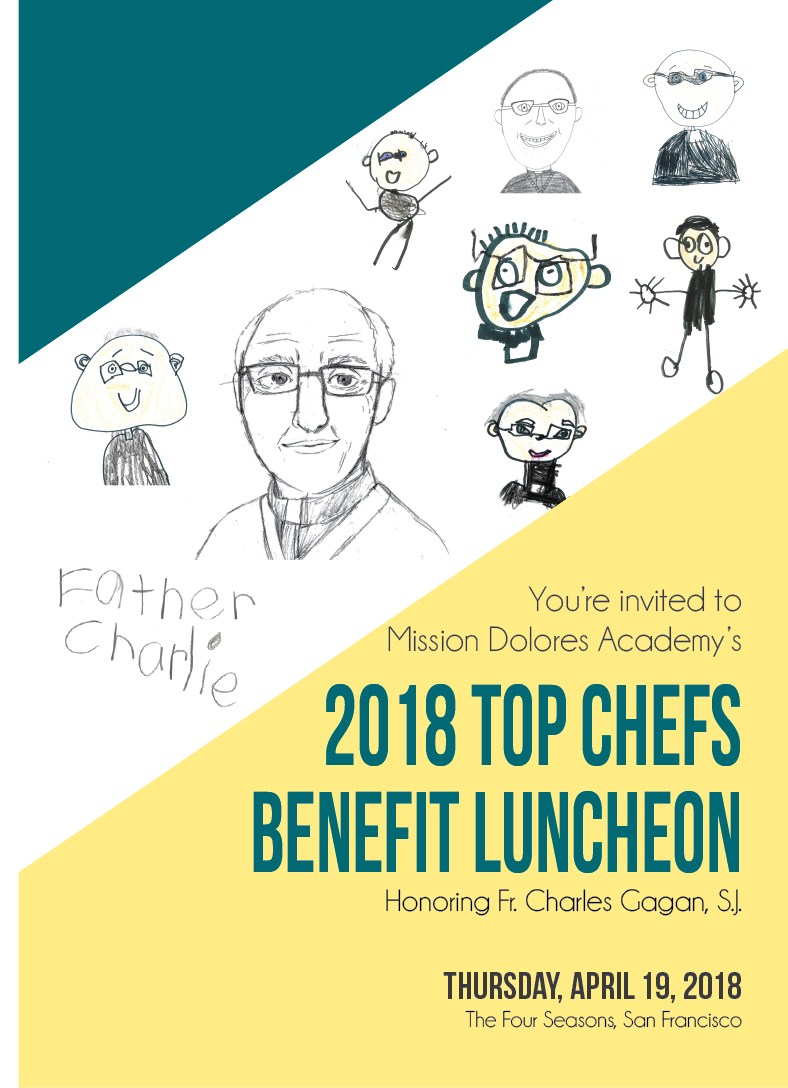 You are invited to join us for Mission Dolores Academy's Top Chefs Benefit Luncheon. This year's luncheon is a very special occasion as we honor our beloved Fr. Charles Gagan, S.J. on the occasion of the 50th anniversary of his ordination to the priesthood.
The Top Chefs Benefit Luncheon is our main fundraising event, and crucial to the school's success. Last year, funds raised from the luncheon accounted for 61% of the school's development budget.
This year's luncheon promises to be the best one yet, and we sincerely hope you can join Fr. Charlie and some of our wonderful students to celebrate this very special occasion.
11:00 am to 12:00 pm Reception with our Students
12:00 pm to 1:30 pm Luncheon
If you have any questions about the event, please contact our Event Team at (415) 638 6213 or events@mdasf.org
---
2018 Top Chefs Luncheon Committee
Ellen Adams
Jerry Brooner
Bill Buckingham
Jan Buckley
Sue Carter
Angela Cohan
Kendel Qvale Duford
Sara Duryea
Margie Ellis
Dana Emery
Gianna Franco
Stanlee Gatti
Keith Giarman
Brenda Jewett
Kate Kelly Klein
Millicent Lalanne
Carol Lerdal
Michele Meany
Anna Morfit
Bill Oberndorf
Susan Oberndorf
Leslie Podell
Sara Recktenwald
Maureen Sullivan