Description
REGISTER NOW FOR THE 2018 TIZRA USER GROUP SUMMIT!
In this 4th annual gathering of the amazing publishing community that's formed around the Tizra platform, we'll be taking everything we've learned to create an event that will arm you with ideas, best practices and inspiration. All toward the goal of unleashing the potential of your information as a driver of success for your organization.
The theme this year is ROI: Return on Information. Yes, we know, that's not what the I in ROI usually stands for, but for members of our community, information IS the central investment…and the most important asset. Our program will build around practical actions you can take to maximize it, including…
• Hands-on how-tos on subjects including improved content discoverability, mobile optimization, and targeted commerce.
• Interactive breakouts to share tips and strategies among leaders in specific disciplines.
• Forward-looking roadmap and tech forecast presentations to help you plan for what's ahead.

Keynote Mark Jannot will lay out a radically reader-centric approach to publishing and take us through the steps to creating a content plan that serves the organizational core mission by serving the customer first.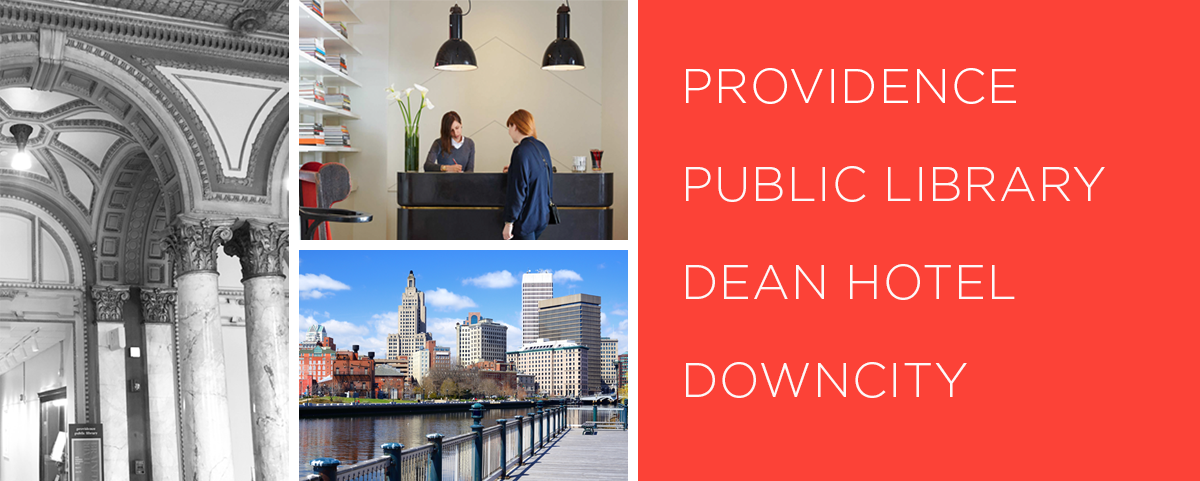 And this year, it'll all happen in our home city of Providence. Conveniently located between Boston and New York, Providence is home to a vibrant tech and design scene, rooted in institutions like the Rhode Island School of Design and Brown University, and in our time off, we'll enjoy a charming, walkable downtown that's becoming one of the hottest culinary destinations in the country.
Providence, Rhode Island from Visit Rhode Island on Vimeo.
So join us on May 21st and 22nd. We promise it'll be the best TUG yet, and an experience that'll handsomely repay the investment.
Schedule Overview
Monday, May 21
1:00pm - 9:00pm / registration / hands-on how-to workshops / networking reception & dinner

Tuesday, May 22
8:15am - 4:00pm / keynote / plenary sessions / product road map / customer stories / round tables

Event Location
Providence Public Library / 150 Empire Street, Providence, Rhode Island
Accomodations
Reserve before Friday, April 27 and mention you're a Tizra User Group Summit participant to recieve discounted rates at three nearby hotels.
Dean Hotel – 401-455-3326 | $199.
Hilton Providence – 401-831-3900 | $189.
Hampton Inn & Suites – 401-608-3500 | $149.
Transportation
.5 miles from Amtrack/Commuter Rail Station (trains from Boston, New York, and DC)
15 miles from T. F. Green Airport (PVD)
50 miles from Boston Logan Airport (BOS)