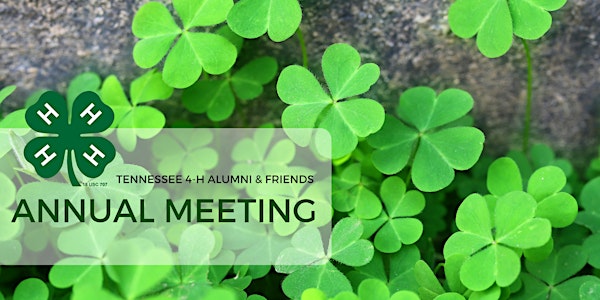 2018 Tennessee 4-H Alumni & Friends Annual Meeting & Luncheon
When and where
Location
Wilson County Expo Center 945 E Baddour Pkwy Lebanon, TN 37087
Description
Tennessee 4-H Alumni and Friends will host the third annual meeting on Saturday, February 24, 2018. The event will be from 10:30 a.m. until 2:00 p.m. Central time at the Wilson County Expo Center in Lebanon.
The annual meeting will serve as an opportunity for 4-H alumni and supporters to come together, learn about the current state of 4-H and discuss what can be done to support and improve the Tennessee 4-H program on the local, regional and state levels.
Believing in the power of the 4-H program to transform today's youth, the Tennessee 4-H Alumni and Friends serves in a variety of ways... acting as mentors and project coaches, providing financial support and volunteering to staff and support 4-H programs and events.