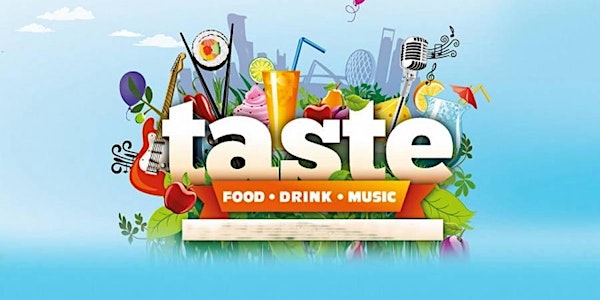 2018 Taste of North Charleston
When and where
Location
ExQuis Event & Conference Center 5101 Ashley Phosphate Rd, Suite 149 (Located in Festival Centre) North Charleston, SC 29418
Description
What is Taste of North Charleston?
The Taste of North Charleston hosted by the Hospitality Expansion Council of the Southeastern Chamber of Commerce is an inaugural event to be held on Sunday, October 7, 2018.
The event welcomes diverse eateries and attendees throughout the Tri-County area but highlights the North Charleston footprint.
Taste of North Charleston will take place from 4 p.m. to 8 p.m. at the all-new ExQuis Event & Conference Center, 5101 Ashley Phosphate Rd, (located in the Festival Center) in North Charleston; SC. Admission is $15 in early-bird special and $20 general admission. The event is open to the public and children.
Several North Charleston restaurants will provide samples of their unique menu items and will be accompanied by restaurants visiting from other districts nearby.
The Chamber and its Council will spearhead the event annually, at locations throughout the North Charleston area, giving different non-spotlighted districts an opportunity for exposure and positive light. A portion of the event's proceeds will benefit 3 non-profit and local charities. Remaining proceeds will cover event expenses, future marketing, advertising and events focused around growth and awareness of the Taste, its supporters, and businesses within the City of North Charleston.
Restaurants will serve two to three-ounce samples of signature menu items and guests will have the opportunity to try these samples and then vote for the restaurants with the best tastings, spirits, and desserts.
In addition to food, music, and entertainment, the taste festivities will also include an Opening Bev Tasting & Jazz Reception (Friday, October 5, 2018, 7:00p-10:00p). On the day of the event, you can look forward to a Taste of Tech Business Hour (4:30p-5:30p), a Cocktail Competition, and a Vendor Alley including exhibitors from area non-profit and for-profit businesses.
For more info contact the Southeastern Chamber direct 843.556.2863 or contact@southeasternchamber.org or visit TASTEOFNORTHCHARLESTON.COM