Sales Have Ended
Registrations are closed
If you are interested in attending the Summit, please call 866.859.3930, ext. 905 to speak to a representative about registration. Thank you!
Sales Have Ended
Registrations are closed
If you are interested in attending the Summit, please call 866.859.3930, ext. 905 to speak to a representative about registration. Thank you!
Description

---


The Cultural Heritage Alliance for Tourism, Inc. (CHAT) in partnership with the Greater Fort Lauderdale Convention & Visitors Bureau (GFLCVB) will present the 1st Annual Synergy Summit for Cultural and Heritage Tourism May 16-18, 2018 in Greater Fort Lauderdale, FL.
The 2018 Synergy Summit for Cultural & Heritage Tourism will be held in several locations throughout Broward County. The Renaissance Plantation Hotel will serve as the host hotel.

The two-day Cultural & Heritage Tourism Summit is the place where more than 200 tourism "Power Players" will gather to communicate and explore synergy for collaboration as well as form strategic partnerships that strengthen and elevate multicultural tourism in Florida and nationally.
"This is an ideal time to present The Cultural & Heritage Tourism Summit as a way to help small businesses understand what tourism is all about and the tremendous financial benefits that tourism can drive into their businesses as well as creating jobs for locals. The GFLCVB is excited about partnering with CHAT to present this first-of-its-kind, unique platform that will bring together tourism professionals with small businesses and attractions for exploring collaboration and business development opportunities in the tourism industry," says Albert Tucker, Vice President, Multicultural Business Development, Greater Fort Lauderdale CVB.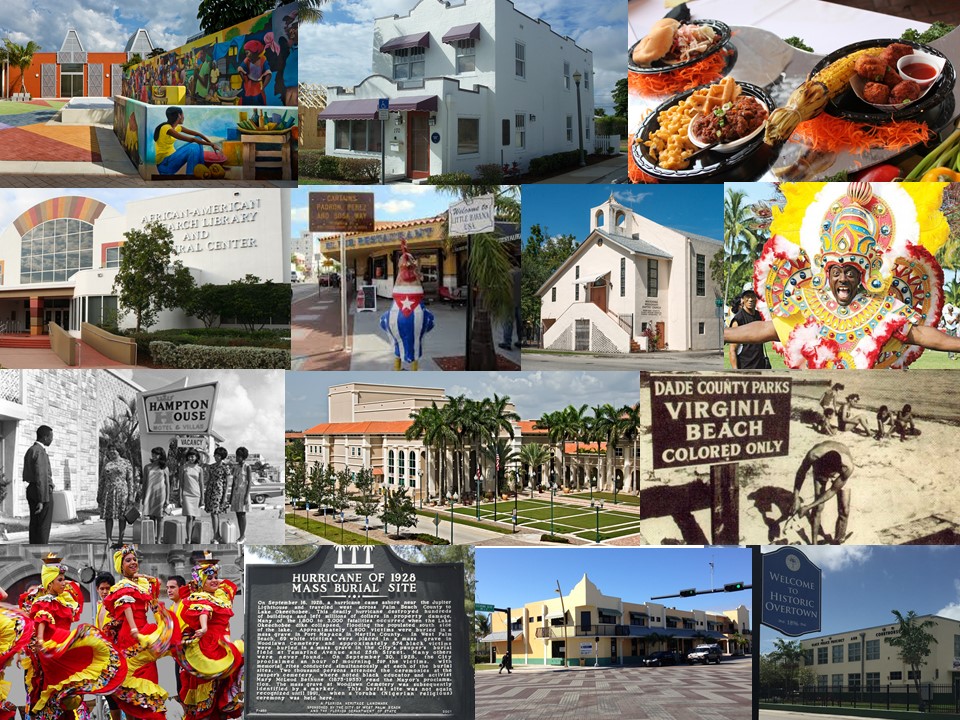 "The Heart of Heritage Neighborhoods", a pre-Summit Symposium, will take place on Wednesday, May 16, 2018 and will feature a diverse panel of historians and leaders of cultural & historical organizations discussing the historical and economic impact of tourism for heritage communities and historic sites. A book signing featuring the historians will follow the Symposium which will be live streamed on CHAT Summit 2018 Facebook page and on our website www.culturalheritagesummit.com. Following the Symposium, tourism professionals will participate in Cultural & Heritage Familiarization Tours showcasing the community assets of the cities of Oakland Park and Miramar.
Some of the distinguished confirmed Summit speakers include Rosemary Rice McCormick, who will deliver the keynote address during the Opening Session on May 17, 2018. She will discuss the national and global impact of cultural & heritage tourism, the fastest growing segment of the travel industry. Rosemary is the President of SHOP AMERICA ALLIANCE, the travel trade association she co-founded in 1998, representing hundreds of premier shopping tourism destinations. She is the publisher and editor of SHOP AMERICA magazine, oversees development and international marketing of Shop America Tours and produces the annual ONE Travel Conference for Shopping, Dining and Cultural Tourism. In addition, Rosemary is the co-founder and President of the US Cultural & Heritage Tourism Marketing Council and publisher of The Cultural Traveler guide. She is the author of the award-winning book Marketing Cultural & Heritage Tourism.
Eugene Franklin, Director of the National Cultural Heritage Tourism Center, will address the importance of cultural heritage tourism in supporting economic development for small businesses in multicultural communities during the Opening Session. Eugene is also the Founding President/CEO of the Florida Black Chamber of Commerce and he serves as the Florida Director for the National Black Chamber of Commerce -Washington, D.C.
Summit participants will attend The "World of Culture" Welcome Reception the evening of May 17, 2018 which we be hosted off-site in the FATVillage Arts District in downtown Fort Lauderdale. Several cultures will be showcased through food, music, dance, film and art at this festive city block event.
Joining the Summit as featured guests on the Let's CHAT Talk Show discussing "Building Vibrant Cultural & Heritage Tourism Districts" during the General Session on Friday, May 18, 2018 will be Greg Deshields, Executive Director, Philadelphia Convention & Visitors Bureau PHLDiversity, Neal Shoemaker, Owner, Harlem Heritage Tours and Andrew Witt, Executive Director, St. John's Tourist Development Council.
The Cultural & Heritage Marketplace, sponsored by Broward Cultural Division, will showcase the works of some of South Florida's top artists as well as local attractions, tour operators and tourism-related businesses.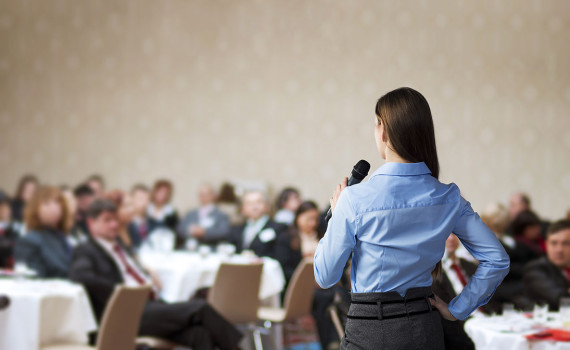 Several exciting hot topics will be addressed during the Synergy Sessions taking place on May 17, 2018. The session on "Gentrification & Tourism" will present a panel of real estate developers, community developers and Community Reinvestment Agencies (CRAs) addressing the responsibility of developers to engage local residents and small businesses in the redevelopment of blighted communities evolving into tourism destinations. Real estate developer & entrepreneur Miguel Pilgram of The Pilgram Group will be a featured panelist. He will discuss how he has been investing some of his $25 million lottery winnings to help revitalize the Sistrunk Corridor, a historic Fort Lauderdale neighborhood.
There will be three tracks offered at the Summit. Track 1 is for small businesses, tour operators, attractions and artists to gain best practices on operating a tourism-related business; Track 2 is for tourism professionals to gain a better understanding of cultural & heritage community tourism and community assets; and Track 3 is for those interested in working in tourism or are new to the industry.
On May 17, 2018 during the Tourism Power Players Awards Luncheon sponsored by Visit Florida, Kenneth Lawson, President & CEO of Visit Florida will address attendees about the State of Tourism in Florida as well as acknowledge and honor the Best of the Best in tourism including CVBs, hotel concierges, DMCs, meeting planners, tour operators, artists, tour guides, travel agents, city/county Cultural Affairs agencies and tourism-related businesses.
The Cultural & Heritage Tourism Summit is all about making connections that extend beyond the causeway, city and county lines. The Summit's goal is to connect tourism-related small businesses, attractions, tour operators, artists and tour guides with Convention & Visitors Bureaus (CVBs), hotel concierges, destination management companies (DMCs), travel agents, online travel agents and meeting & event planners through 1-on-1 matchmaking meetings and the Summit Expo showcasing their attractions, products and services.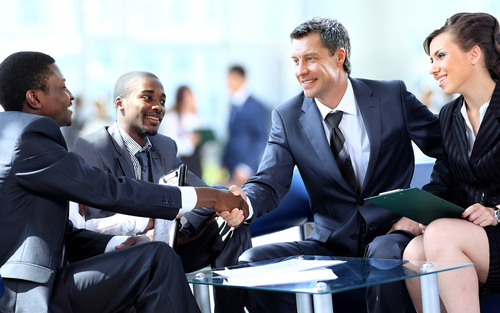 "Florida does tourism quite well, as a matter of fact, to the tune of $108.8 billion from 112.8 million tourists who visited our State in 2016. Yet, these tourism dollars and tourists' foot traffic have not made an economic impact in many of our heritage neighborhoods and multicultural communities. Many of our tour operators, tour guides, artists, attractions and tourism-related small businesses are not active participants in Florida's tourism ecosystem and now is the time for more inclusion, diversity and engagement," says Stephanie M. Jones, President & Summit Producer, Cultural Heritage Alliance for Tourism, Inc.
The Summit will convene "Tourism Power Players" for the purpose of broadening the conversation around inclusion and collaboration that can strengthen cultural & heritage tourism and help sustain Florida's positioning as a top tourism destination.
The Summit provides professional development for existing tourism professionals and exposure to opportunities in the tourism industry for those interested in becoming a part of this multi-billion dollar industry or individuals who are new to the industry.
Sponsor & media partnership opportunities available. Please contact CHAT at 866.859.3930, ext. 905 or at contactus@culturalheritagesummit.com for inquiries. For more Summit information and to download our Partner Opportunities Deck, please visit www.culturalheritagesummit.com.