Description
You're invited to attend the Grand Valley Fortifiers 2018 Swine Symposium!
This year we are excited to have two accomplished speakers joining us to share their expertise. Dr. Paisley Canning will be speaking on lameness in finishing pigs and Mark Wilson, Ph.D., will be speaking on lameness in sows. This event is free to all Swine Producers and guests will enjoy a hot lunch. We hope to see you there!

---


Join us for an informative day focusing on hoof health and overcoming the challenges of lameness in both sows and grow finish hogs.

Plus learn more about the new Antimicrobial Usage (AMU) regulations and what they mean for Ontario Pork Producers.

---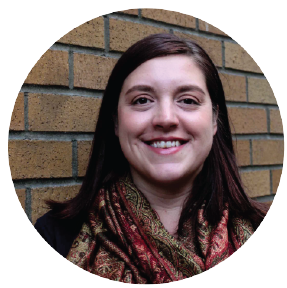 Guest Speakers:
Dr. Paisley Canning
South West Ontario Veterinary Services


Paisley was born and raised in southwestern Ontario. Her family had a farrow to finish operation in Dunnville which ignited her passion for pigs and the swine industry. She received a BASc from McMaster University and her DVM from the Ontario Veterinary College in Guelph in 2014. During school, she worked with OMAFRA, OVC Population Medicine, and Ontario Pork to gain diverse exposure in swine and dairy. After vet school, Paisley went to Iowa State University for a swine specialty postdoctoral fellowship position at the Swine Medicine Education Center. Here she worked doing clinical swine work, applied research and teaching with over ten large Midwest production companies. In 2017 she completed her Ph.D. in swine microbiology, pharmacology and epidemiology with Drs. Locke Karriker and Alex Ramirez. In the fall of 2017, she joined South West to specialize in swine medicine and research. Outside of work, she hikes with her dog and enjoys oil painting, cross-country skiing and spending time with her family.

Dr. Mark Wilson, Ph.D.,
Swine Reproductive Physiologist, Zinpro Corporation
Dr. Mark Wilson earned both a doctorate and a master's degree from the University of Kentucky, and a bachelor's degree from Iowa State University. The first 11 years of his professional career were spent as a professor at the University of Minnesota-Waseca, where he coordinated the swine research at the Southern Experimental Station. Dr. Wilson then served as director of technical service at United Feeds while overseeing boar and sow research. He has also spent time working for Minitube of America and Ralco Nutrition. Currently, Dr. Wilson is part of the Research and Nutritional Services Team at Zinpro Corporation, as a swine reproductive physiologist. He is also an adjunct faculty member at the University of Wisconsin-Madison and the University of Minnesota.