Description
Registration closes Feb 1, 2018 (11:59pm).
If you have any questions, please contact gosynergysoccer@gmail.com.
When: Saturday, Feb 17, 2018
Where: Wrightstown High School Fieldhouse | 600 High Street, Wrightstown, WI 54180

Cost: $100/team + $6.08 registration fee (includes t-shirt if registered no later than Jan 26, 2018)
Brackets: U11, U12, U13, U14, U16 & U19 | boys/coed & girls | 5 player max roster | 3 games guaranteed

To register, please have a credit card and the following information available: Team Name, Age Group, Gender, Player Names, Player DOBs & Player t-shirt Sizes.

Please print, complete (including parent/guardian signatures) and bring the SuperGoal Consent Medical Liability Release form to the tournament. Teams/players will NOT be allowed to compete otherwise ... no exceptions.
IMPORTANT Tournament Materials:
SuperGoal Consent Medical Liability Release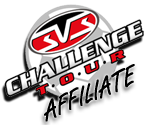 This tournament is a Qualifying event for the Challenge Sports 3v3 National Championship, at ESPN Wide World of Sports Complex, at Walt Disney World® Resort, Aug 3-5, 2018. The top 4 teams in each division qualify.