Description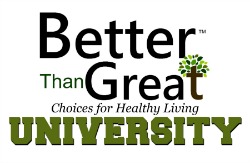 Moringa Tree is the most nutritious known plant on earth! Our experts, with over 9 years of experience with the "Miracle Tree" will show - how to grow, trim, harvest, and use this amazing superfood as a valuable part of your daily diet.
This plant provides 4x more fiber than oats, 2x more vitamin A than carrots, 14x more calcium than milk, 14x more potassium than bananas, 9x more iron than spinach and all 9 essential amino acids. The nutrient-dense oil from Moringa is a valuable oil with healing properties for lessening wrinkles, anti-aging, and healing the skin. It is a valuable component in commercial skin care products and high-end cosmetics. This informative and entertaining class will show you the ways to take advantage of the power of Moringa and its unlimited uses and benefits, which can be especially valuable for anyone with arthritis, other pain from inflammation, skin irritations and much more.
Instructor: Gary Adams
Entrepreneurship started at age eight with his own vegetable garden and he sold produce throughout his neighborhood. His passion for plants, organic soil, earth worms, specific aged chicken compost, microbes, and more led him to start a plant nursery at age twelve which exists today as Plant Place over fifty five years later. His lifelong research has taken him throughout the country and specifically growing Moringa the past nine years in Florida and Hawaii. During his life he also founded and built a national insurance agency providing employee benefits to large medical group practices nationwide.
Class Cost: FREE
Class size is limited. Must reserve your seat to guarantee your spot.
For more information call (941) 753-6611
Hosted by: