Description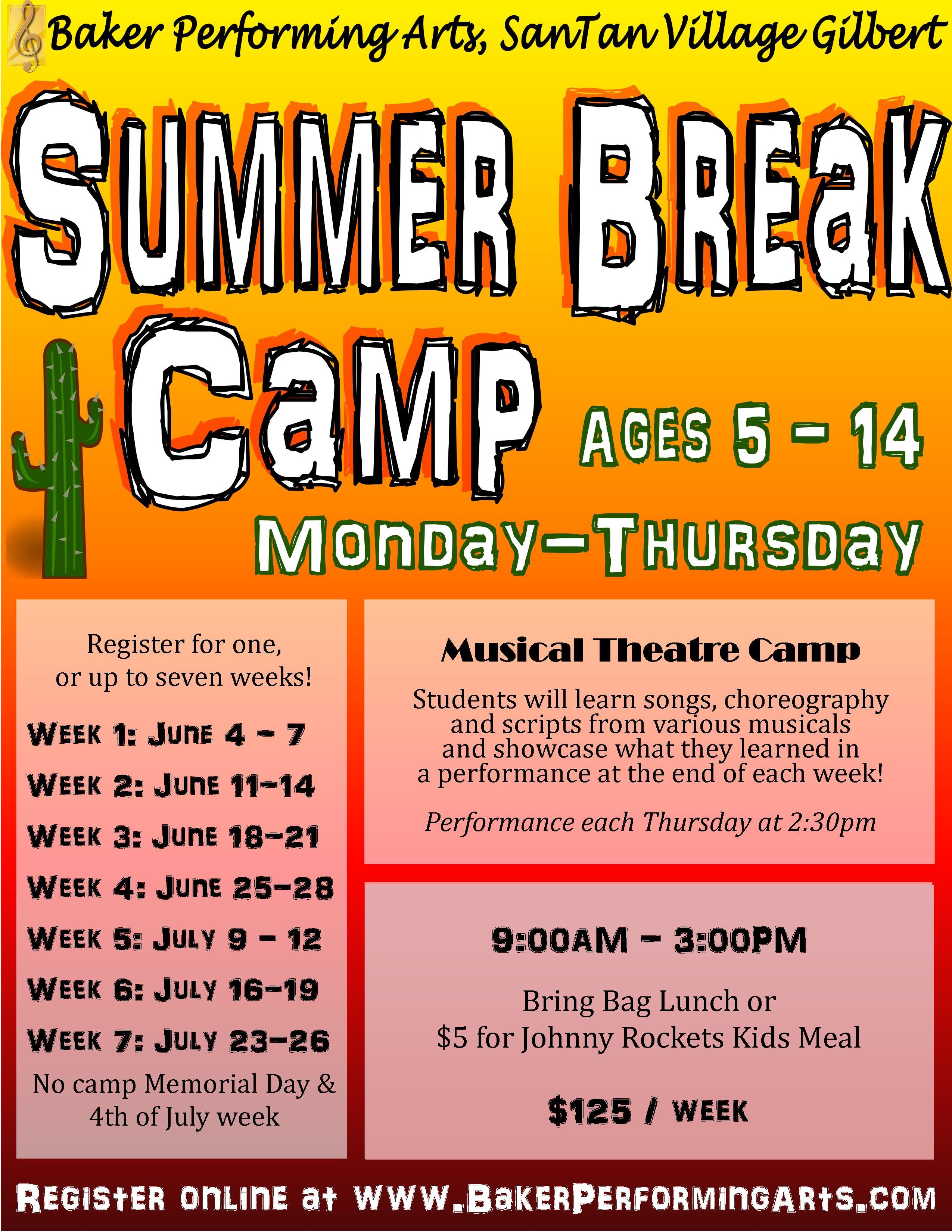 Our 2018 Summer Camps will feature a Musical Theatre Workshop!
Children will be able to sing, act and dance to a Broadway production and perform it live on the last day of camp (Thursdays at 2:30pm). We will change the theme every week to keep it fresh!
Please wear comfortable clothes and bring a bag lunch. Hot lunches are available for purchase from Johnny Rockets for $5.00 They will deliver these meals to our studio.
The camps run Monday through Thursday from 9:00am until 3:00pm.