| | |
| --- | --- |
| 2018 Summer Camp Application | |
Event Details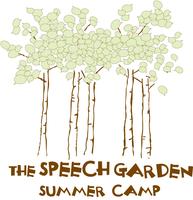 We are currently operating on a wait list for the 2018 Summer Camp Program.  Registration, at no cost, continues to be an option until May 31.  
Join us for our popular summer therapy camp program, with options for older AND younger children!  This is our 15th year of summer camp....and we can't wait to meet this year's campers!!
Please visit our website for extensive details on this unique program, including parent reviews, group therapy overview, and specific curriculum information.  
Camp is held at St. Gabriels Catholic Church and runs from Monday, July 9 - Thursday, August 2.  NO camp on Fridays.  Camp hours are from 9:00 am -12:45 pm each day.  Campers are divided into classrooms with age appropriate peers unless otherwise specified.   
Cost for camp sessions varies depending on the number of weeks attending.  Three week sessions are $975 and four week sessions are $1250.  You may choose any three weeks to attend, they need not be consequetive.  
New camper screenings are $25 and are mandatory for all new campers.   Screenings are held at Dilworth United Methodist Church and last about 15 minutes.  You will receive a follow up email to scheudle once registration is complete.  
A small amount of need-based financial aid is available for families who otherwise may not be able to attend due to financial constraints.  Specific guidelines for how to apply can be found on the website.  
FAQs
 What is the refund policy?
The deposit is non-refundable; other portions paid may be refunded with written cancellation within one month from start of camp.  No refunds for cancellations after one month from start of camp.  There is no trial period; no refunds for withdrawals for any reason. 
The screening fee is non-refundable.
  What is the payment policy?
Prior to April 1, participants may choose to pay in full or pay the deposit only by selecting the desired option at registration.  Any remaining balance is due in full by May 31. 
Registration after April 1 requires payment in full at the time of registration.  A 10% fee is added for registration after June 1.  A 30% fee is added for registrations after July 1.  The deposit is non-refundable; other portions paid may be refunded with written cancellation within one month from start of camp. 

Three weeks is the minimum registration period.  Children wishing to attend only two weeks must register and pay for three weeks. 
What are new camper screenings?
Applicants new to TSGI programs are required to attend a new camper screening.  One of our speech-language pathologists will meet with a parent and the applicant child for a brief 15 minute screening to ensure that our goals are aligned.  You MUST register for a "new camper screening" ticket in order to receive information on the screening dates and locations.  New camper screenings are an additional $25.   The earliest screenings will not be held until April or May, with other dates prior to the start of camp.  Information on the dates and times of screenings will be sent to registered participants nearer to the screening dates.  The screenings help us ensure that campers who attend meet the admission criteria. YOUR REGISTRATION FOR CAMP WILL NOT BE FULLY PROCESSED UNTIL YOU HAVE REGISTERED FOR A NEW CAMPER SCREENING.  
 What additional paperwork is required?
Enrollment is complete when all required paperwork (and payment in full) is received.  The Eventbrite online registration is simply part one.  The second part is to download and complete the 'Camper Questionnaire' from our website and follow the included instructions for submission, allowing adequate time for mailing.  You will also receive a link to this questionnaire in your registration receipt email.  

Where

St. Gabriel's Catholic Church Preschool (The Cradle)
3016 Providence Rd
Charlotte, NC 28211


Organizer
Creating competent communicators