2018 Success: Filling your GAP (Goal Action Plan)
Description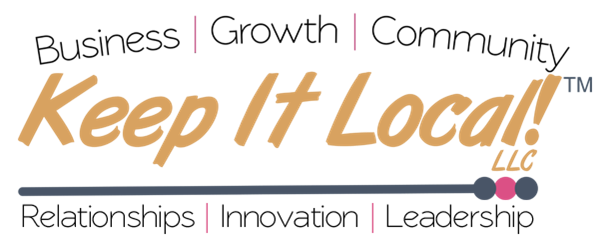 "A Goal Without A Plan Is Just A Wish" - Antoine de Saint-Exupéry
Each of us start a new year with the greatest of intentions: new goals, new resolutions, new energy and ideas and perhaps a new sense of purpose. But along the way, life settles in and all of this intention devolves into just a wish for more and better. What would happen if you actually created a plan -- a path -- to help you achieve your goal? What would happen if you harnessed the support of fellow business owners who had different goals - but the same intention? What would happen if you "flexed" your internal discipline muscles to break out of the monatony - a mediocrity of "same old - same old." Well, here's your chance!

The Keep It Local Chapters of Largo and Clearwater have joined forces to help you achieve 2018 Success: Filling Your GAP (Goal Action Plan). This three session - highly interactive series will help you:
1. Develop SMART goals for the new year
2. Create a detailed action plan toward achieving your goals, and
3. Develop a personal accountability system to monitor and measure your progress.
Does it work? Here's a study by Dr. Gail Matthews of Dominican University which shows significant results by following a process of writing down goals, creating an action plan, sharing the goals with another person and having a weekly accountability system.
Keep It Local is pleased to offer you an another layer of support! So many business owners and sales professionals literally feel like they are "in a company of one" - they don't have a team "at the office" to provide the back up and encouragement. Keep It Local focuses on providing the personal and professional development that many larger firms offer - with weekly networking, access to education and 30 Chapters throughout the Tampa Bay Area, fellow professionals looking to build relationships AND their business.
Keep It Local gives you the STRUCTURE and INFRASTRUCTURE to succeed!
Success 2018: Filling Your GAP (Goal Action Plan) is being offered by Keep It Local at no charge to participants as a service to local business owners, soloprenuers and sales professionals and as an introduction to the Keep It Local Chapters. Meetings will be held every other week during lunch at the private dining room adjacent to Legends Bar and Grill. They are generously offering their space at no charge with the understanding that participants order off the menu during the meeting.
Questions or registrations? Contact Jay Wazelle, Pinellas County Area Developer For Keep It Local - jaywazelle@gmail.com