Description
2018 Springs to Sprouts: River to Farm Field Trip
Please join us for our 2nd Annual "Springs to Sprouts: River to Farm Field Trip," a day-long field trip to explore the Upper Deschutes River and learn about the farmers who depend on it.
We'll begin our exploration of the Deschutes River at Dillon Falls and the Ryan Ranch wetlands. Our next stop will be at one of the canals in Bend. From there we'll visit a farm east of Bend where we'll have lunch, go for a hay ride to see the farm, keep up our learning and chatting, and have fun!
Transportation and food will be provided.
Springs to Sprouts is a collaborative effort of the Coalition for the Deschutes, the High Desert Educational Agricultural Tours, High Desert Food and Farm Alliance, irrigation districts of Central Oregon, and Central Oregon Seed, Inc.
Hay fields by Smith Rock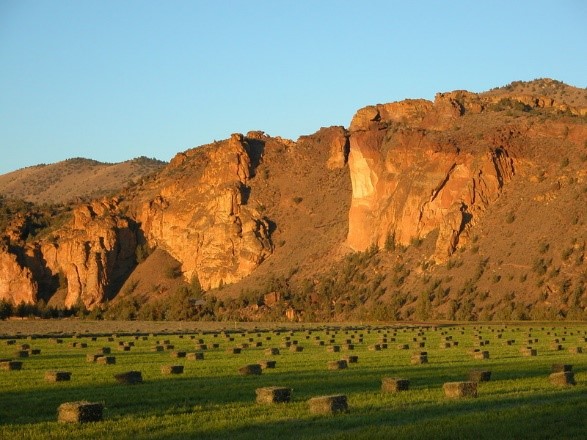 Exploring the Deschutes River