2018 Southeastern EcoReps Conference- Together We Can Make A Difference
Sales Have Ended
Ticket sales have ended
Thank You for Your Order!
Sales Have Ended
Ticket sales have ended
Thank You for Your Order!
Description
Registration Now Open!
The seventh annual Southeastern EcoReps Conference will bring together student EcoReps and staff advisors from colleges and universities across the southeastern region. Whether you are planning to start an EcoReps program at your university or are looking for new ideas for an already successful program we will have a session for you! This year the conference will have amazing activities and sessions not implemented in the conference before. Join us from February 16th-February 18th, 2018 for a fun-filled weekend promoting sustainability, inclusivity, and all-in-all a better environment for us and our future!
Registration closes on February 8, 2018.
---
FAQ
---
What does it cost?
The registration fee is $10 per person ($12.61 after online processing fee). We will provide dinner (Friday night), breakfast, lunch and snacks (Saturday) and breakfast on Sunday.
Where should we stay?
OPTION 1: We have reserved a block of rooms for Friday, February 16 and Saturday, February 17 at the Courtyard Marriott Downtown at USC for the group rate of $129 per night. The hotel is within walking distance from the conference location. To reserve a room follow the hyperlink below:
Book your group rate for USC EcoReps Conference
On January 31, 2018, any remaining rooms in the block will be released to the public for reservations. After that date we cannot guarentee the discounted group rate.
OPTION 2: We have a group of students willing to host others at their homes at no cost.
Please have each student fill out this form that would like this service http://bit.ly/HostStudent18
Please note, after Feb 2nd, we may not be able to guaruntee housing to students.
Want to present?
We want to hear from you what has worked (or not) on your campuses! Submit a presentation proposal now through January 31, 2018 at this link: https://goo.gl/forms/rSsSkmaHMgHYaWna2
You will be notified by February 1, 2018 if you have been selected to present. Please book your hotel ahead of time and then once notified, please select the correct admission ticket.
---
Tentative Conference Schedule
---
Friday, February 16
5:00pm - Dinner
6:00pm - Community time & Networking

7:00pm - Introduction of Keynote speaker, movie night and snack bar
Saturday, February 17
7:00am: Yoga at the Learning Center
8:00 - 9:30am: Breakfast at the Learning Center
9:40 - 10:30am: Networking Session
10:45 - 11:45am: Keynote Speaker - Peterson Toscano
12:00 - 12:50pm: Breakout Session #1
1:00 - 2:00pm: Lunch
2:00-2:50pm: Breakout Session #2
3:00 - 4:30pm: Reflection Time: structured activities availble, break for those who need to relax.

4:40 - 5:30pm: Breakout Session #3
5:40 - 5:50pm: Group Photo
6:00 - 8:00pm: Dinner Excursions Led by UofSC EcoReps
8:00 - 8:50pm: Keynote Speaker - Peterson Toscano
9:00 - 10:30pm: Options: Game Night, Small Group Discussions, Head to Bed Early

Sunday, February 18
7:00am- 8:00am: Sustainability Run
8:30am - 9:00am: Breakfast at the Learning Center
9:00am - 9:50am: Sustainable Leadership Workshop
10:00am-10:50am: Breakout Session #4
11:00 - 12:00pm: Conference Close
---
Keynote Speaker - Peterson Toscano
---
We are so excited to announce that Peterson Toscano will be joining us for this year's conference! Peterson Toscano's unique personal journey led him into performance art. After spending 17 years and over $30,000 on three continents attempting to de-gay himself through gay conversion therapy, he came to his senses and came out a quirky queer Quaker concerned with human rights and comedy. He asks himself and his audiences unusual and stimulating questions: Who are the gender outlaws in the Bible? What is a queer response to climate change? and How can comedy help us better understand our most tragic losses? Peterson is on a mission to connect with his audiences in deeply personal ways stirring up hope and purpose in a rapidly changing world. He has been featured in the New York Times, People Magazine, the Trya Banks Show, and NPR Morning Edition. Peterson is a regular contributor to Huffington Post and The Porch magazine. Peterson is the host of Citizens' Climate Radio and the curator of ClimateStew.com. His film, Transfigurations—Transgressing Gender in the Bible (2017) was selected for the Queer Kampala International Film Festival and the San Antonio LGBTQ International Film Festival. He lives in Central Pennsylvania with his husband, Glen Retief.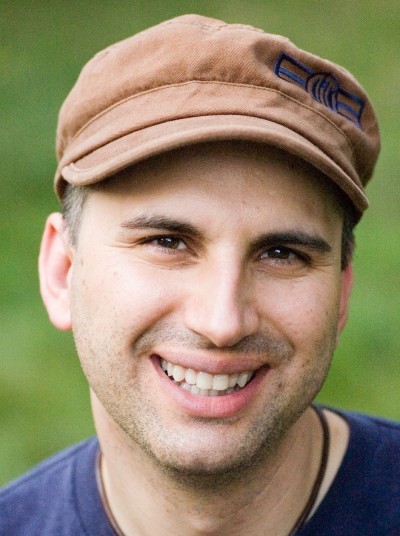 HuffPost: http://www.huffingtonpost.com/author/p2saki-616
Quirky, queer, Quaker relates Climate Change to LGBTQ Issues, Penn State Collegian paper.
Interview in the New York University press. Peterson Toscano Uses Comedy to Tackle Societal Problems
Official Trailer: Transfigurations—Transgressing Gender in the Bible: https://vimeo.com/209637496
WITF arts feature on Peterson Toscano: http://www.witf.org/arts-culture/2015/02/quirky-queer-quaker.php
Innovative Climate Media Makes Room for Faith, Blessed Tomorrow/Eco America Blog
Video: Five Stages of Hot Climate Action https://www.youtube.com/watch?v=vf0tuAkEbcM