2018 SOHO International Film Festival #SOHO9 OPENING SHORTS: "Mercer Street Series"

Saturday, June 16, 2018 from 11:00 AM to 1:45 PM (EDT)
Event Details
.AUDITORIUM # 1 
* screening order are subject to change * 
"ENTANGLEMENT"  (US)   15 mins  l  Drama  l  WORLD Premiere
Director: Jeremiah Kipp
Produced & Written by: Joseph Fiorillo
Stars: Lukas Hassel, Robin Rose Singer

Synopsis: Frank and Jenny expose their past and risk their future when they meet for a anonymous sexual encounter.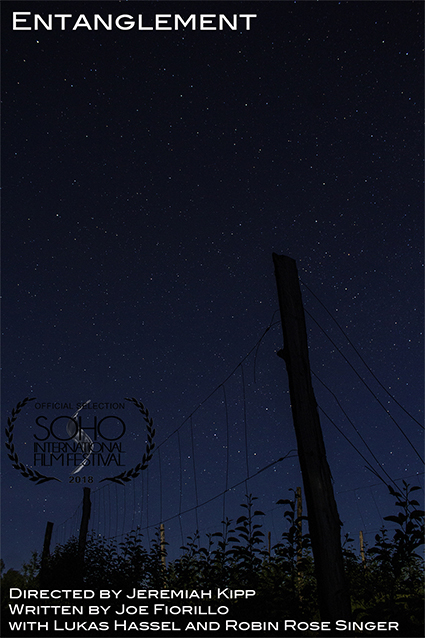 ---
"IN THE FIELD"  (US)   14 mins  l  Drama  l  NYC Premiere
Director:  Tesia Walker
Written by:  Bobby Kruger & Tesia Walker
Produced by: Ryan Davenport, Tesia Walker & EJ Argenio
Stars: Bobby Kruger, Sally Stewart, Tyson Hall, Betsy Struxness, John Ramaine

Synopsis: In The Field follows an ambitious local reporter, John Landon, who witnesses a police-related shooting of a black girl outside a toy store on Christmas Eve. John is tasked with interviewing the girl's family to get the scoop that will bring him national fame. However, he finds that getting the exclusive involves more than just being there first.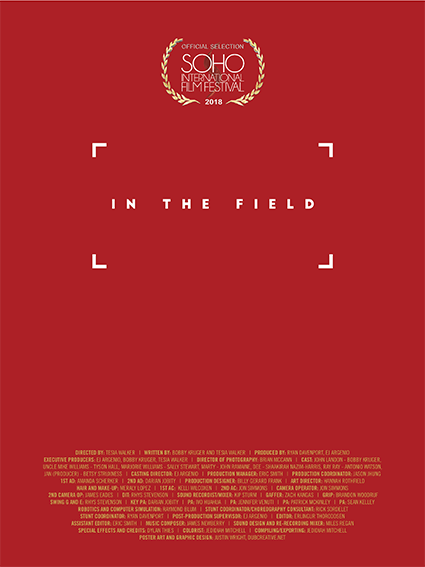 ---
"A FATE FOR RENT"  (Brazil)   18 mins  l  Drama  l  WORLD Premiere
Director: Helena Prates
Stars: Vinicius Ferreira, Marcelo Coutello, Gael Ferreira, Otavio Lazaro, Conceicao Gomes, Francisca Alcantara 

Synopsis: Based on a true story, this short movie shows us that wrong choices can make things get right. Danilo, in the worst moment of his life and with a hopeless fate, ends up renting an improbable love that changes his fate completely.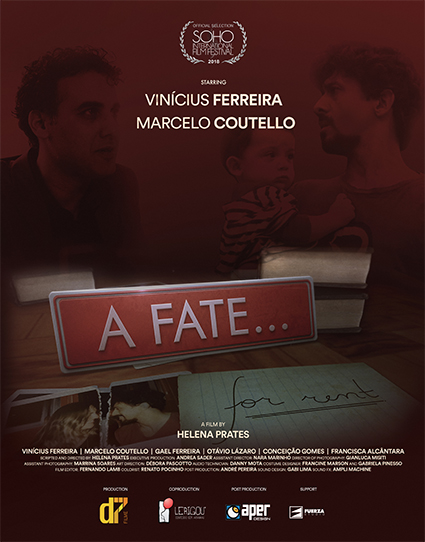 ---
"LEECHER"  (US)   13 mins  l  Drama  l  NORTHEAST Premiere
Written and Directed by: Yonatan Weinstein
Produced by: Juan Felipe Zuleta & Yonatan Weinstein
Stars: Richard Stables, Adi Ezroni, Lara Vosburgh, Peter Judd
Synopsis: Dr. Adam Leecher, an ambitious research scientist, has developed a vaccine for an evolving parasite that affects women only. He believes so blindly in the efficacy of his treatment that, even when denied permission to proceed with human trials, Adam won't give up until he can take it to the next level.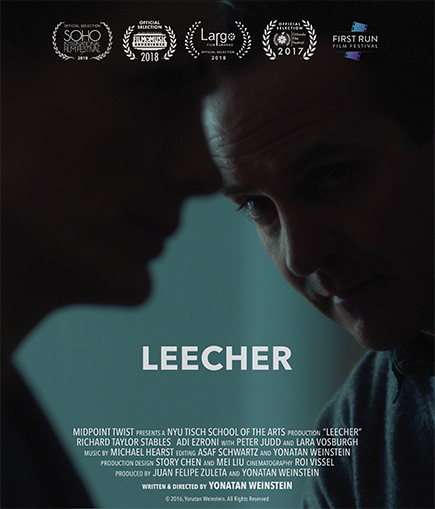 ---
"INTO THE DARK"  (US)   13 mins  l  Drama  l  WORLD Premiere
Produced, Written & Directed by:   Benjamin Berger
Stars:  Marissa Vitali, Bryan Davis, Kevin Gilmartin
Synopsis:   In the wake of a widespread viral epidemic, two U.S. soldiers stranded during their mission must fight to survive while an old man and his ailing daughter, running low on food, wait to be rescued.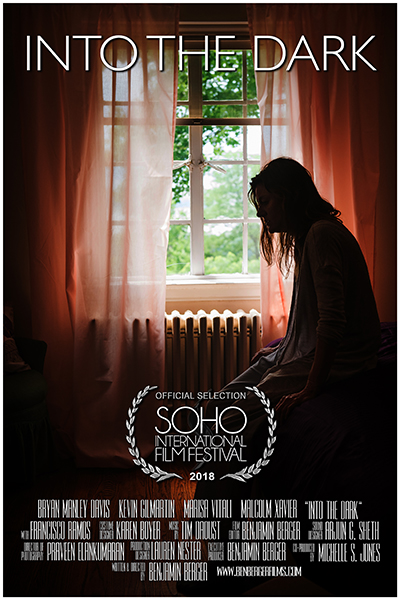 ---
"ABROAD"  (US)   10 mins  l  Drama  l  NY Premiere
Produced & Directed by:   Zayn Aledxander
Written by:  Pascale Seigneurie

Stars:   Zayn Alexander, Pascale Seigneurie
Synopsis:   Jad and Rania, a Lebanese couple living in New York City, struggle to achieve their shared dream of breaking into the acting industry due, in part, to the typecasting of Middle-Eastern actors.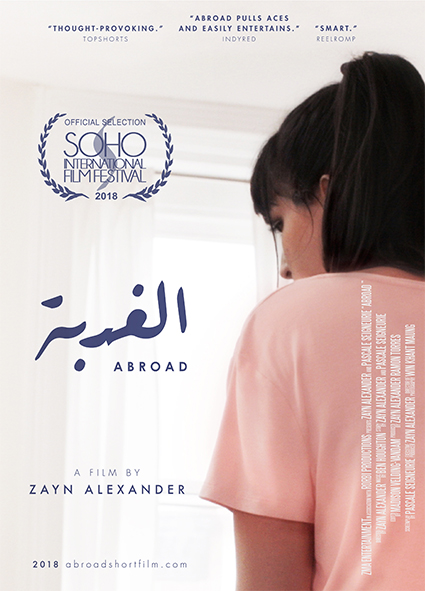 ---
"WHY IS THE SPOTLIGHT ON ME?"  (United Kingdom)   4 mins  l  Drama  l  NEW Y ORK Premiere
Written and Directed by: Mike Saraswat
Synopsis: A 5 year old wounded, innocent and shocked Syrian boy who has just survived an airstrike is asking important questions to rest of humanity.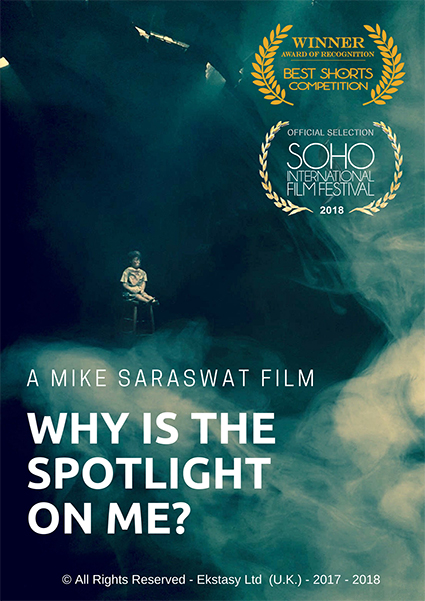 ---
"DOULO"  (US)   15 mins  l  Drama  l  WORLD Premiere
Written and DIrected by: Nick Jones
Produced by: Jessica Brickman, Kelly Thewlis,  Matt Miller 
Stars: Danny Mastrogiorgio, Aubrey Dollar, James Ransone, Mia Barron, Natasha Lyonne & Nate Mooney
Synopsis: Danny is recently out of prison and trying to make it as a male doula. Despite receiving certification through the mail, he combats sexism and a profound lack of trust in his abilities.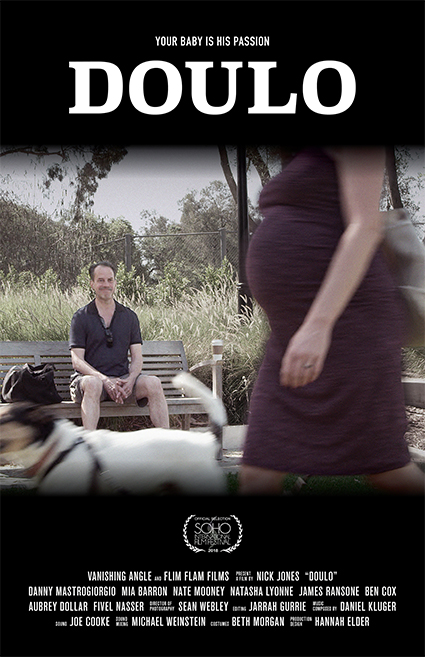 ---
"REINA" (US)  14 mins l   Drama  l  NORTHEAST Premiere
Written and Directed by: Phil Vickery
Produced by: Hatshree Bhatt & Nancy Pagan
Stars: Sergio Castillo & Kat Peña
Synopsis: Seth just can't seem to deal with losing Reina and his date with Michelle is paying the price. But when their night takes a turn for the worse, Reina might be the only one who can save them.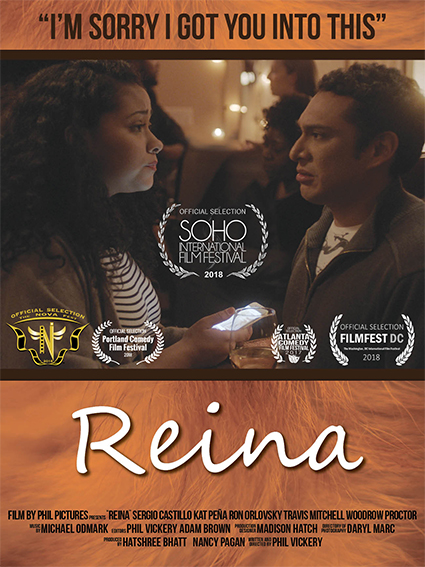 ---
SCREENING FOLLOWED BY Q & A
WITH FILMMAKERS & CAST IN ATTENDANCE
When & Where

Village East Cinema
189 2nd Avenue
Auditorium #1
New York, NY 10003


Saturday, June 16, 2018 from 11:00 AM to 1:45 PM (EDT)
Add to my calendar
Organizer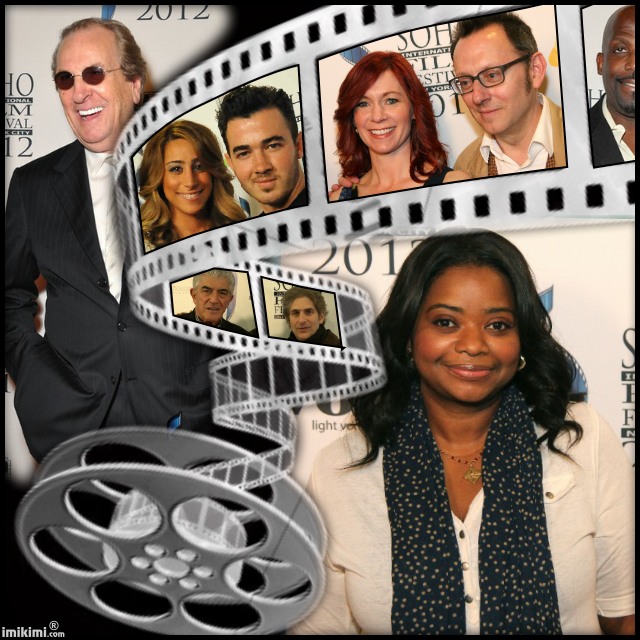 General Information
Accepting full-length features, short films and documentaries from professionals and amateurs alike, SOHO Film Fest will hold screenings, panels and host social events and other networking opportunities for everyone involved. Leading figures from all disciplines of the film industry including distributors and media will be in attendance.