Description
We are so excited for the 2018 Social Change Forum! This year the theme is SIDExSIDE: An Exploration in How We Collaborate. The past year, more than ever, we have experienced the need to be the most equipped possible to work with almost anyone. That is the only way we can evolve and create the positive change needed to see our globe survive and flourish. The 2018 Social Change Forum will provide participants an opportunity to practice this in a controlled space, work with unique facilitators on collective impact theories, real life collaboration, and creating spaces of inclusion. We will hear from speakers who have dedicated their lives to working with different people in order to create impact. Most importantly, we will commune to learn and share best practices from one another. On March 1st, 2018, we will ignite a positive social change fire that will be felt in huge distances. We want you to join us.
This year the forum will begin on February 28th with a special event and continue through to the full day forum on March 1st. We welcome and invite anyone to the Social Change Forum. Whether you are a government official, work at a nonprofit, lead a corporation, are a teacher, or a freshman in college, we encourage you to join us for this annual impactful and soul filling event. If the pricing is not in your budget, please contact us and WE WILL WORK SOMETHING OUT! Email info@projectkinect.com and ask about scholarship options and special codes for students.
Opening Event: February 28th, 6:00pm – 8:30pm, @ Synergy Coworking
On Wednesday, February, 2018, we will kick off the Social Change Forum by having an interactive fundraiser supporting Mentoring Positives. The event will be held at Synergy Coworking beginning at 6pm. Program to start at 7pm. The event will have beer and nonalcoholic beverages. We will be serving Off the Block Pizza and salad and sides from Beyond Catering. (Click here for more information about Mentoring Positives)
The program will look at how we use comedy to find common ground and get through difficult conversations in order to create the needed change. The evening will be hosted by the hilarious Dina Nina Martinez. She is the owner of Laugh Out Loud Comedy andproduces the Lady Laughs Comedy Festival that just finished up its second successful run here in Madison in November, 2017!
The main event for the evening will be B*A*P*S (Beautiful and Powerful Sistas). They will perform their comedy variety show and then facilitate an activity getting everyone involved in the comedy and using it to share a difficult message. It will be the most fun and impactful way to kick off the 2018 Social Change Forum.
---


Social Change Forum: March 1st, 8:30am – 5:00pm, Tripp Commons
Meet our hostess and host: Carolina Bailey and Raj Shukla
This year we are 'over the moon' to have two dynamic local leaders guiding us through the day. These two positive social change agents live life to the fullest and live their lives with passion, verve, and purpose: AND they are so much fun to be around. We guarantee that by the end of the day, everyone will want to be their new BFFs.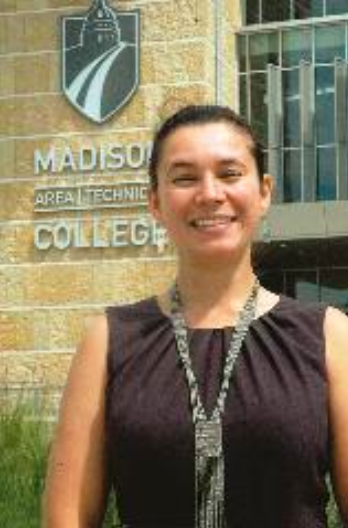 Carolina Bailey is a professor at Madison College and is on the core team of Step Up: Equity Matters.
Raj Shukla is the Executive Director of the River Alliance of Wisconsin. He was also the Director of Programs at the nonprofit, Cool Choices. Previously, Raj developed youth education programs for former Vice President Al Gore's Climate Reality Project.
---


Social Change Forum: March 1st, 2018 – Tripp Commons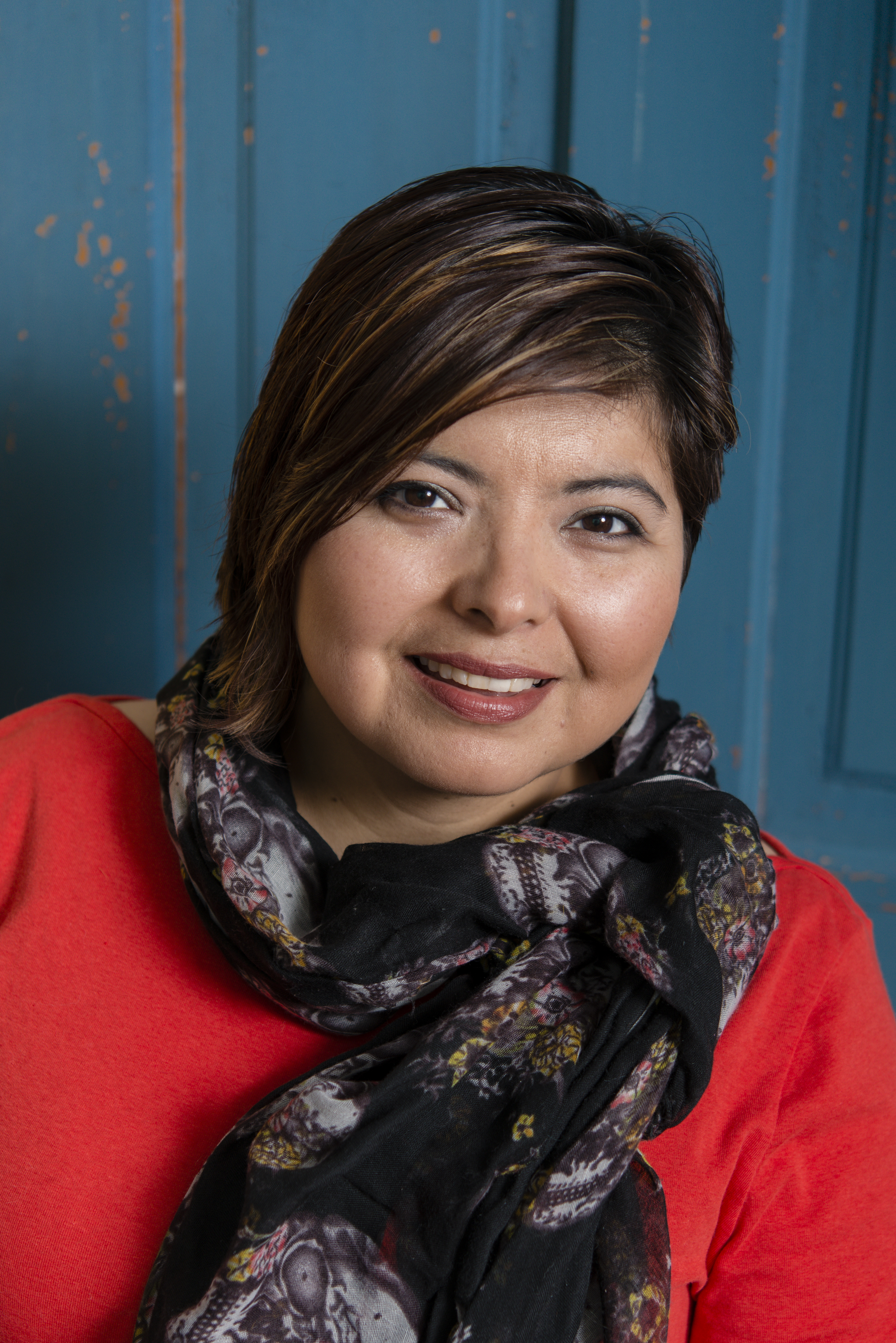 Morning Activity – Storytelling and Collaboration
Araceli Esparza (Wisconsin Mujer)
Araceli Esparza is a Latinx Poeta. MFA graduate from Hamline University, with strong migrant farmer roots, and recently published in the Astri(x) journal. She was named as one of the 2015 Women to Watch by Brava Magazine. To me, being Latinx writer means to be able to catch fires, to bring forth something from labor and sweat, to have enough when there's not a lot."
Morning Interview – Nicole Moll, Executive Director of Box of Balloons
Nicole Moll is the founder and Executive Director at Box of Balloons, Inc. where she leads volunteers across the country to give birthday parties to children in need. Nicole has a Master's Degree in Social Work and has been leading Box of Balloons for four years now. Box of Balloons started from a simple idea and is fueled by Nicole's passion for social justice, celebrations and inspiring others to give back.






Workshops
Kayla Brooks – Workshop on Collective Impact
Kayla holds a Bachelor of Science from Vanderbilt University in Human and Organizational Development and a Master of Public Service from the Clinton School of Public Service. Kayla has spent time in Uganda with the Nyaka AIDS Foundation evaluating how improving conditions of families affects education outcomes for their children. Most recently, Kayla worked as Partnership Development Manager for Literacy Mid-South. In this role, she developed relationships with organizations focused on education and worked to provide them with resources and training in an effort to help them better serve their populations.

Annette Miller – Workshop on Creating Inclusive Spaces
In May 2017, Annette stepped away from her role as private sector executive with MGE to pursue her own business venture, EQT by Design, focused on helping organizations build sustainable, diverse and inclusive perspectives and relationships to serve the needs of their diverse customers and community. Annette brings her passion and deep experience to this new business, which uses design thinking around equity and inclusion to focus on people-centered outcomes that impact how every person can bring their full self to their life and community. EQT by Design is a woman- and minority-owned business.
Gregg Potter – Workshop on Investigating How We Collaborate
Gregg Potter is the C·EF·O of Project Kinect, a writer, activist, facilitator, and public speaker. Potter, a Wisconsin native, he returned to Madison after spending more than a decade on the west coast and abroad. His life has been focused on offering his tools and gifts to others. In 2014, Potter received his Masters in Public Service from the Clinton School of Public Service in Arkansas. From tornado relief in Alabama, to working with corporations to become more effective in their communities, to fighting for human rights of the marginalized in South Africa, Potter strives to be an effective tool for other people doing social good.
COLLABORATIVE KEYNOTE – GRAPHIC JAM
Hosted by What's Possible Now : Julie Swanson & Stephanie Steigerwaldt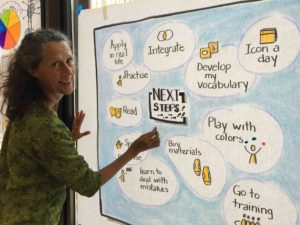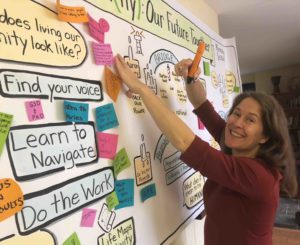 Because we are talking about collaboration this year, and we want to use the day as a work lab, the brilliant duo of What's Possible Now is going to facilitate a graphic jam to give us more tools and practice to create more impactful collaborations. We are also calling this a Key Chorus.
The day will end with a Continental Cafe facilitated to bring everything together. The cafe will be facilitated by the Department Human Ecology. If you haven't experienced a Continental Cafe in your life, you won't want to miss this.
Reception to follow at City Bar (636 State St.) There will be a silent auction to benefit Community Shares of Wisconsin.
For up-to-date information, please check out the Facebook Event Page.