Description
The Southern Juvenile Defender Center welcomes you to our eighth annual regional summit hosted by the University of South Carolina School of Law. We invite you to come together with your colleagues from across the Southern states to participate in this one-of-a-kind program.
Scholarship Information: For out-of-state attorneys, partial scholarship assistance is available to cover lodging expenses on first come, first serve basis. Scholarship recipients must be willing to share a two-bed hotel room with another attendee and to pay $25 per night toward the cost of the room. To inquire about a scholarship, contact Randee J. Waldman at rwaldm2@emory.edu and Whitney Untiedt at whitney.untiedt@akerman.com.
For South Carolina Public Defenders and 608 Criminal Contract Attorneys who handle juvenile cases, South Carolina Commission on Indigent Defense will provide hotel accommodations at the Inn at USC subject to availability for those traveling more than 50 miles. Sponsorship is based on double occupancy in a room with 2 queen beds. If you do not specify a roommate, you will be paired by SCCID with another attorney. If you wish to take advantage of this offer, do not contact the hotel directly. Contact Lawrence Brown LBrown@sccid.sc.gov to handle reservations.
Scholarship Deadline: May 7th, 2018
Lodging Information: A block of rooms has been reserved at the Inn at USC Wyndham Garden located at 1619 Pendleton St at a special group rate of $105/night plus tax. To book a room at the group rate, contact the hotel at 803-764-9485 and identify yourself as an attendee of the 2018 Southern Juvenile Defender Center Regional Summit. A major credit card must be provided to guarantee your reservation. A 24-cancellation notice is required to avoid a penalty. To guarantee the group rate, you must reserve your room by Friday, May 11th, 2018. All rooms include a full, cooked-to-order breakfast. Parking rates are an additional $10/day.
Please register for the Summit by May 11th, 2018.
Note: There is no charge for registration, but failure to cancel your registration for the SJDC Regional Summit by May 25, 2018 will result in a $100.00 fee payable to SJDC.
CLE Credits have been applied for. You will be responsible for paying for your own CLE credits directly to the bar.
*No DOJ funds will be used for food or beverage.
Agenda: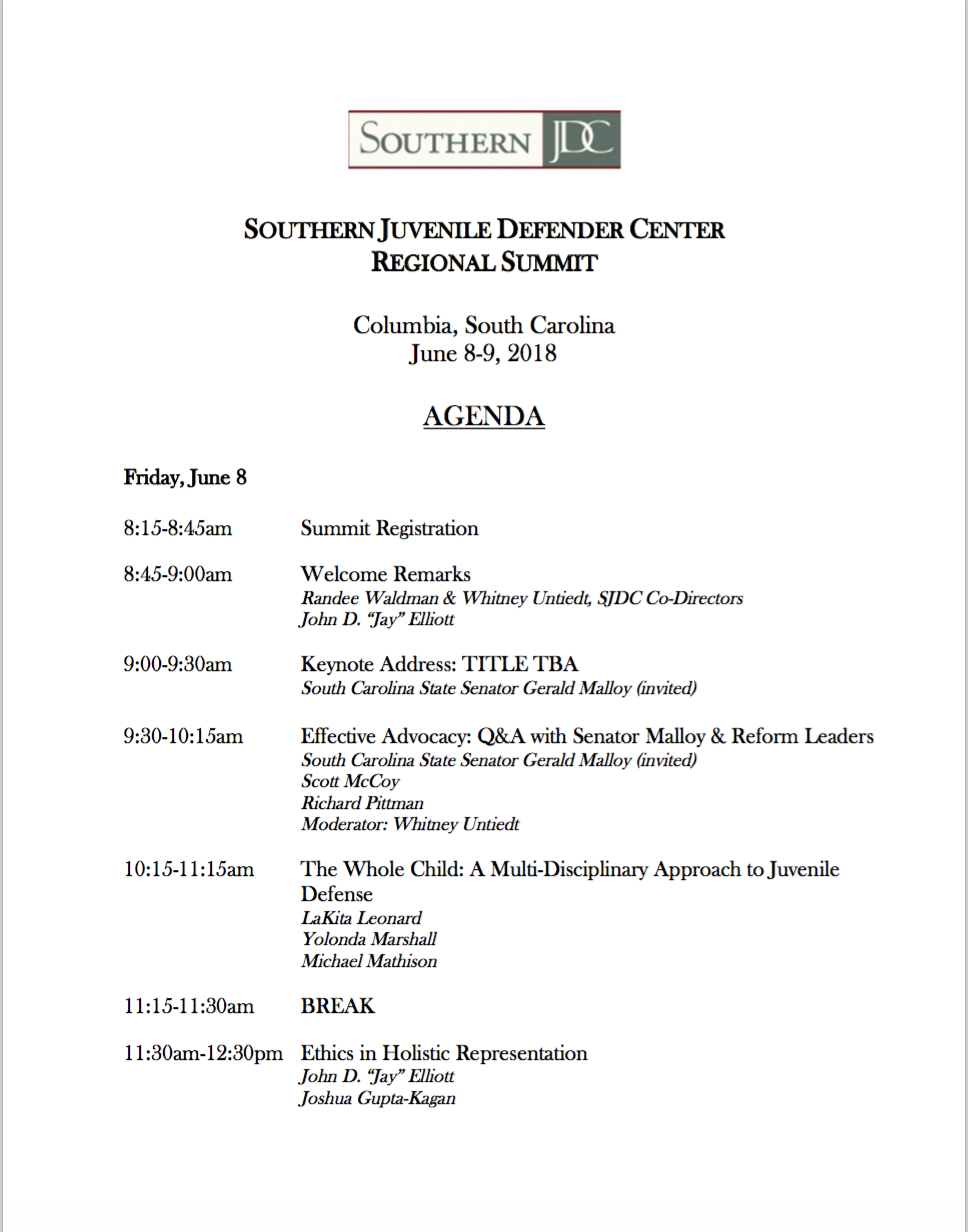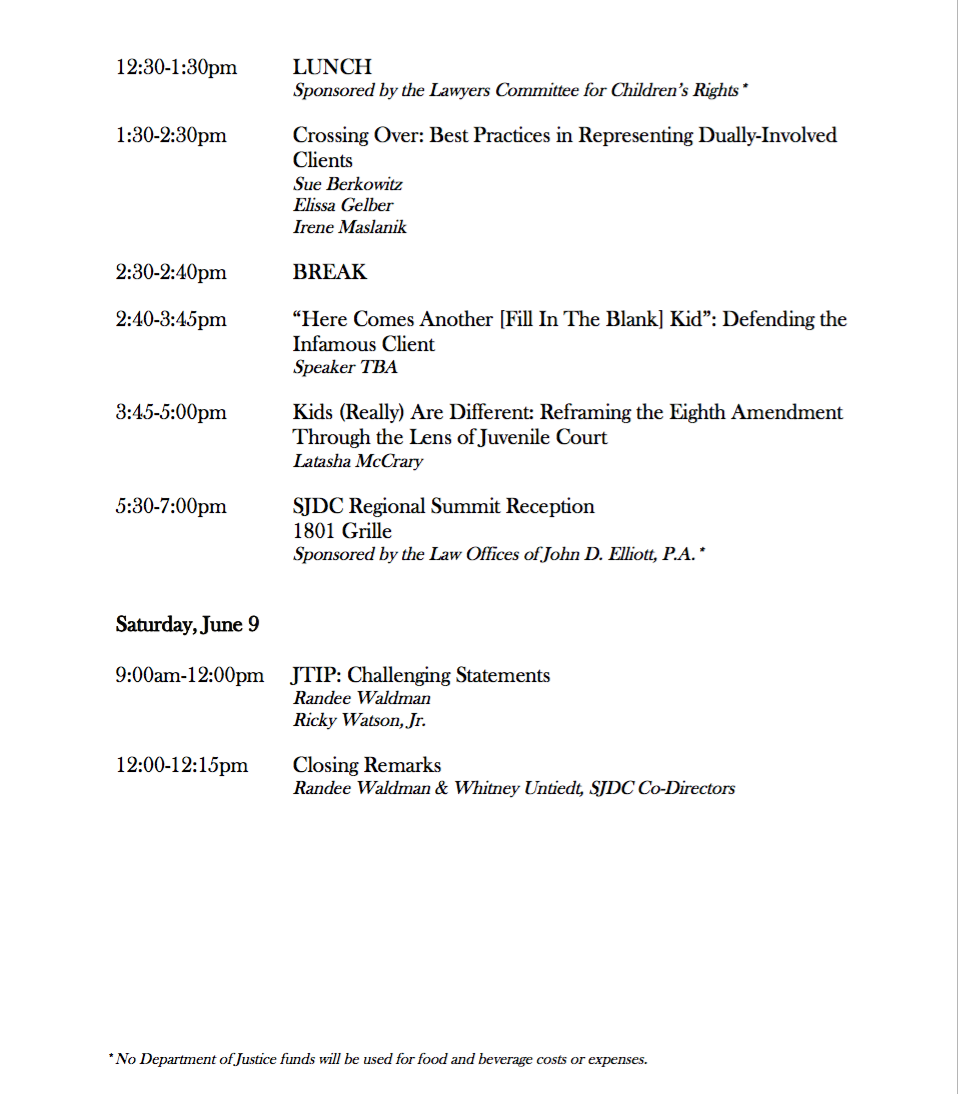 Organizer of 2018 SJDC Regional Summit