2018 SIERRA VISTA, AZ GOVERNMENT PROCUREMENT OUTLOOK & EXHIBITION SUMMIT
Description


The Diversity Business Development Center in collaboration with the Sierra Vista Chamber of Commerce cordially invites you to attend the 2018 Government Procurement Outlook and Exhibition Summit to take place at the Cochise Community College, Sierra Vista, AZ.
EXTRAORDINARY BUSINESS DEVELOPMENT OPPORTUNITY - 15 Government Agencies and Prime Contractors will present upcoming Capital Improvement Projects and Contract Opportunities including Military spending totaling $3 to $5 Billion budgeted for awards during the next three years
IDENTIFY CONTRACT OPPORTUNITIES

MEET DECISION MAKERS

EXHIBIT PRODUCTS & SERVICES

PRESENT CAPABILITIES
This event brings together government officials, industry leaders and technical experts in the aerospace and defense, information technology, communications, cybersecurity, electronics, renewable energy and the design and construction industries to share innovative ideas, showcase solutions, conduct business, develop partnerships and expand networks including Diversity, Veteran and Minority business relationships.
INVITED FEATURE PRESENTERS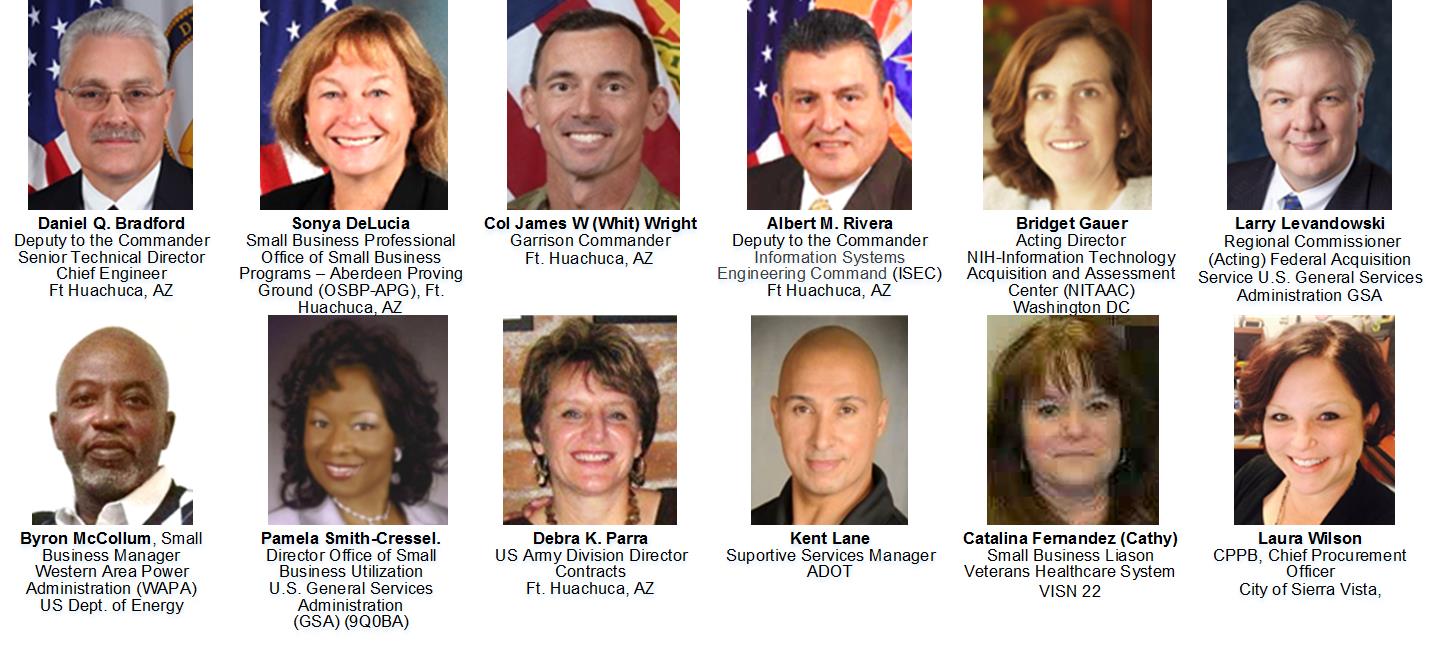 WHO SHOULD ATTEND

WHY SHOULD YOU ATTEND
The 2018 and 2019 Federal Budgets include Military and Domestic spending exceeding $700 billion each year providing extraordinary business opportunities for large and small business

Federal regulations require that at least 23% of all federal contracting dollars be awarded to small businesses including: Women-Owned Small Businesses, Small Disadvantaged Businesses, Service-Disabled Veteran-Owned Small Businesses and HUB Zone Businesses.
EVENT SPONSORSHIP OPPORTUNITIES:
Please contact Sheila Martin - 602-300-2682 or email sheila@azbizopps.org for further information
EVENT SPONSORS
COLLABORATING ORGANIZATIONS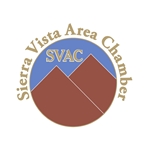 CANCELLATIONS AND TICKET REFUND POLICY:
Cancellations and ticket refunds requests must be received in writing prior to 21 calendar days from the start date of the Event. Submit refund requests via email at sheila@azbizopps.org. No verbal requests for ticket refunds will be honored.
HOST HOTEL:
Fairfield Marriott Hotel
3855 El Mercado Loop
Sierra Vista, AZ 85635
520-439-5900