2018 SCOTTSDALE DESIGN & CONSTRUCTION INNOVATION CONFERENCE
Description


The Diversity Business Development Center with the collaboration of the Greater Phoenix Chamber of Commerce and the Greater Phoenix Economic Council cordially invite you to attend the 2018 Design & Construction Innovation and Exhibition Conference to take place at ASU's SkySong Campus, Scottsdale, Arizona on April 10th and 11th, 2018.
"WHY SHOULD YOU ATTEND?"
The President signed the 2018 Budget. It includes Military and Domestic spending caps that increased by $300 billion.

Federal, State and Municipal Government agencies spending and contracts will be substantial.

The private sector Real Estate Development is accelerating.
This event aims to bring together government officials, design & construction industry leaders and technical experts to share innovative ideas, showcase solutions, conduct business, develop partnerships and expand their network including Diversity, Veteran and Minority business relationships.
Obtain the latest information - Meet the decision-makers - Exhibit your products and services - Present your Capabilities
"WHO SHOULD ATTEND?"

"FEATURE PRESENTATIONS"
(confirmed and pending) - (check for updates)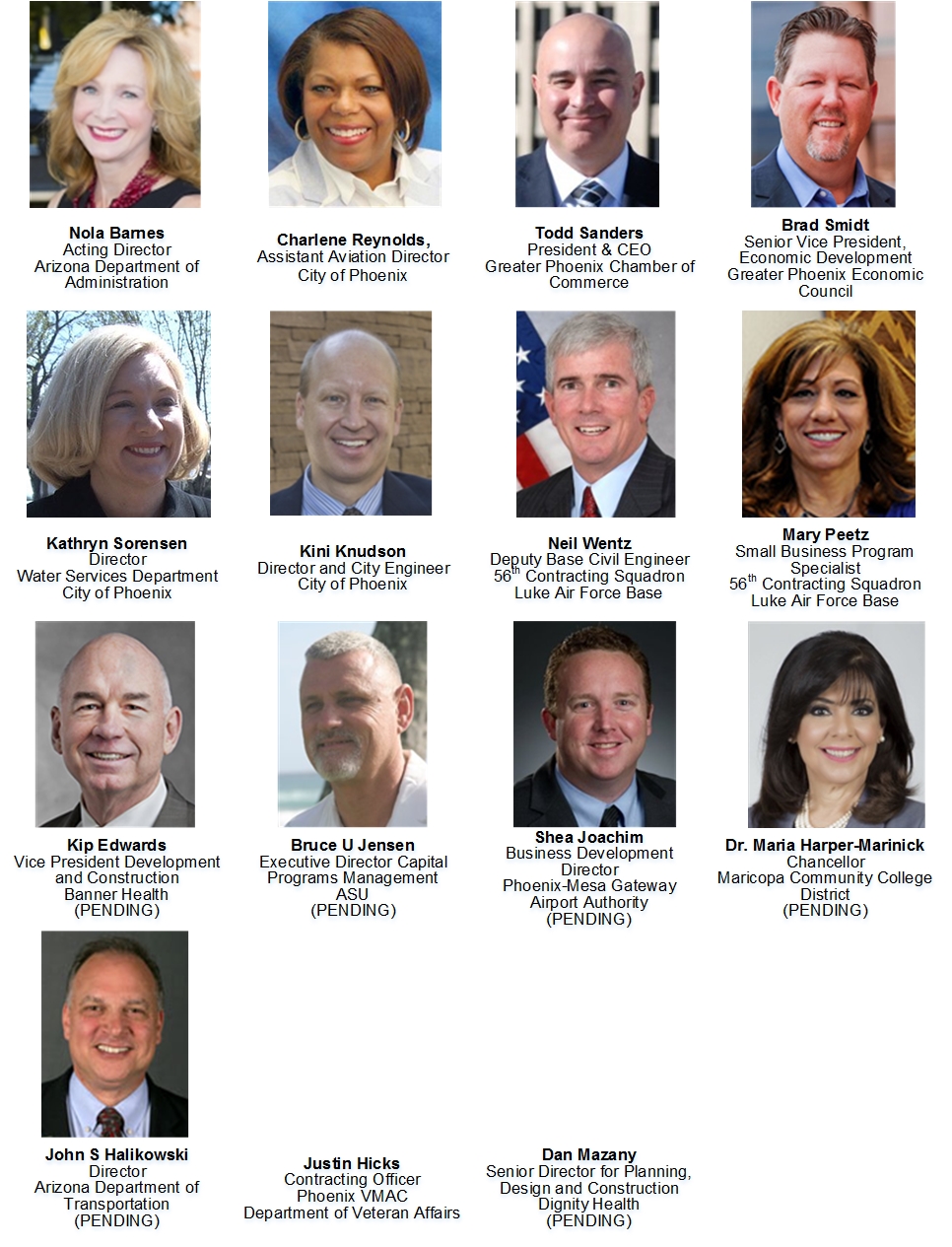 EVENT SPONSORS
(check for updates)
COLLABORATING ORGANIZATIONS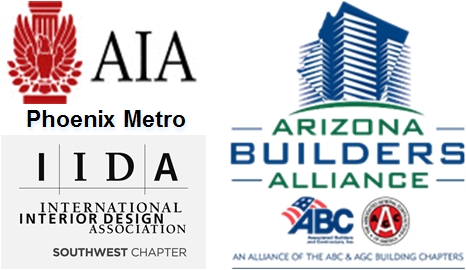 EVENT SPONSORSHIP OPPORTUNITIES:
Please contact Sheila Martin - 602-300-2682 or email sheila@azbizopps.org for further information
CANCELLATIONS AND TICKET REFUND POLICY:
Cancellations and ticket refunds requests must be received in writing prior to 14 calendar days from the start date of the Event. Submit refund requests via email at sheila@azbizopps.org.No verbal requests for ticket refunds will be honored.
HOST HOTEL (TBA)