Description


The Diversity Development Center invites you to attend the first in a series of Childhood Trauma Symposiums to take place at ASU SkySong Campus, Scottsdale, Arizona
WHO SHOULD ATTEND

WHY SHOULD YOU ATTEND
Renowned researchers and practitioners in the field of trauma and neuroscience will provide insights and current best practices surrounding the issue of childhood trauma.
The symposium includes Feature Presentations and Workshop session on multi-disciplinary best-practice efforts to prevent, investigate, treat, and address childhood trauma. The objective is to develop and enhance professional skills and knowledge in the prevention, recognition, assessment and treatment of all forms of childhood trauma. In-depth issues include support for families, prevention, leadership, and policy-making.
TENTATIVE AGENDA
THURSDAY FEBRUARY 8TH, 2018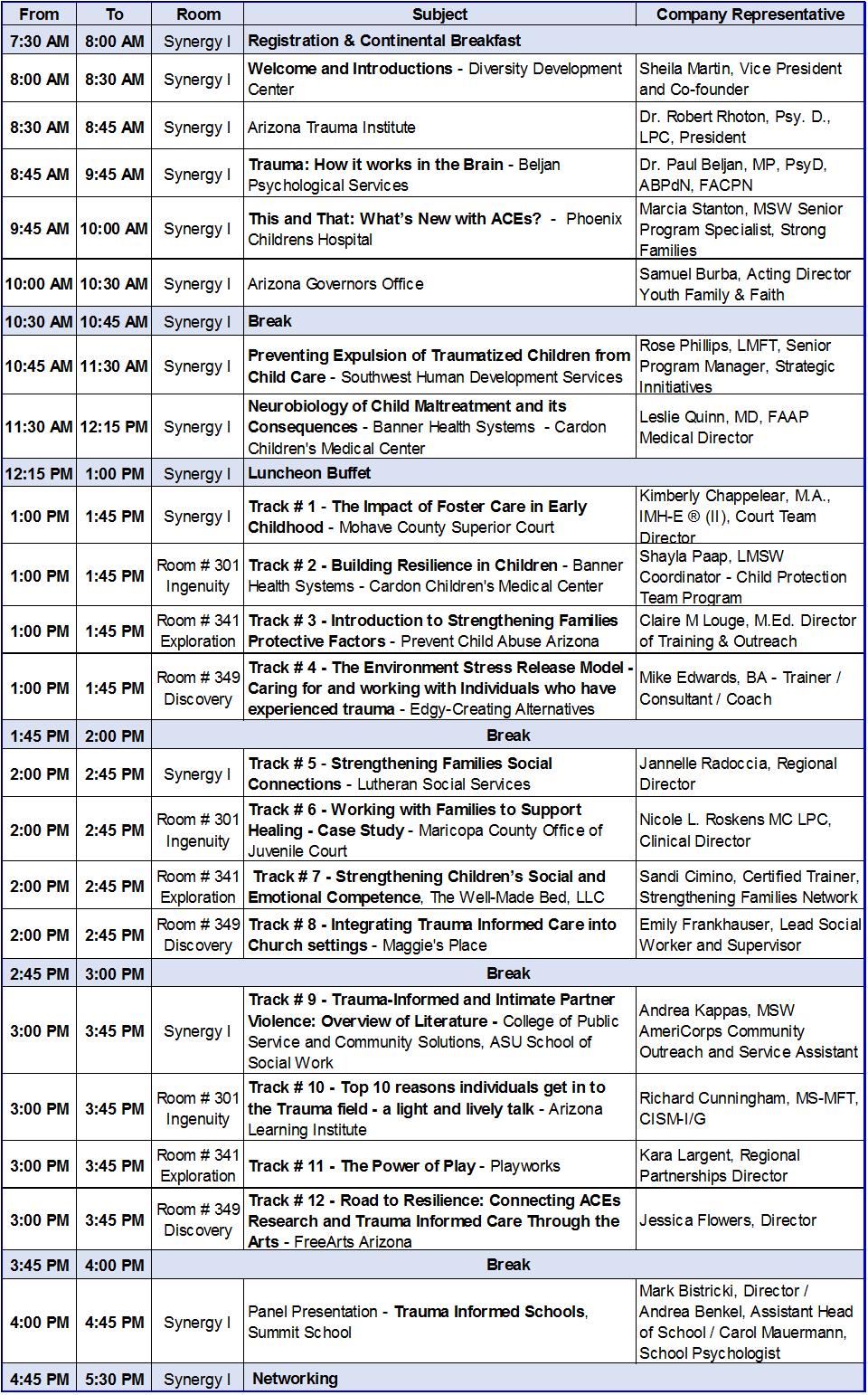 FRIDAY FEBRUARY 9TH, 2018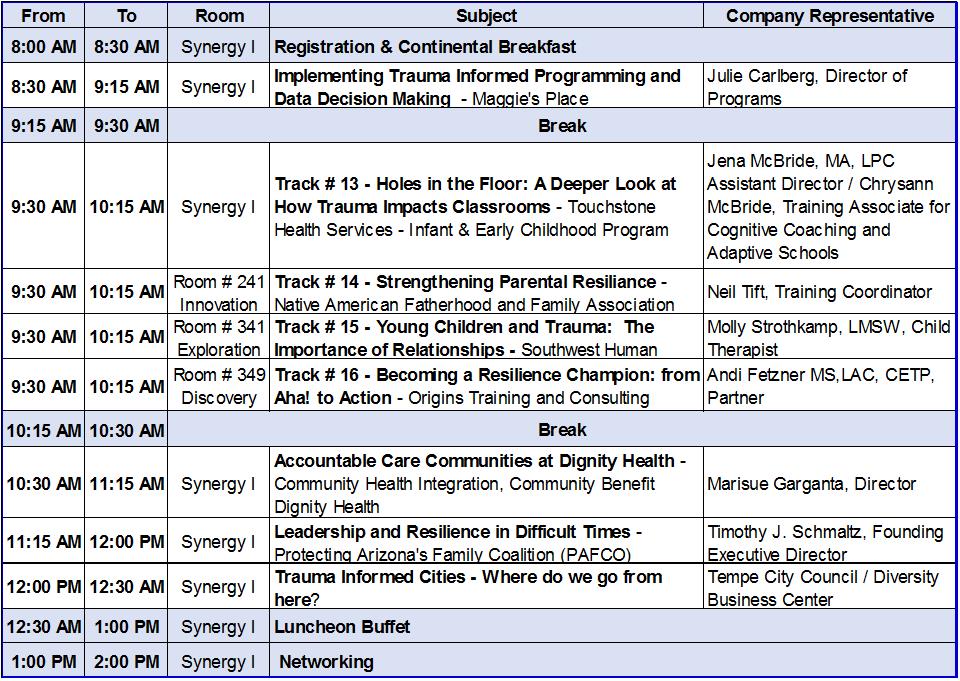 Questions or comments:
Diversity Development Center
Contact: Sheila Martin
Cell: 602-300-2682
Email: sheila@azbizopps.org
Website: www.azbizopps.org
CANCELLATIONS AND TICKET REFUND POLICY:
Cancellations and ticket refunds requests must be received in writing prior to 14 calendar days from the start date of the Event. Submit refund requests via email at sheila@azbizopps.org.No verbal requests for ticket refunds will be honored.