Description
UC Berkeley School Psychology 51st Annual Conference
From Research to Practice: Supporting Students with Trauma
Friday, March 2, 2018
8:00AM - 3:30PM
International House at UC Berkeley
2299 Piedmont Avenue, Berkeley, CA
5.5 CEUs available through CASP

Ticket Prices
$150 per person
ABOUT THE CONFERENCE
One in four children in the United States will experience a significant traumatic event, and the potential impact on children's academic and social success is enormous. This conference brings together three experts in trauma to help attendees be better prepared to both identify and address the socioemotional needs of students who have experienced trauma. Dr. Patrick Camangian, Dr. Joyce Dorado, and LEP Emily Santiago are passionate about creating trauma-informed safe spaces for students. They will provide attendees with cutting-edge information and practical tools to take home to their schools and communities.
Dr. Patrick Camangian will open the conference with a talk on the cultural framework of trauma, focusing on the most up-to-date research on this topic. Next, Emily Santiago will provide an overview of trauma, specifically addressing what trauma behavior looks like in students, how to personalize education plans to support students with trauma, and how to introduce new research-based strategies into the classroom. After a catered lunch, Dr. Joyce Dorado will close the conference with a presentation on the neurobiological impact of trauma, and school- and district-wide interventions that can help.
DIGITAL MATERIALS
Handouts and slides for the presentation will be available online in February and you will be notified by your registration email.
STUDENT RATE
We have a rate for current students. If you are not a UC Berkeley school psychology student, you will be asked to submit an email from your professor verifying your status as a student.
---


SCHEDULE
8:00 - 8:30 Registration
8:30 - 8:45 Conference Team & Welcome Dr. Frank Worrell
8:00 - 8:45 Coffee and Pastries Available
8:45 - 10:00 Dr. Patrick Camangian Part 1
10:00 - 10:15 Break
10:15-11:00 Dr. Patrick Camangian Part 2
11:00 - 12:30 Emily Santiago
12:30 - 1:15 Lunch
1:15 - 3:15 Dr. Joyce Dorado
3:15 - 3:30 Wrap up and Farewell
SESSION DESCRIPTIONS
Session 1: From Coping to Hoping: Teaching Students to Thrive Through Social Trauma
Patrick Camangian, Ph.D.
What are the material conditions that affect urban youth before they even step foot in our classrooms? What does it mean to develop educational environments that are relevant and responsive to these conditions? How should these educational spaces define success for students and teachers?
The focus of the presentation will juxtapose research in the health sciences with critical pedagogy to inform a new paradigm for thinking about pedagogy, social traumas, and urban education. This framework will serve as an analytical lens for understanding the educational experiences of students in urban schools and, more importantly, considering ways in which the socially toxic stress disrupting their learning can be more effectively remedied. Specifically, Camangian will examine the role of pedagogy in mediating students' internal healing as it relates to youth issues of identity, agency, and personal purpose in urban communities. This type of pedagogical approach can facilitate critical hope and, in turn, be transformative because it allows students to imagine ways they can thrive through socially toxic stress.
Session 2: Trauma-Informed Education: Understand, Adapt, Heal
Emily Santiago, LEP
Emily will provide a training in Trauma-Informed Strategies and Personalized Learning, helping teachers, administrators, and school psychologists deal with this growing challenge. This program (approach) helps provide children with structured choices and appropriate levels of control in the classroom, thus promoting healing and reducing teacher burnout. The session will include an overview for understanding trauma, a representation of personalized learning. Attendees will then engage in an interactive brain game. The session will conclude with specific strategies for delivery of trauma-informed practices in classrooms.
Session Objectives:
Understand what trauma is and how it affects learning and the brain.

Understand how willful defiance and power struggles are a symptom of trauma.

Learn how personalized learning can address behavioral challenges and the socio-emotional needs of children with trauma exposure.

Develop specific strategies for introducing personalized learning into classrooms.
Session 3: Transforming Trauma's Effects on the Developing Brain: How Educators and Other Professionals Can Help to Foster Resilience and Promote School Success
Joyce Dorado, Ph.D.
Transforming Trauma's Effects on the Developing Brain: How Educators and Other Professionals Can Help to Foster Resilience and Promote School Success
Whether you are an educator, mental health professional, or administrator, you will leave this talk with knowledge and tools to foster resilience and promote school success for children impacted by trauma. Dr. Joyce Dorado will review the neurobiology of stress and trauma, as well as how chronic stress and trauma affects individuals (students and adults alike), relationships, and organizations. She will then discuss core guiding principles and strategies that anyone, regardless of your role in a school or system, can apply to your work in schools to create learning and teaching environments that are more safe, supportive, equitable, and engaging.
Session Objectives:
Learn how to foster resilience and promote school success for students impacted by trauma

Understand the neurobiology of stress and trauma

Identify principles of successful trauma-informed systems in order to learn to create more safe, supportive, and equitable learning and teaching environments.
---
SPEAKERS:

Dr. Patrick Camangian
Associate Professor, USF
Dr. Patrick "Cam" Camangian is an Associate Professor of Teacher Education at the University of San Francisco. Patrick's research interests include humanizing education, critical pedagogy, critical literacy, and critical qualitative research. Patrick pursues these areas of research to improve teacher quality, capacity, and retention, as well as to inform policies and practices impacting urban schools and communities. Currently, Patrick is turning to research in the health sciences to inform his findings on social traumas, critical pedagogy, and urban education.

Joyce Dorado, Ph.D.
Clinical Psychologist, UCSF
Co-Founder & Director of HEARTS Program
Joyce Dorado, Ph.D., is the Co-Founder and Director of UCSF Healthy Environments and Response to Trauma in Schools (HEARTS), an award-winning program that aims to promote school success and resilience for trauma-impacted children and youth by creating more trauma-informed, safe, supportive, and equitable learning and teaching environments that benefit everyone in the school community. Dr. Dorado serves as an appointed member of the California State Supreme Court Justice's statewide steering committee for the Keeping Kids in School and Out of Courts initiative. She is also the Lead Curriculum Developer and a Master Trainer for the San Francisco Department of Public Health (SFDPH) Trauma-Informed Systems Initiative. She is a Clinical Professor in the Department of Psychiatry, UCSF-Zuckerberg San Francisco General Hospital. Dr. Dorado has worked with children, youth, and families who have experienced trauma for 27 years, has been invited to speak about addressing trauma in schools at numerous regional, national, and international conferences and events, and is a published author. Dr. Dorado earned her B.A. in Psychology at Stanford University, and her Ph.D. in Clinical Psychology from the University of Michigan.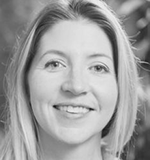 Emily Santiago, LEP, NCSP
Licensed Educational Psychologist
Emily Santiago, NCSP, is a Licensed Educational Psychologist who has provided wraparound services to families in crisis in the Bay Area. In addition to running a private assessment, counseling, and consultation practice, she is an Instructor in the Educational Psychology Department at CSU East Bay. Emily has presented her work at national and international conferences and has worked in schools since 1999 as a teacher and school psychologist.


---
Who Should Attend This Conference?
School Psychologists
School Counselors
School Nurses
Clinical Psychologists
Teachers
Social Workers
Administrators
Educational Therapists
Marriage and Family Therapists
Speech and Language Therapists
Occupational Therapists
Education and Psychology Students
Other Healthcare Professionals
---
Continuing Education Units (CEUs) and Certificates of Attendance
We will offer 5.5 hours of CEUs from the California Association of School Psychology (CASP) to those who attend the entire day. Please note that no partial credits will be given. We cannot yet offer CEUs from APA, BBS, or NASP.
---
Registration Information:
Spaces are reserved on a first-come, first-served basis. Mail-in registration forms must reach our campus office by Monday, February 19th (mail-in form will be available soon). Allow at least 5-7 days for mail to campus location. Use online registration to guarantee a seat.
To ensure availability of the complimentary lunch,
please register by February 19, 2018.
Meals and Disability Accommodations
Registration includes coffee, tea, and pastries in the morning and lunch in the afternoon. Please let us know if you have any specific dietary requirements or require any accommodations.
Confirmations & Receipts
Confirmations of registration are sent via email automatically when you register online. If you have not received confirmation within five days of registering, please contact us at ucbschpsyc@gmail.com.
Pay by Purchase Order
To pay through a district purchase order, please complete this form. We can then send you an invoice, which you can use to make a purchase order through your district.
Refunds and Transfers
We reserve the right to change any elements of the conference. Refunds will be made if a written request is received by February 19 addressed to ucbschpsyc@gmail.com. Registration fees will be refunded minus a $25 processing fee. No refunds will be made after February 19. Substitutions are permissible but you must notify the conference in writing.
---
Event Location Information and Parking:
Public Transit and Parking Information: The International House is accessible by BART (Downtown Berkeley Station) and AC Transit Several pay parking lots are located close by, including Boalt Lot, Bancroft Parking Structure, and the Underhill Parking Facility. There is limited street parking available.
Here is an outline of places to park and public transit. http://ihouse.berkeley.edu/about/location.php

The easiest public parking is in the Stadium Parking Garage for $15
---
Conference Mailing Address: ucbschpsyc@gmail.com Contact is preferred by email. Attn: School Psychology Conference. UC Berkeley Graduate School of Education
 School Psychology Program
, 4511 Tolman Hall
, Berkeley, CA 94720-1670
510/642-4202.