Description
UC Berkeley School Psychology 51st Annual Conference
From Research to Practice: Supporting Students with Trauma
Friday, March 2, 2018
8:00AM - 3:30PM
Save over 20% by registering by February 2, 2018
International House at UC Berkeley
2299 Piedmont Avenue, Berkeley, CA
CEUs available through CASP
Student Rates Available


ABOUT THE CONFERENCE
One in four children in the United States will experience a significant traumatic event, and the potential impact on children's academic and social success is enormous. This conference brings together three experts in trauma to help attendees be better prepared to both identify and address the socioemotional needs of students who have experienced trauma. Dr. Jeff Duncan-Andrade, Dr. Joyce Dorado, and LEP Emily Santiago are passionate about creating trauma-informed safe spaces for students. They will provide attendees with cutting-edge information and practical tools to take home to their schools and communities.
Dr. Jeff Duncan-Andrade will open the conference with a talk on the cultural framework of trauma, focusing on the most up-to-date research on this topic. Next, Emily Santiago will provide an overview of trauma, specifically addressing what trauma behavior looks like in students, how to personalize education plans to support students with trauma, and how to introduce new research-based strategies into the classroom. After a catered lunch, Dr. Joyce Dorado will close the conference with a presentation on the neurobiological impact of trauma, and school- and district-wide interventions that can help.
DIGITAL MATERIALS
Handouts and slides for the presentation will be available online in February and you will be notified by your registration email.
STUDENT RATE
We have a rate for current students. If you are not a UC Berkeley school psychology student, you will be asked to submit an email from your professor verifying your status as a student.
---


SCHEDULE
8:00 - 8:30 Registration
8:30 - 8:45 Conference Team & Welcome Dr. Frank Worrell
8:45 - 10:00 Dr. Jeff Duncan-Andrade Part 1
10:00 - 10:15 Break
10:15-11:00 Dr. Jeff Duncan-Andrade Part 2
11:00 - 12:30 Emily Santiago
12:30 - 1:15 Lunch
1:15 - 3:15 Dr. Joyce Dorado
3:15 - 3:30 Wrap up and Farewell
SESSION DESCRIPTIONS
Session 1: Note to Educators: Hope Required When Growing Roses in Concrete
Jeff Duncan-Andrade, Ph.D.
What are the material conditions that affect urban youth before they even step foot in our classrooms? What does it mean to develop educational environments that are relevant and responsive to these conditions? How should these educational spaces define success for students and teachers?
This session focuses on developing educators that are better equipped to create educational environments that understand and respond to the social toxins that emerge from racism and poverty. The session closely examines the types of social toxins that young people face in the broader society and discusses the impact of these conditions on student identities. Inside of this framing, Duncan-Andrade draws from his 20 years as an urban educator to explore the concept of hope, as essential for nurturing urban youth. He first identifies three forms of "false hope"—hokey hope, mythical hope, and hope deferred—pervasive in and peddled by many urban schools. Discussion of these false hopes then gives way to Duncan-Andrade's conception of "critical hope," explained through the description of three necessary elements of educational practice that produce and sustain true hope. Through the voices of young people and their teachers, and the invocation of powerful metaphor and imagery, Duncan-Andrade proclaims critical hope's significance for an education that relieves undeserved suffering in communities.
Session Objectives:
Learn how to develop educational spaces that define success for students and teachers.

Learn how to create educational environments that understand and respond to social toxins that emerge from racism, poverty, and trauma.
Session 2: Trauma-Informed Education: Understand, Adapt, Heal
Emily Santiago, LEP
Emily will provide a training in Trauma-Informed Strategies and Personalized Learning, helping teachers, administrators, and school psychologists deal with this growing challenge. This program (approach) helps provide children with structured choices and appropriate levels of control in the classroom, thus promoting healing and reducing teacher burnout. The session will include an overview for understanding trauma, a representation of personalized learning. Attendees will then engage in an interactive brain game. The session will conclude with specific strategies for delivery of trauma-informed practices in classrooms.
Session Objectives:
Understand what trauma is and how it affects learning and the brain.

Understand how willful defiance and power struggles are a symptom of trauma.

Learn how personalized learning can address behavioral challenges and the socio-emotional needs of children with trauma exposure.

Develop specific strategies for introducing personalized learning into classrooms.
Session 3: Transforming Trauma's Effects on the Developing Brain: How Educators and Other Professionals Can Help to Foster Resilience and Promote School Success
Joyce Dorado, Ph.D.
Whether you are an educator, mental health professional, or administrator, you will leave this talk with the knowledge and tool kit to foster resilience and promote school success of children with trauma. Dr. Joyce Dorado will review the neurobiology of stress and trauma among K-12 students and discuss the effects of trauma on the developing brain. She will then discuss how to apply the principles of successful trauma-informed systems to your work in schools.
Session Objectives:
Learn how to foster resilience and promote school success for students with trauma.

Understand the neurobiology of stress and trauma.

Identify principles of successful trauma-informed systems in order to learn from their mission and implementation.
---
SPEAKERS:

Jeff Duncan-Andrade, Ph.D.
Associate Professor, SFSU
Jeff Duncan-Andrade, Ph.D., is Associate Professor of Raza Studies and Education at San Francisco State University. He is also the founder of the Roses in Concrete Community School, a community responsive lab school in East Oakland (www.rosesinconcrete.org), the Teaching Excellence Network (www.10teaching.org) and the Community Responsive Education Group (www.communityresponsive.org). As a classroom teacher and school leader in East Oakland for the past 24 years, his pedagogy has been widely studied and acclaimed for producing uncommon levels of social and academic success for students. Duncan-Andrade lectures around the world and has authored two books and numerous journal articles and book chapters on effective practices in schools. In 2015, Duncan-Andrade was tapped to be a Commissioner on the National Commission on Teaching & America's Future (NCTAF) and in 2016 was part of the great educators invited to the White House on National Teacher Appreciation Day by President Obama. Duncan-Andrade has also been ranked as one of the nation's most influential scholars by EdWeek's Public Influence Rankings for the past three years.
Duncan-Andrade's transformational work on the elements of effective teaching in schools serving poor and working class children is recognized throughout the U.S. and as far abroad as New Zealand. His research interests and publications span the areas of urban schooling and curriculum change, urban teacher development and retention, critical pedagogy, and cultural and ethnic studies. He works closely with teachers, school site leaders, union leaders and school district officials to help them develop classroom practices and school cultures that foster self-confidence, esteem, and academic success among all students. Duncan-Andrade holds a Ph.D. in Social and Cultural Studies in Education and a Bachelor of Arts degree in Literature, both from the University of California – Berkeley.

Joyce Dorado, Ph.D.
Clinical Psychologist, UCSF
Co-Founder & Director of HEARTS Program
Joyce Dorado, Ph.D., is the Co-Founder and Director of UCSF Healthy Environments and Response to Trauma in Schools (HEARTS), a program that aims to promote school success for children and adolescents who have experienced complex trauma. HEARTS has been awarded a 2013 Excellence in Partnership Award from the University Community Partnership Council for its strong collaboration with San Francisco Unified School District. Dr. Dorado is also the Director of Clinical Research and Evaluation, an Associate Clinical Professor at Child and Adolescent Services (CAS), Department of Psychiatry, UCSF-San Francisco General Hospital, and the former Co-Director of Clinical Training for the CAS Multicultural Clinical Training Program. Dr. Dorado earned her B.A. in Psychology at Stanford University and her Ph.D. in Clinical Psychology from the University of Michigan. Her clinical work and research has focused on a public health approach to addressing complex trauma in schools; child victim/witness testimony; family violence; and psychological trauma in children, youth, and families from under-resourced urban communities. In addition to speaking widely about addressing trauma in schools, Dorado has presented at national and international conferences and has published her work in a number of books and journals.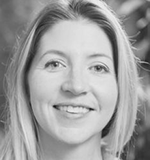 Emily Santiago, LEP, NCSP
Licensed Educational Psychologist
Emily Santiago, NCSP, is a Licensed Educational Psychologist who has provided wraparound services to families in crisis in the Bay Area. In addition to running a private assessment, counseling, and consultation practice, she is an Instructor in the Educational Psychology Department at CSU East Bay. Emily has presented her work at national and international conferences and has worked in schools since 1999 as a teacher and school psychologist.


---
Who Should Attend This Conference?
School Psychologists
School Counselors
School Nurses
Clinical Psychologists
Teachers
Social Workers
Administrators
Educational Therapists
Marriage and Family Therapists
Speech and Language Therapists
Occupational Therapists
Education and Psychology Students
Other Healthcare Professionals
---
Continuing Education Units (CEUs) and Certificates of Attendance
We will offer 6 hours of CEUs from the California Association of School Psychology (CASP) to those who attend the entire day. Please note that no partial credits will be given. We cannot yet offer CEUs from APA, BBS, or NASP.
---
Registration Information:
Spaces are reserved on a first-come, first-served basis. Mail-in registration forms must reach our campus office by Monday, February 19th (mail-in form will be available soon). Allow at least 5-7 days for mail to campus location. Use online registration to guarantee a seat.
To ensure availability of the complimentary lunch,
please register by February 19, 2018.
Meals and Disability Accommodations
Registration includes coffee, tea, and pastries in the morning and lunch in the afternoon. Please let us know if you have any specific dietary requirements or require any accommodations.
Confirmations & Receipts
Confirmations of registration are sent via email automatically when you register online. If you have not received confirmation within five days of registering, please contact us at ucbschpsyc@gmail.com.
Pay by Purchase Order
To pay through a district purchase order, please complete this form. We can then send you an invoice, which you can use to make a purchase order through your district.
Refunds and Transfers
We reserve the right to change any elements of the conference. Refunds will be made if a written request is received by February 19 addressed to ucbschpsyc@gmail.com. Registration fees will be refunded minus a $25 processing fee. No refunds will be made after February 19. Substitutions are permissible but you must notify the conference in writing.
---
Event Location Information and Parking:
Public Transit and Parking Information: The International House is accessible by BART (Downtown Berkeley Station) and AC Transit Several pay parking lots are located close by, including Boalt Lot, Bancroft Parking Structure, and the Underhill Parking Facility. There is limited street parking available.
Here is an outline of places to park and public transit. http://ihouse.berkeley.edu/about/location.php

The easiest public parking is in the Stadium Parking Garage for $15
---
Conference Mailing Address: ucbschpsyc@gmail.com Contact is preferred by email. Attn: School Psychology Conference. UC Berkeley Graduate School of Education
 School Psychology Program
, 4511 Tolman Hall
, Berkeley, CA 94720-1670
510/642-4202.