Description
Join us as we "Tee It Up" at one of Milwaukee's premier golf courses for student scholarships at our 10th annual RCM Scholarship Golf Classic.

Over the past nine years, proceeds from this event raised more than $400,000 for student scholarships. Today we have 23 students in the program. All of our scholars are Milwaukee residents and most are the first in their family to pursue higher education.

The RCM Scholarship Golf Classic is a great opportunity to socialize and network with Rotarians and friends. Enjoy a round of golf, an incredible meal and live and silent auctions.

If you're not a golfer, join us for an open bar, dinner and all the fun.
Special thank you to our 2018 Sponsors!


Gold - $5,000
Michael and Jackie Barber
Homes By Towne / Zilber Property Group
We Energies

Electronic Bidding - $5,000 Exclusive
Corley Real Estate
Cocktail Hour - $3,500
Bentley World Packaging

Lunch - $3,000
Patrick Fennelly
Golf Carts - $2,500
Associated Bank

Silver - $2,500
GenMet
Roger Schroeder

On-Course Beverage - $1,500
US Bank

Blue - $1,000
Jim Ford
Jim Miller
von Briesen & Roper, s.c.

Skill Event - $500
North Shore Bank
Aiken & Scoptur, S.C.
Tom Riley Real Estate
Sponsorship Opportunities
Looking for some exposure for your business? Check out our sponsorship opportunities! Several sponsorship levels include one or two foursomes.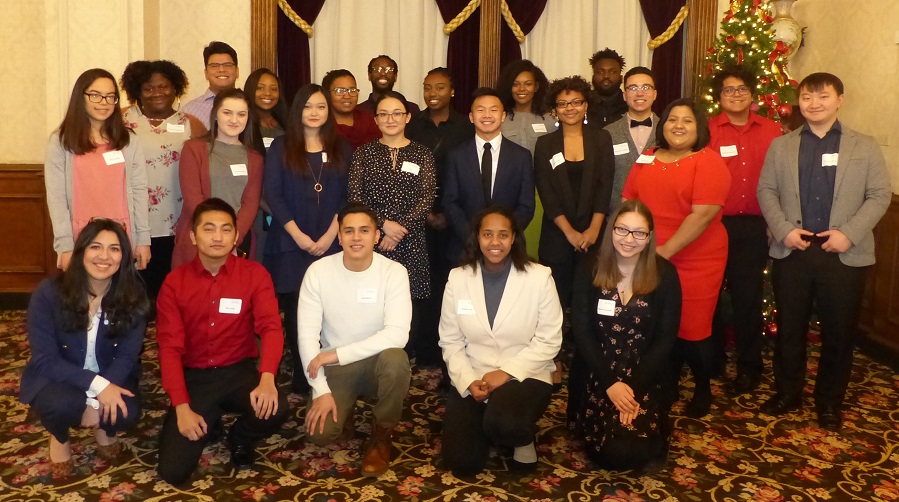 Click here to learn more about our students in the RCM Scholarship Program!