2018 SC Summit on Early Childhood and Parenting Conference
Description
The SC Summit on Early Childhood has expanded to two days this year with the addition of the South Carolina Parenting Conference.
http://scfirststeps.com/2018-summit-on-early-childhood/
ATTENTION ATTENDEES! CEU credits and Center for Child Care Career Development (CCCCD) hours will be offered!
The 2018 SC Summit on Early Childhood, scheduled for December 7, 2018, features opportunities for participants to learn from nationally-known speakers and field experts through two keynote presentations and a variety of 12 breakout sessions tailored to inform and inspire. Summit attendance includes continental breakfast, a buffet lunch, with ample time to visit the ever-so-popular exhibitors, a book signing, and network with colleagues.
On December 6, 2018, the South Carolina Parenting Conference will meet the need for quality professional development for parenting programs serving under-resourced families. The day will feature topics like Infant/Maternal Morbidity and Disparity in SC, Parent Engagement, Cultural Competency and a special lunch presentation from Contance Gully, CEO/President of Parents As Teachers National.
---
SC First Steps and the Early Childhood Advisory Council are thrilled to present two nationally-known keynote speakers for the
2018 SC Summit on Early Childhood!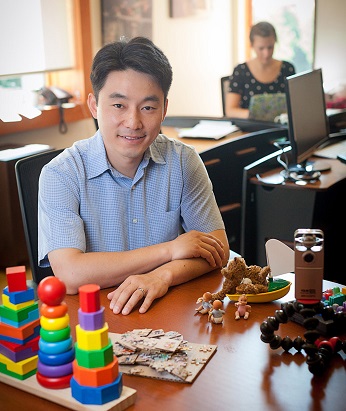 Dr. Junlei Li holds the Saul Zaentz Senior Lectureship in Early Childhood Education at Harvard Graduate School of Education. For the past five years, he also directed the Fred Rogers Center for Early Learning and Children's Media in Pittsburgh, PA. Influenced by the work of Fred Rogers (of Mister Rogers' Neighborhood), Dr. Li looks for and communicates what is "deep and simple" and matters most in service of children and their families.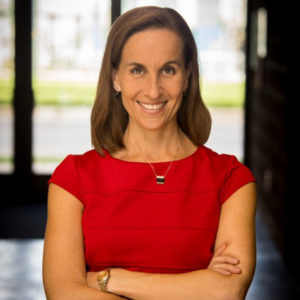 Pediatrician, educator, author, and health communicator, Dr. Laura Jana finds connections across disciplines and crystallizes big ideas into far- reaching, real world applications.
Currently an Associate Research Professor at Penn State's Edna Bennett Pierce Prevention Research Center, Dr. Jana was most recently Director of Innovation in Public Health at the University of Nebraska Medical Center, and continues to serve as a strategic consultant to numerous government, nonprofit, and corporate clients, she has navigated the traditionally siloed worlds of academia, medicine, publishing, and commerce. Currently focused on innovation in parenting, pediatrics, public health, health system transformation and community development, what she sees is a bevy of great minds circling the same topics from different angles. As a translator of ideas and facilitator of dialogue, she's on a mission to unite these worlds in order to change the public conversation about the skills needed for success in the Digital Age.
---
Below are the details for the South Carolina Parenting Conference...a can't miss event for home visitors and parent educators!