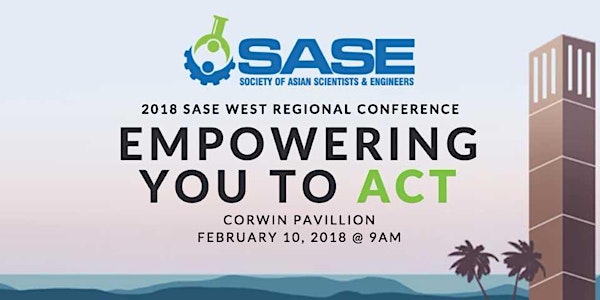 2018 SASE West Regional Conference
Location
University of California, Santa Barbara
494 UCEN Rd
Santa Barbara, CA 93117
Description
SASE University of California, Santa Barbara will be hosting the SASE 2018 West Regional Conference!
West Regional Conference is an annual event providing career opportunities, professional development, and networking sessions to students and SASE members. Industry leaders and faculty members will also be hosting various workshops to inspire and prepare students for future success.
SASE UCSB aims to 'Empower You to Act' through West Regional Conference. Whether it is meeting new people or applying for an internship, the first step has to come from your actions. At the conference, be the one to act first. Be the one to connect with other chapters, to talk to representatives from the many participating companies. Be the one to empower others to act.