2018 Reel Minds Miami Mental Health Film Festival
Description
FREE Tickets - Add your name to the Waitlist
Tickets may become available on Saturday for those on the Waitlist when current ticket holders release tickets.
www.NAMIMiami.org NAMIMiami@gmail.com Facebook.com/NAMIMiami Instagram.com/NAMIMiami
NAMI Miami-Dade County proudly presents its 3rd Annual Reel Minds Miami Mental Health Film Festival at the University of Miami's Donna E. Shalala Student Center Grand Ballroom on Sunday, May 20, 2018 from 6pm - 9:30pm.
Films are a compelling storytelling form that can educate and dispel myths. NAMI Miami-Dade is showcasing a curated list of short films inspired by the lives of those who have been affected by mental illness. These narratives will share a range of life experiences meant to inspire, heal, and empower. Following a group of short films, an expert will speak on the films' topic for a few minutes enlightening us even further about the film's powerful message.
Together, we can spark the awareness that makes the difference in our society. Let's stop the stigma and start the conversation about mental illness and that recovery is possible.
Your Donation will help ensure that the youth, adults and families living with mental health issues receive support to create a positive change

This event is free and open to the public

6:00pm Reception with complimentary light hors d'oeuvres and soft drinks; Films to Follow until 9:30pm

Parking is free at UM Parking Lots/Garages. (UM has NO shuttle service from the Metro)

(1) The closest parking is at #504 "Purple" outdoor UM parking lot on Miller Drive a block past the venue (300 Parking Spaces only). Signs will be posted for your convenience; volunteers will be available until 7pm to assist. See Map at https://pt.ref.miami.edu/_assets/pdf/visitor-general-parking-map.pdf

(2) Alternative parking is available at UM Pavia "Pink" Parking Garage at 5615 Pavia St. which is located through the main UM entrance at Stanford Drive, Coral Gables. [5 minute walk due to construction - signs will be posted for your convenience; volunteer will be available until 7pm to assist. See Map at https://pt.ref.miami.edu/_assets/pdf/visitor-general-parking-map.pdf

Drop off for passengers is located at the venue, 1330 Miller Drive.

Sign-language interpreters will be on-hand for our hearing impaired community. Special reserved seating will be available. Please see an attendant at the event and feel free to email us at ReelMindsMiami@gmail.com

T-shirts and Posters will be available for $15. High Quality soft cotton tshirts! Cash and Credit Cards Accepted.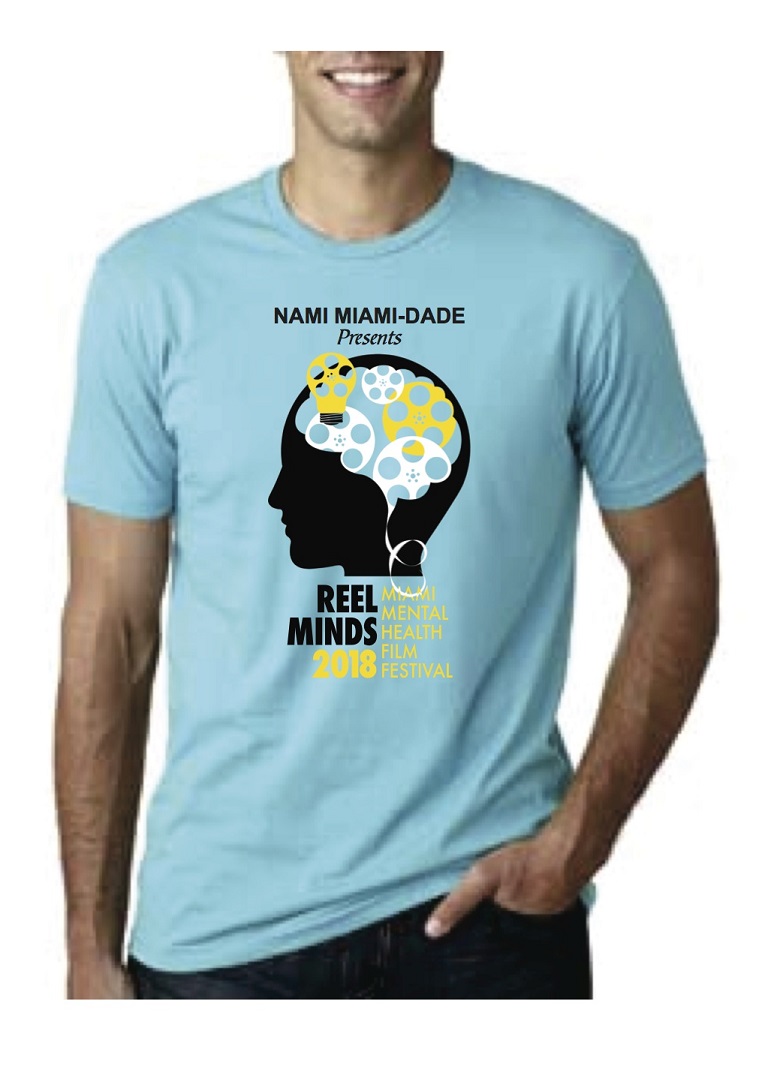 ** By Registering for a Ticket, your name will be added to the NAMI Miami-Dade email list. We do not give or sell your information to anyone - ever.