2018 Public Pension Trustees Fiduciary Conference
Description
Public Pension Trustees Fiduciary Conference: Gaining the Tools for Innovation
The role of a public pension fund trustee has never been more engaging, more rewarding, or more challenging. We believe that our experiences, insights, and values are necessary components to being an effective fiduciary. The Public Pension Trustees Fiduciary Conference is a venue for trustees from around the country to explore how our beliefs and values have a crucial role to play in approaching our fiduciary duties. The conference emphasizes collaboration and small-group activities interspersed with on-topic speakers and high-quality panel discussions.
Last year, we discussed how as trustees it is imperative that we be proactive in our fiduciary duty. This year, our conference theme is "Gaining the Tools for Innovation," an opportunity to explore how trustees can be forward thinking in incorporating new technology, implementing policy, and communicating with beneficiaries. We hope to create a unique, memorable, and actionable conference experience. Bring your beliefs, bring your values, and bring the care and diligence you display in your role as a trustee. But most importantly, bring your whole self to the 2nd Annual Public Pension Trustees Fiduciary Conference.
---
Sponsored By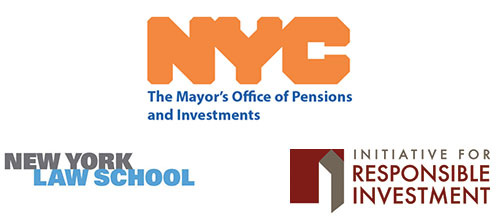 ---
Speakers
Vonda Brunsting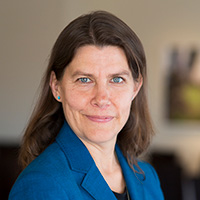 Vonda Brunsting works with the Initiative for Responsible Investment at the Center for Public Leadership of the Harvard Kennedy School. In partnership with the Grantham Institute at LSE, she is launching a project on Investing in the Just Transition, which aims to build a clean energy economy that works for communities and working people. Read more.
---
Anna Pot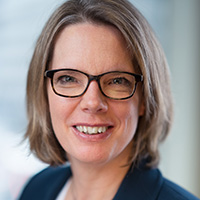 Anna Pot is Manager, Responsible Investments for APG Asset Management N.V., which manages €467 billion (October 2017) in Dutch pension assets. Anna started at APG in 2008 and currently works in the New York office with the capital markets teams on engaging U.S. companies and further integrating ESG considerations in the investment process. Read more.
---
Jon Lukomnik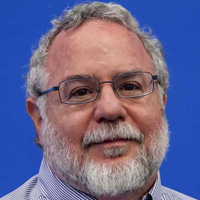 Forbes calls Jon Lukomnik one of the pioneers of modern corporate governance. Jon serves as executive director of the IRRC Institute, whose research has been widely praised for objectively examining fundamental corporate governance and capital market issues. He is also the managing partner of Sinclair Capital LLC, a strategic consultancy to asset owners and asset managers. He co-founded the International Corporate Governance Network (ICGN) and GovernanceMetrics International (now part of MSCI), and served as interim chair of the Council of Institutional Investors' executive committee. Read more.
---
Ken Akoundi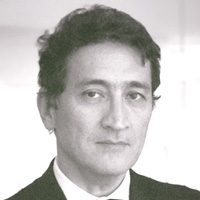 For the last 18 years, Ken has been publishing Investor DNA (www.investordna.net), a daily newsletter for Long Term Investors, providing insightful readings at the interface of Investment, risk, technology, and well-being. He also helps many Long Term Investors discern their functional needs, and identify and implement solutions that remedy them. Prior to this Ken was the President of ASPN Solutions (Spin-off from Protégé Partners), a financial technology company that challenged how Long Term Investors managed their processes. ASPN Solution's first product was a comprehensive solution designed to empower Long Term Investors across all their quantitative and qualitative needs. Read more.
---
Wayne Moore

Wayne Moore was appointed to the Los Angeles County Employees Retirement Association Board of Investment in February 2017. He currently serves as Board Secretary. Wayne Moore was also appointed to the Los Angeles Fire and Police Pension Board in February 2010 and served through December 2014. He retired from public service employment in December 2012 after having been an executive public administrator in Los Angeles County for over 25 years, serving as Director, Office of Management and Budget for the Metropolitan Transportation Authority, CFO of the City of Los Angeles Department of Public Works, Asst. General Manager of City Department of Transportation, and CFO of the Southern California Association of Governments. While serving as a trustee, he was active in the LA Trustees Network pursuing issues such as the cost of investing and asset manager performance on behalf of beneficiaries and participants in Defined Benefit public pension plans. Read more.
---


Monte Tarbox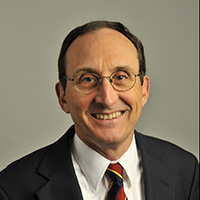 Monte Tarbox is the Executive Director, Investments for the National Electrical Benefit Fund (NEBF) which provides pension benefits to IBEW construction electricians nation-wide. NEBF has over 500,000 participants, over 9,000 contributing employers and assets of $14 billion. Monte has over 27 years of experience as an investment officer and advisor serving multi-employer pension funds and other institutional investors in the United States and Australia. Prior to NEBF, Monte was CIO at the IAM National Pension Fund in Washington. Monte has a BA from Carleton College and an MBA from the University of Chicago.
---
Robert Discolo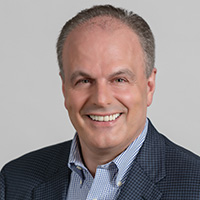 Mr. Discolo is currently Chief Executive Officer/Chief Investment Officer of River Partners, a $1.5 billion+ Family Office that invests primarily in equities and alternative investments.
Prior to River Partners Mr. Discolo was Executive Vice President, Investments, at Permal Group, an investment firm that managed in excess of $20 billion. Mr. Discolo was also a member of the Group's Global Investment Committee. Read more.
---
Lenore Palladino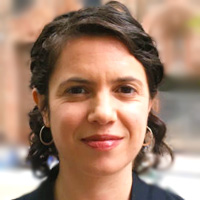 Lenore Palladino is Senior Economist and Policy Counsel at the Roosevelt Institute, where she brings expertise to Roosevelt's work on inequality, corporate governance, and finance. Lenore Lenore was most recently Vice President for Policy & Campaigns at Demos, where she built Demos's strategic campaigns department. Her research and writing focus on financial reform, financial taxation, labor rights, and fiscal crises. Her publications have appeared in The Nation, The New Republic, State Tax Notes, and other venues. Palladino earned a BA from the University of Chicago, a JD from Fordham Law School, and a PhD in Economics from the New School University.
---
Agenda
Click here for last year's agenda and Speaker Bios and Photos
---
Accommodations
Special group rates are available for this event at the Sheraton Tribeca New York Hotel. For group rates and reservations visit: https://www.starwoodmeeting.com/Book/PublicPensionConference


---
Inquiries
For more information, please contact Michele Scilla at (212) 602-7028


---
** Please be advised that requests for refunds will not be honored after September 1, 2018.