Description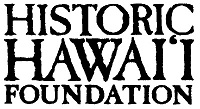 Historic Hawaii Foundation requests the pleasure of your company at the 2018 HISTORIC PRESERVATION HONOR AWARDS RECOGNITION CEREMONY & CELEBRATION on Wednesday, May 23, 2018 from 5:00 p.m. - 8:00 p.m.
Fuller Hall & Courtyard at YWCA Laniakea
1040 Richards Street, Honolulu, Hawai'i
TICKETS: $50 (HHF MEMBERS & HONOREES)
$60 (GENERAL ADMISSION)

Event Sponsorship packages are also available:

GOLD SPONSOR $1,500
In recognition of your sponsorship, you will receive: ·
A full-color,

one-quarter

page

ad in the Preservation Awards event program ($600 value)

Your company's logo in the event program, presentation and webpage




Recognition announced by the MC during the event

Year-round recognition as an event sponsor on Historic Hawai'i Foundation's website

A complimentary one-quarter page ad in HHF's printed newsletter, Historic Hawai'i News ($425 value)


8 tickets to the Awards Ceremony and Reception on May 19th and 2 bottles of champagne
SILVER SPONSOR $1,000
A full-color, one-quarter page ad in the Preservation Awards event program ($

600

value)

Your company's logo in the event program, presentation and webpage

Recognition announced by the MC during the event

4 tickets to the Awards Ceremony and Reception on May 19th and 1 bottle of champagne
BRONZE SPONSOR $750
All of the same benefits as Silver, except the ad size is a one-eighth page* ($

350

value)
*Ad sizes: one-quarter page = 7.5" x 2.38"; one-eighth page = 3.67" x 2.38"
Purchase event sponsorship packages by May 11, 2018 and event tickets by May 16, 2018.
This special event will include cocktails, heavy pupu and presentation of the Honor Awards
Proceeds from this event support the Preservation Honor Awards and other programs of Historic Hawai'i Foundation.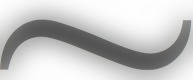 The Preservation Honor Awards are Hawaii's highest recognition of preservation projects that perpetuate, rehabilitate, restore or interpret the state's architectural, archaeological and/or cultural heritage. Presented annually by Historic Hawai'i Foundation since 1975, the Honor Awards recognize exceptional preservation projects and programs from across the state.
Awards are given to projects that exhibit excellence in planning, implementation, and follow-through of work that demonstrates historic preservation as a strategy for the protection, understanding, revitalization, use or celebration of Hawai'i's historic and cultural sites.

Categories include honors presented for specific preservation or rehabilitation projects; printed publications or visual presentations which interpret the history or preservation of a site; and for engaging in efforts that support preservation.
Preservation Honor Awards 2018 - HONOREES

10th Annual Frank Haines Award
Robert J. Schleck, Past Director of Waiʻoli Corporation, Hanalei, Kaua'i
Robert Schleck is being recognized for his tireless dedication to the authentic preservation of the unique culture, landscapes and lifestyles of numerous historic sites on Kaua'i, including the missionary efforts at the Waioli Mission House in Hanalei, the pristine intact ahupua'a of Lepeuli, the plantation story of many immigrant cultures at Grove Farm in Lihue, as well as the sugar plantation locomotive collection kept in Līhu'e, which is the largest collection of operating Hawaiian steam locomotives in the world. Bob led by example and we congratulate him on his lifetime of achievement.

Achievements in Interpretive Media
"The History of Leprosy/Hansen's Disease in Hawaii: Significant People, Events & Dates" Booklet, Kalaupapa, Moloka'i
Honolulu Hale Through the Times Exhibit, Honolulu, O'ahu
Honouliuli Japanese Internment Camp Educational Exhibit at Hawai'i's Plantation Village, Kunia, O'ahu
WWII Kilauea Detainment Camp Wayside Exhibits, Hawaii Volcanoes National Park, Hawai'i Island
Individual Achievement

John B. Williams, Architecture & Preservation Volunteer, Honolulu, O'ahu
Mikio "Miki" Izu, Kona Historical Society, Hawai'i Island

Preservation Commendations
E Ala Paʻaiau Fishpond Restoration, 'Ewa, O'ahu
Joint Base Pearl Harbor-Hickam Concrete, Masonry, and Metal Structures Repair and Maintenance for Historic Facilities Manual, O'ahu

Preservation Awards
Battleship Missouri Memorial Preservation of Superstructure and Bridges, Pearl Harbor, O'ahu
Ford Island Building 39 Window Restoration, Pearl Harbor, O'ahu
Fort Shafter Building 112 at Palm Circle Rehabilitation, O'ahu
Fort Shafter Building 339 Rehabilitation, O'ahu
Isami Enomoto Labor Murals Preservation, Center for Labor Education and Research, University of Hawai'i, West O'ahu
Kilauea Point National Wildlife Refuge Visitor Service Building Rehabilitation, Kīlauea, Kaua'i
Kona Coffee Living History Farm Farmhouse Roof Rehabilitation, Kona, Hawai'i
Kunia Village Housing Development Rehabilitation, Kunia, O'ahu
Makapu'u Lighthouse Preservation, Makapu'u, O'ahu
Pacific Aviation Museum Midway Murals Preservation, Pearl Harbor, O'ahu
Schofield Barracks Macomb Gate Rehabilitation, O'ahu
Schofield Barracks Quad B (Buildings 156, 157 and 158) Rehabilitation Tripler Army Medical Center
Tripler Army Medical Center Building 220 Rehabilitation, Honolulu, O'ahu
Washington Place Galleries Rehabilitation & Restoration, Honolulu, O'ahu
YWCA Laniākea 'Ewa Wing Facade and Roof Restoration, Honolulu, O'ahu
Anniversary Recognitions

Centennial – 100 Years

Armed Services YMCA of Honolulu, O'ahu
Association of Hawaiian Civic Clubs, Statewide
Commanding General's House 227 at Schofield Barracks, O'ahu
Consolidated Theaters, O'ahu
Haleiwa Kōshōji Shingon Mission, O'ahu
Hāmākua Jodo Mission - the present temple was built in 1918, Hawai'i Island
Hanahauoli School, O'ahu
Hawaiian Civic Club of Honolulu, O'ahu
Hawai'i Nurses Association, Statewide
Honpa Hongwanji Betsuin Temple, O'ahu
Lyon Arboretum, O'ahu
Puunene Nichiren Mission, Maui
Shingon Shu Hawaii, O'ahu
Sōtō Mission of Aiea Taiheiji, O'ahu

Quasquicentennial – 125 Years
Bishop Museum Press, O'ahu

Sesquicentennial – 150 Years

Christ Church Episcopal, Kealakekua, Hawai'i Island

Dodranbicentennial – 175 Years
Cathedral Basilica of Our Lady of Peace, O'ahu
____________________________________________________________________________________

Frequently Asked Questions

Do Honorees need to pay for their tickets?
Yes. Honorees are offered the HHF member rate of $50.00.
What is the dress code for the event?
The dress for the event is aloha or business attire. For military members the uniform is Summer Whites or equivalent.
What are the directions to the Laniakea YWCA?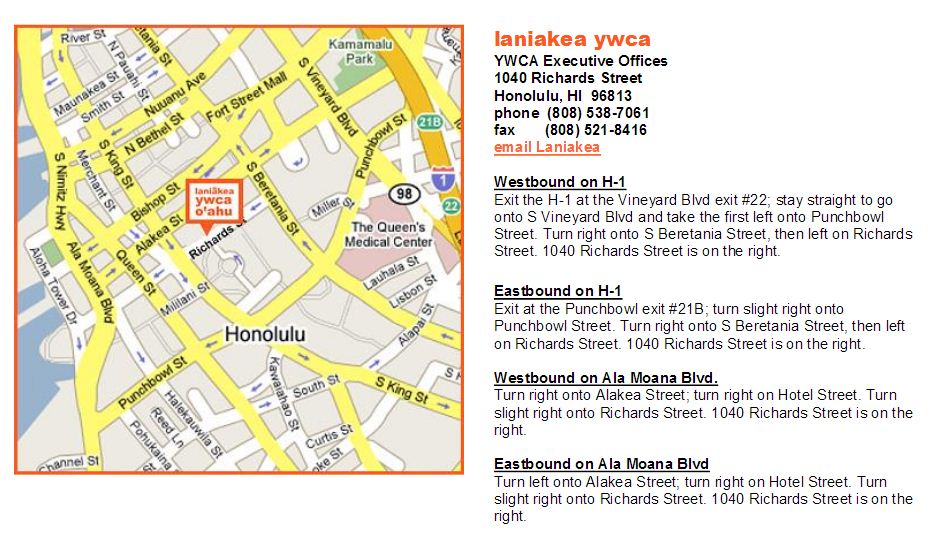 Is parking available?
Parking is available at the Alii Place parking garage located on Alakea Street just before the intersection at Hotel Street. The entrance is on the right just after the Mandalay Restaurant. There is a $3 flat rate after 5:00 p.m.

Will food and drinks be served?
Yes. Cocktails and heavy pupu will be served.

When will Honorees receive their award? Should they make any remarks?
As each award is announced, honorees will stand to be recognized. Group photos of the honorees will be taken in the courtyard. Certificates may be picked up at the end of the evening. No acceptance remarks will be made.

What if no one from our organization is able to attend the event?
If you are unable to attend the event HHF will mail your certificate to you after the ceremony.
Where can I contact the organizer with any questions?
Please call or email Historic Hawaii Foundation (HHF) at 808-523-2900 or awards@historichawaii.org
Can I update my registration information?
Yes.
Do I have to bring my printed ticket to the event?
There is no need to bring your ticket. Your name will be on our guest list.
What is the refund policy?
Tickets only are refundable through May 16, 2018.

When is the deadline to purchase tickets?
Tickets may be purchased on Evenbrite through May 16, 2018. After that date please call the HHF office at 808-523-2900 to make arrangements.
May we pay for tickets by check?
Yes. Please contact the HHF office to make arrangements.