2018 Pre-Registration Dental Hygiene Study Club for Advanced Learning
Description
Our Dental Hygiene Study Club was created to provide continuous learning relevant to the profession of Dental Hygiene to maintain the highest level of professionalism, in a supportive environment. Over the past several years, it has grown to over 175 members and continued to bring quality continuing education to the dental hygienists of Southern Orange County.
We are so excited for our 2018 curriculum! At the October 2017 meeting, we handed out a survey for potential topics for 2018; thank you for your kind responses. We have designed the 2018 Study Club based on that feedback. There will be five meetings will be held at the Laguna Hills Community Center and each session will be 3 units of continuing education.
Oral Infection and Biofilm Control
Thursday, January 25th, 2018 from 6:00pm-9:00pm
Speaker: Ajay B. Setya, DDS., MSD.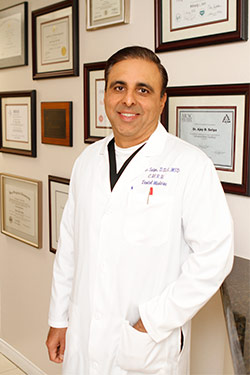 Dr. Setya is an accomplished and experienced specialist in all aspects of periodontics, including gum disease treatment, bone regeneration, cosmetic and functional gum treatments and placing dental implants. A long-term desire to help people and have an impact on their lives motivated Dr. Setya to become a periodontist. "I have always wanted to help people in a meaningful way," he says, "I love restoring my patients' full oral health and improving their confidence with functional and cosmetic procedures. Old fashion caring and the latest technology are an amazing combination in helping our patients obtain optimal oral health."
Innovations in Dental Hygiene Products and Instruments
Thursday, March 29th, 2018 from 6:00pm-9:00pm
Speaker: Anna Matsuishi Pattison, R.D.H., M.S.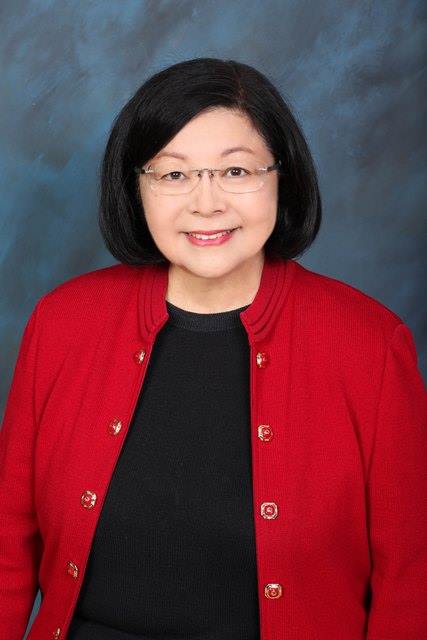 Anna Pattison received her B.S. in Dental Hygiene from the University of Southern California School of Dentistry in 1967, and her M.S. degree in Dental Hygiene Education and Administration from Columbia University in 1968. She is a Former Associate Professor, and a Former Chair of the Department of Dental Hygiene at the Ostrow School of Dentistry, University of Southern California.
Anna began teaching in the USC Department of Dental Hygiene in 1968. She then served as the Associate Director of Dental Auxiliary Occupations for the UCLA Allied Health Professions Project from 1970 to 1971. Moving to Switzerland in 1971, Anna was a clinician and instructor in the Department of Periodontology at the University of Zurich. She then returned to USC for as an Assistant Professor in the Periodontics Department. After moving to Boston, Anna became an Assistant Professor in the Department of Periodontology at the Tufts University School of Dental Medicine, and a clinical instructor at the Forsyth School for Dental Hygienists from 1973-1975. She returned to USC in 1975, serving as Dental Hygiene Department Chair from 1984 to 1989, and as a full-time Associate Professor until 2003. Since 2003, she continues to work part-time as a Clinical Associate Professor.
Dental Ergonomics
Thursday, May 24th, 2018 from 6:00pm-9:00pm
Speaker: Brian Bradley, Vice President of Therapy Protocol for Egoscue, Inc.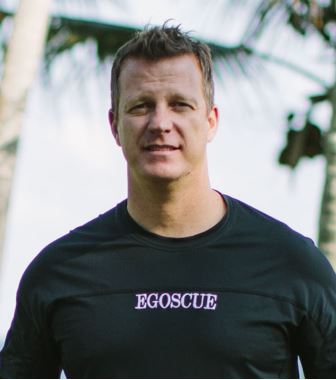 He speaks internationally on the topics of Posture, Pain and Performance and has treated clients such as formed General Electric CEO Jack Welch, Former NFL great John Lynch, golf legend Jack Nicklaus and author and speaker Tony Robbins. Brian is the author of Egoscue Posture Solutions as well as countless articles on the topic of posture and pain.
Brian has always said that he will share the Egoscue message with anyone who is willing to listen! He is honored to have worked with thousands of clients throughout his career, watching them go from disabled and depressed to pain free and living life again!
Co-Speaker: Chris Kussoff, OC Clinic Director of Egoscue Inc.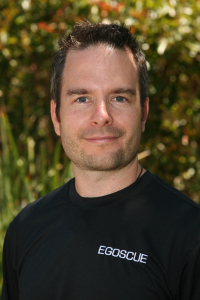 My Egoscue journey started when i was a personal trainer up in the Portland area. I was doing everything I knew to get my clients in shape: but many of them still suffered from chronic pain and nagging injuries. Sometjhing was missing. The facility where I was working hosted an education event. One of the guest speakers was an Egoscue Method therapist. The Egoscue Method made sense. It was the piece of the puzzle that I had been searching for. I immediatly read all of Pete Egoscue's books then started using the method with my clients. My next step was a trip to Egoscue headquarters in San Diego. The rest is history. I began working in San Diego in 2000, and I opened the OC Egoscue Clinic in 2004. I have transformed my own body with the Egoscue Method and I continue to share this gift everyday with my clients.


Implant Dentistry for the Dental Hygienist
Thursday, September 20th, 2018 from 6:00pm-9:00pm
Speaker: TBD
Bumps and Lumps: What's HPV Got To Do With It?
Thursday, November 8th, 2018 from 6:00pm-9:00pm
Speaker: Nancy Dewhirst, RDH, BS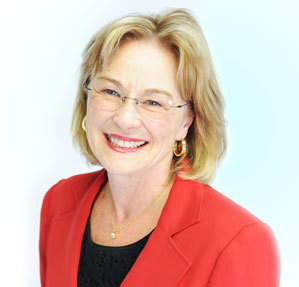 Ms. Dewhirst graduated from, and was a clinical instructor in Dental Hygiene at University of Southern California and teaches Oral Pathology, Preventive Dentistry and Infection Control at West Coast University Dept. of Dental Hygiene. She is a nationally recognized speaker, author and consultant, focusing on infectious diseases, clinical safety, instrument sharpening, ergonomics and preventive dentistry. Ms. Dewhirst is a "top 100 U.S. Speaker", and is on the California Dental Assoc., ADA and OSAP speaker's / Consultants bureaus. Ms. Dewhirst is an experienced author of journal articles, has contributed to textbook chapters and guidelines such as the 2009 ADA Infection Control Wall Poster, CE courses, newsletters, product literature and website content.
2018 MEMBERSHIP REGISTRATION DUES - $109.00 FOR ALL FIVE SEMINARS
Because of the great value of our study club membership, we are unable to offer pro-rated fees; we encourage our members to register early so you're able to take advantage of all five study club meetings. Light dinner and beverages are provided. We look forward to seeing you next year!
Ajay B. Setya, DDS, MSD, & Robert C. Hirst, DDS, MS