Description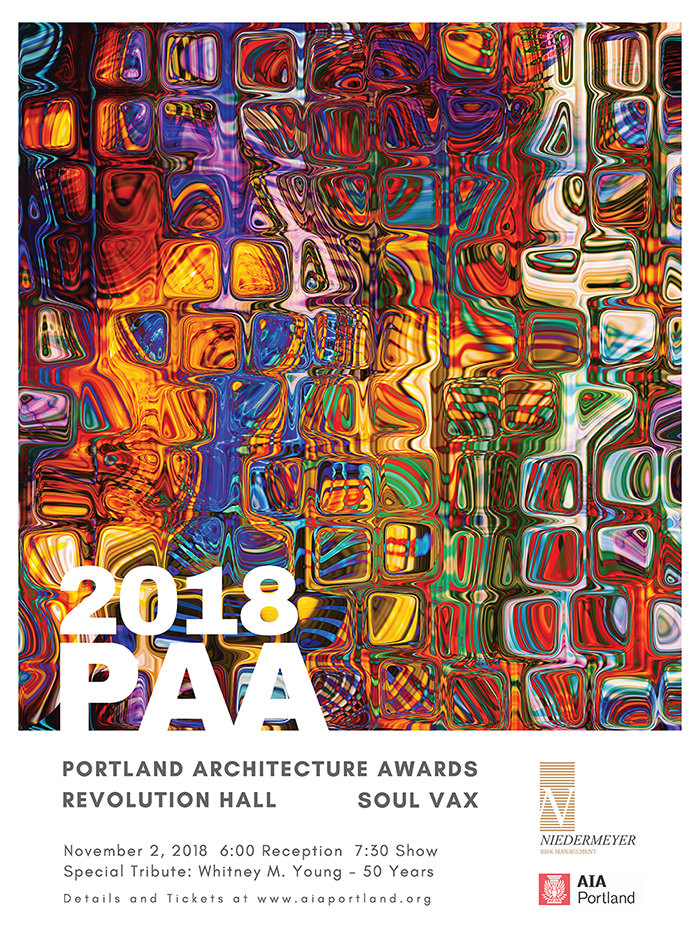 SUBMISSION DEADLINE: FRIDAY, SEPTEMBER 7, 5PM
EXTENSIONS AVAILABLE: Please purchase extensions through the ticket button above. One extension fee per project. Extended through Monday, 9/10 at 5PM.
Participation is open to AIA Portland member firms, individual members and associate members.
Here are the steps:
1. Purchase an entry for each project you plan to submit. You may purchase multiple entries. Please enter a project name for each entry.
2. Download the submission materials here. Start with the enclosed Entry Guidelines document.
3. Send completed entry via WeTransfer to adriennem@aiaportland.org by 5 pm, September 8 or purchase extention to submit on September 10.
Feel free to contact Adrienne Morris with any questions: adriennem@aiaportland.org, 503.223.8757.
Interested in sponsoring the 2018 PAA? Contact Colleen Bastendorff: colleenb@aiaportland.org, 503.223.8757.