Sales Have Ended
Registrations are closed
Please contact jane@bikepgh.org or 412-325-4334 if you would like to attempt to purchase a last-minute registration.
Sales Have Ended
Registrations are closed
Please contact jane@bikepgh.org or 412-325-4334 if you would like to attempt to purchase a last-minute registration.
Description
WMNBikePGH: A program for womxn, femmes, non-binary, and gender non-conforming people.
THIS YEAR'S EVENT IS SOLD OUT! Next-Day Confident City Cycling Class tickets still available.
Please reach out to jane@bikepgh.org or 412-325-4334 with any questions.
Join BikePGH and women from throughout the region at the 5th Annual Women & Biking Forum presented by Dollar Bank!
Scholarships and discount codes are available if the cost is prohibitive to you or if you are advertising to your group or club!
Please contact jane@bikepgh.org for group dicounts. Click here to request a scholarship.
---
Register today to participate in a great day of meeting other women who bike (or are bike-curious).
Whether you are interested in learning how to fix a flat, camp by bike, or become a stronger advocate for safe cycling, there will be a workshop for you!
In its fifth year, this forum will continue to inspire women on this transformative day.
The day will will begin and end with optional physical activities–first is yoga, and to culminate the even we'll have a celebratory bike ride.
See you there!
* Please note: Admission scholarships are available if the cost to attend is prohibitive. Please fill out this form, and Jane will follow up with you shortly. If you have any questions, please email Jane@bikepgh.org
---
About Ticket Types:
Registration: Includes all activities and lunch on Saturday April 7th
>>Registration + Membership<<: Includes all activities and lunch on Saturday April 7th. Also includes a discounted BikePGH Membership! BikePGH members provide a voice to advocacy efforts, making Pittsburgh's streets better for biking and walking. We need more women voices to be a part of this movement.
>>Registration + City Cycling Class Next-Day<<: Includes all activities and lunch on Saturday April 7th. Also secures your spot in the next-day, women-only, Confident City Cycling class on April 8th from 1pm - 4pm. This three hour class is taught by women and gives you on-bike pratice in operating your bike safely.
>>Next-Day Confident City Cycling Class ONLY

Saturday April 7th Schedule:
8:00am - Yoga *New this year!* with Yoga Roots on Location (optional)
9:00am - Check-in
9:30am - Keynote Speaker
10:45am - Session 1
11:45am - Session 2
12:30pm - Lunch + short films sponsored by ALCOSAN
1:45pm - Session 3
2:45pm - Celebratory Bike Ride (optional)


---

Keynote Speaker: Anna Schwinn
Anna Schwinn has worked in design engineering and media within the cycling industry for nearly a decade, but she has been a massive fan of bicycles for as long as she can remember.
Beginning in college, Anna wanted to share her love of cycling and bicycles with other people and realized that she could bring more people into the fold of the cycling community.
In 2013, she won the Outdoor Industry Women's Coalition's First Ascent Award for her work introducing inclusivity initiatives within Quality Bicycle Products. Anna is the Founder and former President of Koochella Racing, a women/trans/femme focused racing team and club out of Minneapolis, created with the purpose of growing and supporting the women's field in the local and national community.
Beyond that, Anna is Founder and President of Danger Diamond Racing, a club that took home "Best New Club" within USA Cycling for its work facilitating gender inclusivity within the domestic racing community through a network of US teams.
You may learn more about Anna by reading our Q&A. You won't want to miss her keynote!
---

Workshops:
Hands-on Fix-A-Flat
Fixing flat tires is always a pain in the butt…but it doesn't have to ruin your ride! Get hands-on experience repairing this common issue for more care-free cycling.
Hosted by:
Katie Blackburn, Women & Queer at Free Ride
Diagnosing problems with your bike
What's that squeak? That crunching sound? Why are my hands hurting so much? Get to know the parts of a bicycle and common problems from mechanics to comfort.
Hosted by:
Karen Brooks, bike geek & awesome person
Intro to Bike Racing Panel

Learn everything you need to know and ask questions from our team of experts! Learn more about bike racing including road racing, mountain biking, cyclocross, randonneuring, and triathlons. The panel will include Allegheny Cycling Association President Colleen Gryger, Western Pennsylvania Wheelmen Club President Monica VanDieren, and Flat Tire Race Team Member Elise Moore.
Hosted by:
Alexandria Shewczyk, Pittsburgh Triathlon Club President and BikePGH Communications & Marketing Manager
Intro to Camping by Bike
Thinking of going on an overnight adventure or biking the GAP? Let's review what to bring and how to prepare yourself and your bike for travel.
Hosted by:
Jane Runyan, BikePGH Membership & Outreach Director
Make your own trail snacks + cycling nutrition
Healthy trail snacks can be made right at home–save money and waste and know exactly what's in your food. We will also review basic nutritional tips for staying nourished while journeying.
Hosted by:
Christina Neumann, Apoidia Apiary + Dr. Carola van Eck, MD PhD, UPMC Sports Medicine
Activate your voice: writing your cycling story
From your instagram feed to open letters, your story helps inspire more womxn and femmes to overcome barriers and ride bikes. How can we effectively deliver messages to those around us to activate ourselves and activate others? Let's strategize and share!
Hosted by:
Dr. Carrie Tippen, Chatham University English Department + League of American Bicyclists Certified Instructor
---
What to bring: We suggest eating breakfast before you come and carrying any snacks you may need to keep you going, but lunch is included with your registration. A water bottle is a good thing to bring so you stay hydrated throughout the day. You will not need your bicycle unless you plan on doing the optional ride at the end of the forum (one hour, casual ride). And wear whatever you feel comfortable wearing!
---
Next-day Women's Confident City Cycling Class - 4/8
Location: Outside of the Ace Hotel

This is a special edition, women/femme/non-binary-only Confident City Cycling Class. City Cycling classes are intended for riders who know how to ride a bike, and are looking for instruction on how to operate it safely on city streets. They're structured to give participants education and experience navigating different traffic patterns, intersection layouts and types of bike infrastructure.
Healthy Ride bikes are available for this occasion, but you may also choose to bring your own bike.
This class will take place the day after the forum, Sunday April 8th, from 1pm - 4pm. Located outside of the Ace Hotel
---
Accessibility:
Entering the building: The wheelchair lift is on the side of the building and is self-operated and enters into the dining room. If you need assistance, please see someone at the hotel's front door. Elevators are located on every floor to travel up and downstairs.
Inside the building: Activities will take place on Floor 1 (Gym) and Floor 2 (Ballroom) with elevator accessibility. All bathrooms are located on the ground floor including the Family Restroom which is ADA accessible, gender neutral, and accessible by elevator. All floors are level for travel from room to room after arriving from the elevator. Seating will be a combination of table-rounds with folding chairs and theater-style seating with folding chairs.
ASL Interpretation: Please contact Bike Pittsburgh if you would like ASL interpretation services and we'd be happy to make arrangements for you. Contact: jane@bikepgh.org
Expected attendance: 100 people in the gym and ballroom with workshops approximately split 50/50.
Please take this Accessibility Survey if we can help address additional matters or provide you with more information.
Transportation:
Bike: Bike Parking is available next door at the East Liberty Carnegie Library. Spot the racks between the Library and The Ace Hotel. Be sure to securely lock your bike.
Bus: The following bus lines travel through East Liberty where the venue is located. Please plan your trip ahead using the Port Authority Schedules. 71A, 71B, 71C, 74, 75, 77, 82, 86, 87, 88, 89, P1, P10, P12, P16, P17, P2, P3, P67, P68, P69, P7, P71, P76, P78
Car: Paid Pittsburgh Parking Authority on-street and lot parking available in the area. The Go Mobile PGH app is helpful to keep your meter paid while inside.
---
Volunteer Opportunities
Event support is needed to keep things running smoothly. If you're interested in lending at hand at The Forum, please see this volutneer page for more information.
---
Contact Jane at jane@bikepgh.org or 412-325-4334 with any questions about the forum.
*Registration and participation in The Forum and affiliated activities indicates that BikePGH may use any photos, videos, or likeness captured by event photographers for any future marketing campaigns including but not limited to the Women & Biking Program. BikePGH will make photos available to participants to download for personal use upon request.
---
Bike Pittsburgh's WMNBikePGH porgram is made possible by our presenting sponsor: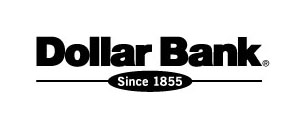 Thank you to our Luncheon sponsor ALCOSAN: