Description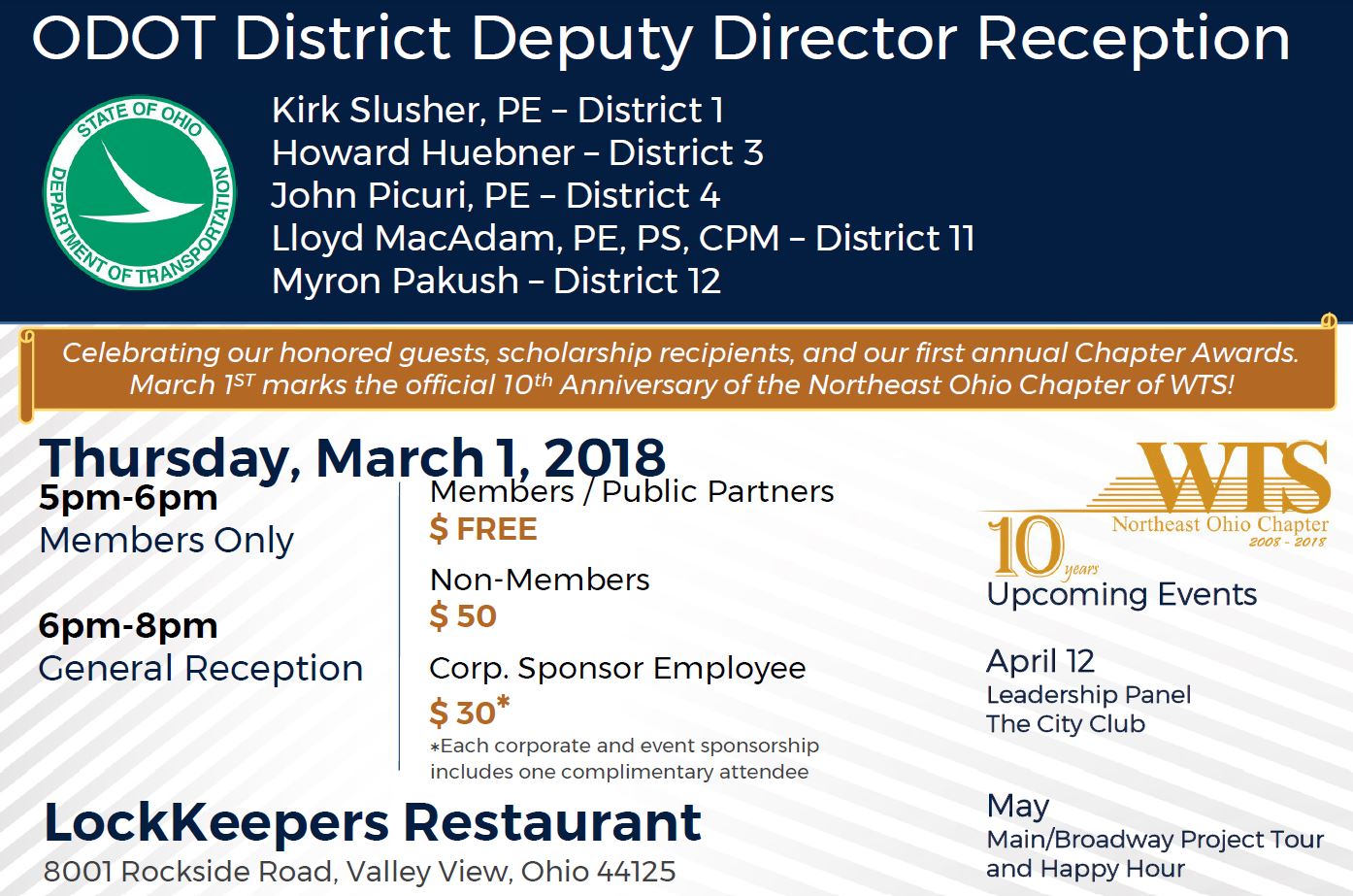 A big THANK YOU to our generous sponsors! Because of you, we are able to offer this popular event for free to our members and public partners.

Corporate Sponsors Include*: AECOM, HDR, Michael Baker International, TRC, ARCADIS, HNTB, Mannik & Smith Group, OR Colan, TranSystems, CHA, KS Associates, ms consultants, WSP, OHM Advisors, DLZ, CT Consultants, GPI, Environmental Design Group, and METCO.
Additional Event Sponsors Include*: CTL Engineering, HZW, SME, H.R. Gray, and Resource International.
Public Partners Include: Cleveland Airport System, City of Cleveland, Cuyahoga County, Cleveland Metroparks, NOACA, ODOT ,RTA and Ohio Turnpike and Infrastructure Commission.
*Each corporate and event sponsorship includes (1) complimentary attendee with access to the Members Only Reception. The free attendee should be registered via email to Rachael.Weiss@hdrinc.com.