Description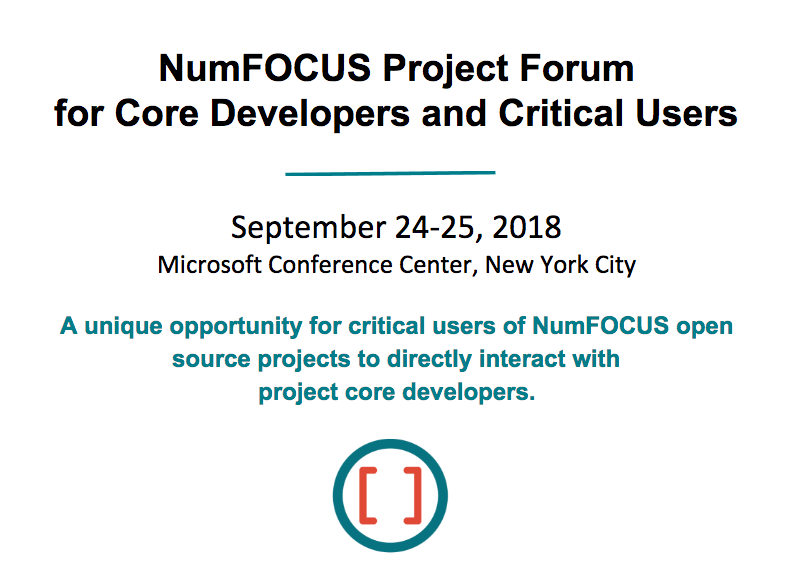 The Project Forum is an opportunity:
to connect to the core developers and technical leaders behind projects critical to your organization and to your work.

to understand and help guide projects in their long-term planning around growing and promoting the use of their tools in research and industry.

to communicate your needs directly to project leadership and to identify opportunities for collaboration that can help promote the use of our projects in your field.


NumFOCUS Awards Dinner, September 23
Please join us for the NumFOCUS Awards Dinner, September 23rd at 7:00pm at Carmine's Italian Restaurant on Times Square. This will be a business-casual gathering to honor a few outstanding individuals in our community, mingle with project leaders, thank our outgoing board members for their service, and welcome our new board members. (ticketed separately)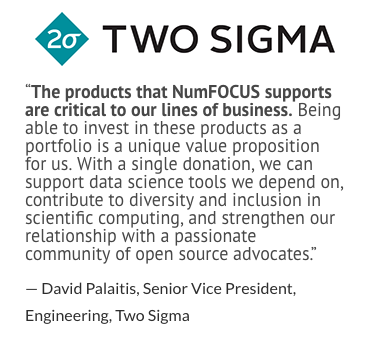 Questions regarding the summit can be sent to summit@numfocus.org