Description
Join HispanicPro for an intimate evening of business networking and discussion panel. Connect with established leaders & rising stars in Nonprofit and social responsibility. Don't miss out. Register today!
Career Success Means Making a Difference
Nonprofit (NPO) work is redefining what career success means. The nonprofit sector alone is now the third-largest segment of the U.S. workforce. Discussion panelists will be conversing on their experience navigating the NPO career path. In addition, how the organizations they represent identify community needs and how they produce innovative solutions to pressing social problems.
CLICK HERE TO READ FEATURE GUESTS BIOGRAPHIES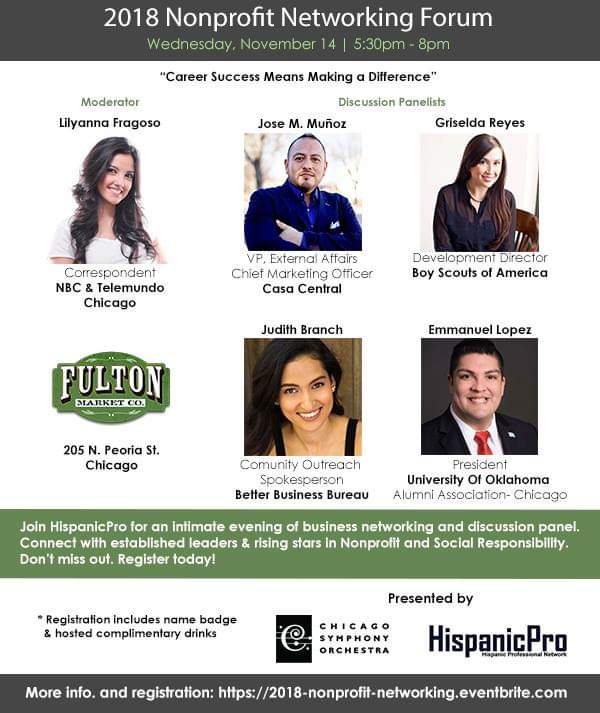 Past Nonprofit Forum Photos