2018 Niles Canyon Railway Parlor Car departing Sunol at 7:30 PM
Description
Private Car Seating in the Parlor Car on the Train of Lights.
2018 Ticket sales start: Saturday, October 13th, at 10:00 a.m.
for our Night Trains, departing from Sunol at 7:30 P.M.
(Were you looking for the 4:30pm Parlor Car departing from Niles?)

Consider Reserved Seating in the Dome Car or host a party in a Private Caboose!
The Train of Lights has been a long-standing tradition for many families for more than a decade. For the Train of Lights, our Dining Car, x-SP 10040, will be converted to a Parlor Car. This will be a Private Seating car, with snacks served in the car, by our car attendants. Only passengers with Parlor Car tickets can come in this car. (There will NOT be a dining service in the car during the Train of Lights.)

On these evening trains from Sunol, this ride is all about the lights! Enjoy the ride from some of the best seats on the train, in a car appointed with the original Cuban Mahogany interior. Built in 1928, and restored to it's service appearance on the long-distance trains on the San Joaquin Daylight in the 1950s.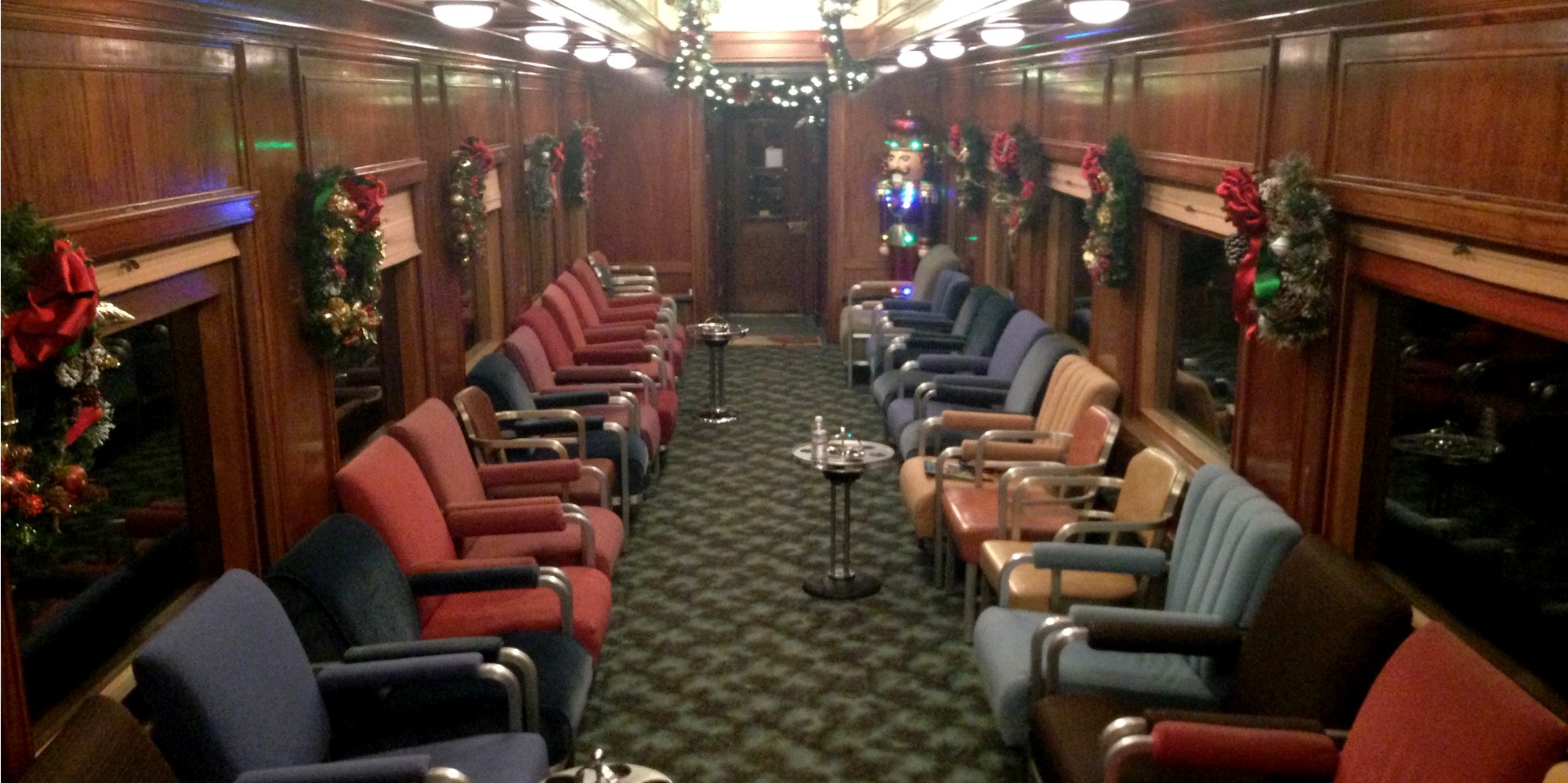 When you are ready, you can wander through the rest of the train. You get to experience the festive lighted decorations glowing inside and outside of our antique coaches while enjoying the holiday music and some refreshments. Our open cars offers a treat for the senses, with an unobstructed view of the skies, and the scents of the winter wilderness in the air, and the best views of the exterior lights as we move around curves.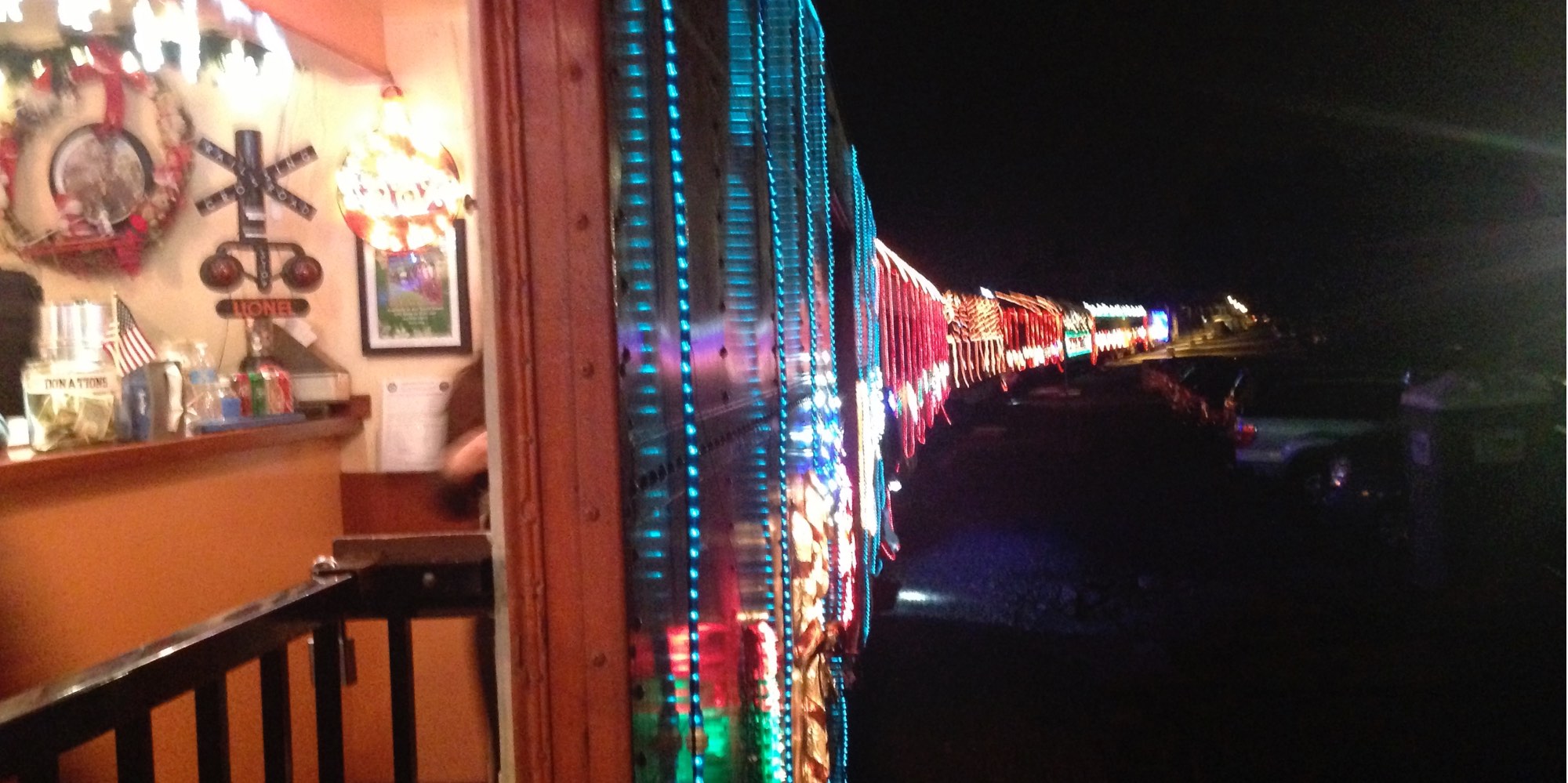 We sometimes have last-minute tickets available! Come to the station 20-30 minutes before the train and ask the station agent to add you to the waiting list for that day. We'll also tweet about day-of-train ticket availability, if you want to follow @toots4ncry.

Please Note: Eventbrite also charges a per-ticket fee, which is added to your order. The fee is listed next to the ticket price on the Registration Page where you select your tickets for the date(s) of your choice.
Please read our Frequently Asked Questions page, since we will have answers to questions that you may not have thought about yet. We will even have a gift shop on the train! :-)
If you have further questions, please contact our Chief Station Agent at station-agent@ncry.org or by calling 510-996-8420.

Photos: Dan Sarka, Zonker Harris Event hashtag: #ncrytol2018
Thank you for supporting our railway heritage museum.