Description
The mission of the Nevada Minority Health and Equity Coalition is to eliminate health disparities through research, education, advocacy, and access to health care services for minority populations. We invite you to join us at our 1st Annual Nevada Minority Health and Equity Coalition Impact Summit.
This year's Summit Registration in NOW CLOSED...and we are not able to accept Walk-up Registration.
PLEASE visit www.nmhec.org to Become a Member of the Coalition and receive Future Event Updates.
This Action Oriented Event is approved for 3 ACHE Face-to-Face continuing education units. Stakeholders, advocates, influencers and providers from profit or nonprofit sectors having a vested interest in the equitable provision of health-related resources should join us to:

Collaboratively develop priorities from cross-sections of the health care industry to impact the agenda for Nevada's upcoming 80th Legislative Session;

Learn techniques to enhance inclusion of underserved populations including persons with disabilities and LBGTQ communities;

Engage regional and federal level officials as they deliver the latest updates on public health policies.
Following a day of education and advocacy, enjoy a Reception where you will have an opportunity to network with leaders in the health care and service communities.



---
8:00am - 8:30am Registration
8:30am - 10:00am Panel 1: Fostering Inclusion on Disabilities (1.5 ACHE F2F credits) (Requires Payment for Pre-Summit Ticket)
10:15am-11:45am Panel 2: Equity of Care (1.5 ACHE F2F credits) (Requires Payment for Pre-Summit Ticket)
12:00pm- 1:30pm Keynote Luncheon -U.S. DHHS Assistant Secretary (FREE w/General Admission registration)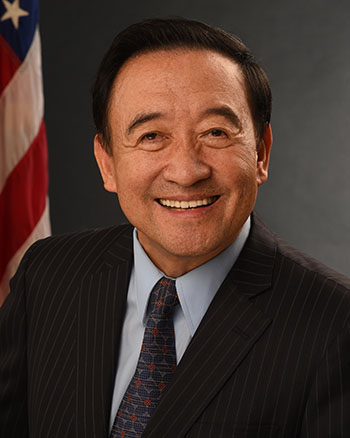 Matthew Y.C. Lin, MD
Deputy Assistant Secretary for Minority Health
U.S. Department of Health and Human Services
Legislative Panel
Nevada Assemblypersons and Senators invited
1:45pm-3:45pm Facilitated Workgroup (FREE w/General Admission registration)
Priorities Refined (from Multi-Sector, Statewide Listening Sessions) Into Briefing
3:45pm-4:00pm Wrap Up / Explanation of Next Steps / Closing Remarks
4:15pm-6:00pm Networking Reception - (FREE w/General Admission registration)