2018 Neurofibromatosis Family Symposium
Description
Please join us for the 2018 Neurofibromatosis Family Symposium. Learn about the latest research and clinical trials, connect with other families, share your experiences, ask questions, and meet the experts.
Doors open at 8am, feel free to join us any time from 8am to 9am to grab some breakfast and settle in before our first session!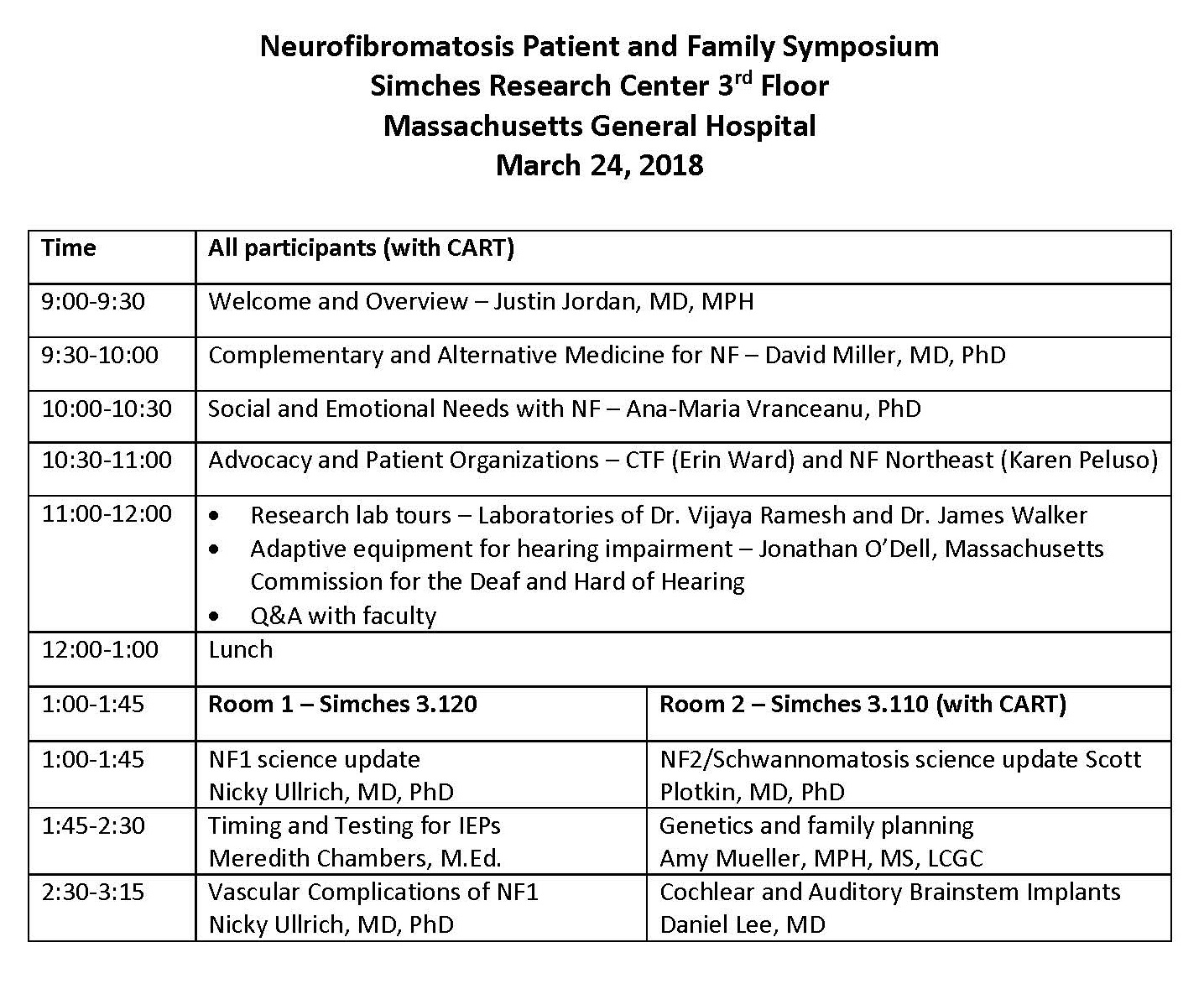 ---
Directions: Maps and directions can be printed from the Simches website: http://simches.mgh.harvard.edu/directions
Parking: Free valet services will be provided for all symposium attendees. Valet will take your car directly in front of the Simches Research Center (185 Cambridge Street, Boston MA, 02114). When driving, pull in to the Charles River Plaza shopping center lot as if you were a CVS or Whole Foods customer and take a ticket at the gate. Valet will pick up your car directly in front of the Simches Research Center entrance. When you check in inside we will give you a sticker to validate your parking.
Public Transportation: You can reach the Simches via
the subway by taking:
- The Red Line to the Charles/MGH stop
- The Blue Line to the Bowdoin stop
- The Green Line to the North Station stop
Accommodations: The Wyndham Beacon Hill—located at 5 Blossom Street in Boston, MA 02114—is connected to the Charles River Plaza and Simches. A block of rooms for Friday and Saturday night has been reserved at a special discounted rate to symposium attendees of $199/night plus tax. For reservations, please click HERE or call (877) 999 3223 and refer to the "Neurofibromatosis Family Symposium Room Block and/or ID #: 0323NBFSRB". All reservations must be in place no later than February 21, 2018.
Lunch: We will be providing boxed lunches. Please contact Raquel Thalheimer at rthalheimer@mgh.harvard.edu with any allergies or dietary restrictions.
Ticket Fees: Ticket fees for the symposium are meant to offset the cost of the room rental, food, parking, AV technology, and CART services (for individuals with hearing impairment). If the cost is prohibitive for any patient or family please contact Raquel Thalheimer at rthalheimer@mgh.harvard.edu.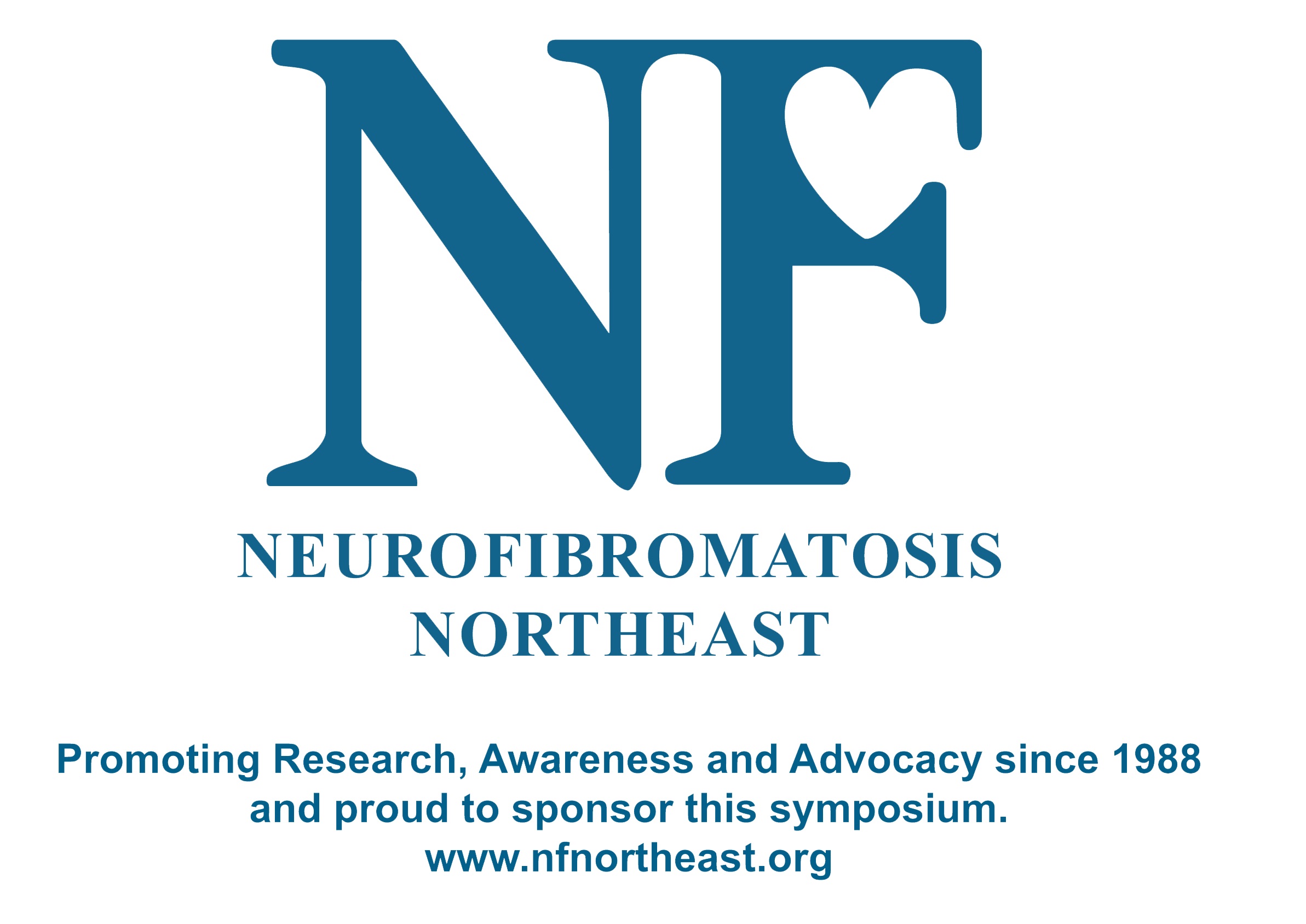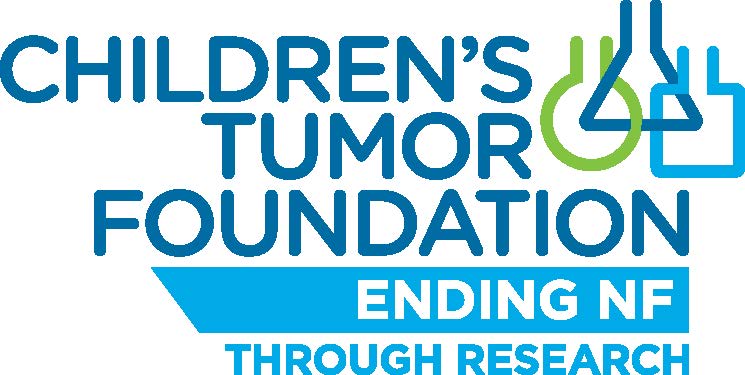 This event is sponsored by the Children's Tumor Foundation (CTF), a nonprofit organization dedicated to finding effective treatments and supporting the millions of people worldwide living with neurofibromatosis. For more information, please visit www.ctf.org.