2018 NCSSWA Fall Conference: Innovative Ways To Success Utilizing 21st Cent...
Description
North Carolina School Social Workers Association Fall Conference 2018
The North Carolina School Social Workers Association (NCSSWA) is pleased to announce the Fall Conference is scheduled for October 17th-19th, 2018 at the beautiful Embassy Suites, Centreport Drive, Greensboro, North Carolina. Use code " SSA" when registering for the hotel to get the discount rate of $139.00 a night. We have reserved a block of rooms until September 29th, 2018. Call 1-800-774-1500 or 1-336-668-4535 to make your reservation. Conference Early-Bird registration at the reduced price ends September 30th, 2018. Also, if your LEA needs to submit a Purchase Order before sending a check to be sure to mark "check" when registering in Eventbrite. Make checks out to NCSSWA and mail to P.O. Box 1855 Kinston, NC 28503.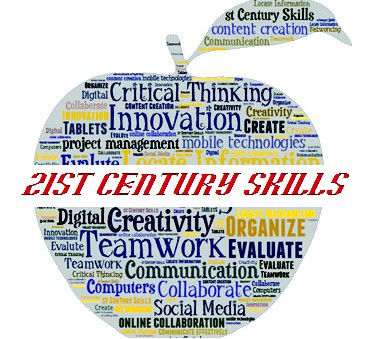 Our conference theme this year is "Innovative Ways to Success-Utilizing 21st Century Skills". At our conference, you will have the opportunity to learn and enhance skills and take back tools to meet the social/emotional and academic needs of your students and best supports for families. We have two dynamic speakers, Tara Brown- opening and Dr. Veronica Hardy-closing plus educational breakout sessions. See a listing of our topics following the At-A-Glance agenda.
2018 Fall Conference and Breakout Sessions At-A-Glance
Wednesday, October 17, 2018
10:30am – 4:30pm Registration and Information Center Open
11:00-5:00 Exhibits Open
11:30 am-2:00 pm Opening Session
2:10-4:30 Concurrent Session
Thursday, October 18, 2018
7:30am – 11:00am Registration and Information Center Open
7:30-5:00 pm Exhibits Open
8:30-9:30 Regional Meetings
9:30-11:30 Breakout sessions
9:30-11:30 Ethics Session part I
11:30am – 1:00pm Luncheon and North Carolina School Social Worker of the Year Presentations
1:15pm - 3:15pm Ethics Session part II
1:15pm - 4:45 Breakout Sessions
Friday, October 19, 2018
8:00– 10:00am Exhibits open
8:30-10:00 Business Meeting
10:15-12:00 Closing Session
Session Topics
Embracing the Power of Your Leadership Footprint
Integrating the Field Experience within the Schools as a Field Placement Site
Turning Strangers into Neighbors
Bullying
Making Them Visible: Identifying, Supporting, and Advocating for Children of Incarcerated and Returning Parents
Human Trafficking: How to Identify and Serve Victims and Survivors in Your School
Addressing Microaggressions in Schools: Promoting Awareness
Are You Adaptable and Askable? Staying Connected with Teens in the 21st Century
Supporting Students Experiencing Homelessness How YOU Can Make a Difference
Engaging African-American Children and Families: Black Girl Magic
NC Principals' Perceptions of the Roles of School Social Workers
Social work strategies for integrating social-emotional supports into high school college and career readiness programs.
Parent Involvement: 3.0 School Family Community
Ethics Alive! NASW Standardards for the Digital Age
Ethics of Self Care for School Social Workers
Trauma 101: Resilience: The Biology of Stress and Science of Hope
Grant writing 101: How to write grants to support your practice
Easier than DIY: Digital Tools to build Culture and Engage Stakeholders
21st Century School Social Workers: Empowered to Innovate