Description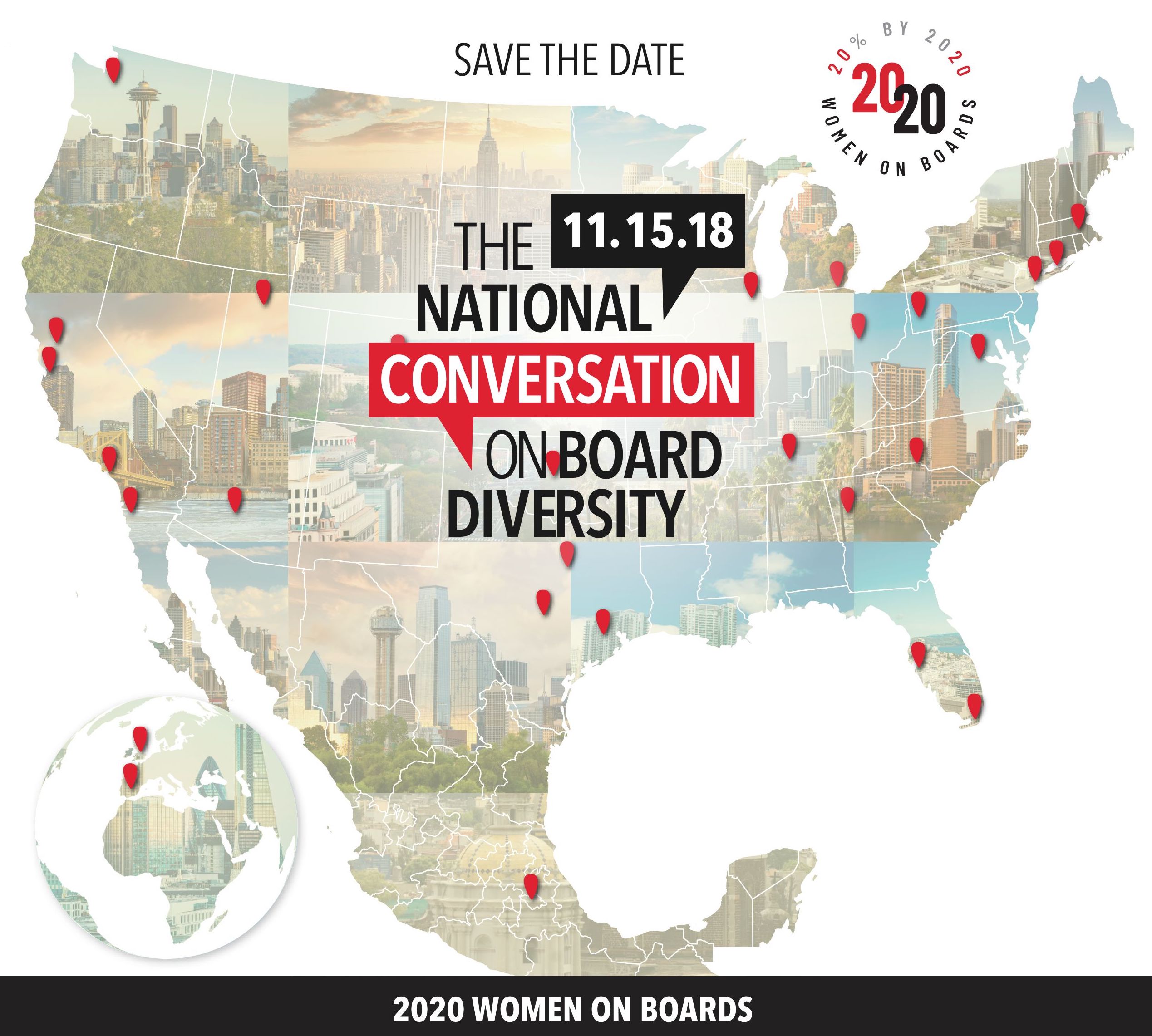 Get a seat at the table. Be part of the conversation.
---
This year's Strategic Question: How do we collaborate with and help corporations in our region increase women on their boards?


The Campaign
2020 Women on Boards is a national campaign to increase the percentage of women on U.S. company boards to 20% or greater by the year 2020.
Join the national conversation
"Collaborating with All Companies to Increase Women on Boards." Thousands of senior and rising star executives in over 30 cities across the United States and Europe will discuss this year's focus on engaging the entire ecosystem of influencers, including local CEOs, board members, and investors, for a dialogue on collective efforts to recruit, place and retain more women on Fortune 1000 corporate boards.
Corporate table sponsorships are also available at the Platinum ($10,000), Gold ($3,000), and Advocate ($1,500) levels.
Program
5:00pm - Cocktail reception
5:40pm - Co-Chair Welcome: Jennifer Winstel and Paula Kranz
5:45pm - Opening Remarks: Stephanie Sonnabend, Co-Founder 2020 Women on Boards.
5:55pm - Domtar speaks on diversity initiative
6:10 - Introduction of Panel, Anne McGeorge - Moderator Read Her Full Bio Here
6:15 -7:15pm - Panel Discussion :
- America's board rooms have a way to go on minority, women representation http://bizj.us/1pq3s7

7:15 - 7:30pm Closing and cocktail reception
Location: Carmel Country Club, 4735 Carmel Road, Charlotte, NC 28226

Click here for a map.
Thank you to our sponsors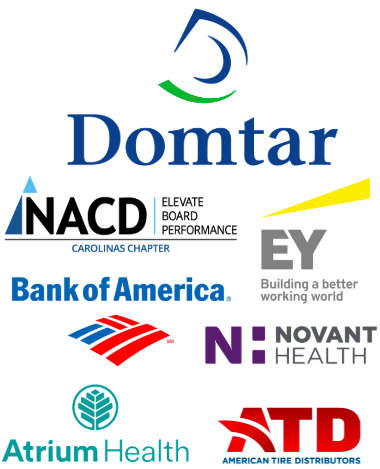 ---
For aditional sponsorship information contact Jennifer J. Winstel (Jennifer.winstel@ustrust.com) or Paula Broadwell (paula@thinkbroader.org)