2018 NASW-Alabama Chapter Annual Conference

Thursday, April 19, 2018 at 8:30 AM

-

Friday, April 20, 2018 at 5:00 PM (CDT)
Event Details

The 2018 NASW - Alabama Chapter Annual Conference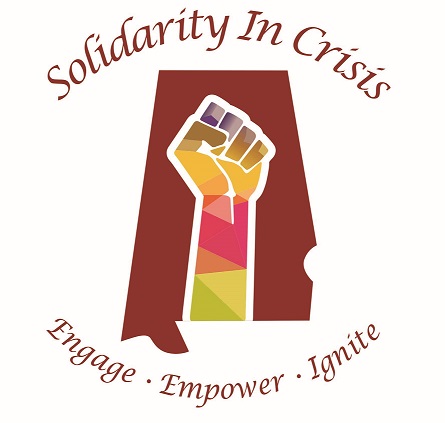 EVENT PROFILE:
At the 2018 NASW –Alabama Chapter Conference, Social Workers and like-minded professionals will come together in Montgomery Alabama for two full days of incomparable Professional Development, Networking and Continuing Education.  The National Association of Social Workers - Alabama Chapter has a longstanding history of supporting the advancement and development of social workers throughout the state of Alabama and the Southeast United States. This annual conference has become a significant gathering place for social work practitioners, academecians, students, like minded partners and leaders. The conference aims to build a stronger understanding of the impact that social work has on the individuals, families, groups and communities that they work with. Through the provision of unique and relevant training opportunities, attendees are always informed of industry best practice strategies for intervention and service delivery designed to aid them in their pursuit of effectiveness, efficiency, and equity.
This eclectic gathering offers unparalleled networking opportunities, cutting edge skill-building workshops and highly influential speakers. By collaborating with many prominent leaders in social work and related disciplinary areas, the NASW - Alabama Chapter Annual Conferrence has established a reputation for quality speakers and participants! This year's conference will not disappoint, with an impressive list of plenary session speakers and highly engaging and relevant break out sessions that are sure to enhance and further develop attendees both personally and professionally. (Check back regularly for updates to confirmed presenter information)
The greatest benefits of attending this conference comes from the relationships built between the individuals represented. Those in attendence are representative of local, state and federal levels of government service, nonprofit organizations, or in some instances even private industry - but all sharing a likeminded vision and mission to work in the best interest of the public good.  Further, they all understand and value the unique worth of social work professionals.
A highlight of this year's conference will be the ability to choose between several interesting "night out" options on the evening of April 19th. Whether you're an individual who enjoys an evening at the baseball field consuming varied delectible treats, or have an interest in self care and relaxation with friends, or your that college student that enjoys the intrigue of doing adventurous and fun things with the "gang" - we have something for you! Our hope is that you will utilize the time to reinforce your self reflective energy while engaging with others that share your interest.
Participants say this conference reinvigorates them to pursue their goals in public service. We have more in common than not - why not leverage your time at the NASW - Alabama Conference as a catalyst for your own reinvigoration? Better yet, why not strive to also become a motivator for someone else in attendance. The ultimate objective to be achieved to engage, empower, and ignite.
ATTIRE:
Appropriate attire throughout the conference is relaxed business professional.  After hour add ons events are flexible, and you can dress in leisure suited to the chosen event.
CONFERENCE ATTENDEES ARE TYPICALLY FROM:
Alabama
Mississippi
Florida
Georgia
Tennessee
Louisiana
---

CONFERENCE DETAILS
Theme: "Solidarity in Crisis: Engage, Empower, Ignite!"

Dates: April 19-20, 2018
Location: The Capital City Club, 201 Monroe Street - Suite 2100, Montgomery, AL 36104
Audience: Social Worker Practitioners, Academicians, Students, and like-minded Partners
CEUs: 12 Hours Continuing Eductation Credit (with up to three (3) hours available in Ethics)
PRESENTATION FORMATS:
General Plenary Sessions: Topic-focused sessions throughout the course of the two day conference
Breakout Sessions: 60 minute mini-sessions
Poster Presentations: Accepted posters will be displayed in the exhibit area throughout the conference. Poster presenters are encouraged to discuss their work with attendees at designated breaks. 
CONFERENCE SUB-THEMES:
Preparing Students for Professional Practice
Promoting Best Practice Approaches to Clinical and Direct Practice Interventions
Enhancing Ethical Responsibility and Committment to Social Equity and Justice
SESSIONS INCLUDED THIS YEAR :
Event

Speaker

 

 

Healthy Black Masculinity

Corey Ingram, LMSW

 

 

Working with Immigrants and Limited English Proficient Individuals

Melissa F. Murrell

 

 

Remembering Our Past and Confronting the Legacy of Racial and Economic Injustice

Kiara Boone

 

 

Invisible Wounds and Homelessness: Empowerment for Those Who Have Bourne the Battle

Stephanie Spann, Ph.D. Abd, LCSW

 

 

Painting Prisoners

Mary Elizabeth Steward, BSW Student

 

 

A Chance, A Charge, A Challenge: An Undergraduate Experience of Advocacy

Joshua Baker, BSW Student

 

 

Pathway to Social Advocacy

Brittany Sanders, BSW Student

 

 

"Holy Crossroads: The Intersection of Social Work and Faith"

Reverend Shane Isner

Ashley L. Cochran, LCSW

Ashley Edwards, LBSW

 

 

Preparing Children with ADHD & Executive Function Deficits EFD): Adulthood and Future Careers

Chris A. Ziegler Dendy, MS

 

 

Emerging in Alabama

Stacie Propst, Ph.D.

 

 

Competence: Military Social Work

Major Elisha N. Parkhill, BSC, LCSW, BCD

 

 

Igniting Your Best Self:

How to Accelerate Professional Growth

Kim G. Boswell, MSW

 

 

The Life of An Opiate Addict

*A Facilitated Panel Discussion

Panelist

Susan Staats Combs, M.Ed., LPC, NCC, MAC

Chief Deputy Kevin J. Murphy

Detective R.F. Hubbard

 

 

Private Practice 101

Marquita D.R. Thurman, LCSW

 

 

Through a Legal Lens:

Social Work in the Prevention of Domestic Violence and Elder Abuse

Valynda J. Williams, JD, LLM, LICSW-PIP

 

 

Finding Professional Resilience

During Difficult Times

Jason M. Newell, Ph.D., LICSW-PIP

 

 

Ethics and Risk Management:

The New Era of Social Work

Richard L. Jones, Ph.D.

 

 

Mentoring and Leadership

Lt Col Felicia L. Burks, USAF

 

 

Trust-Based Relational Intervention

Rochelle W. Murrell

 

 

Connecting the Dots:

Meeting the Basic Necessities of an Adolescent in Foster Care

Ebone Kimber, LMSW

 

 

Pathways of Innovation in Social Work –

A Facilitated Panel Discussion

Sinika Calloway, LMSW

Panelist

Dana Calhoun, LICSW-PIP

Sha'Ronda Green, Ph.D., LCSW

Jalonta Jackson, LMSW

Major Elisha N. Parkhill, BSC, LCSW, BCD

Valynda J. Williams, JD, LLM, LICSW-PIP

 

 

Bringing Justice Through Social Work

Christine A. Freeman

Rena Ross, LMSW

Aylia McKee

Ashley Nunn

 

 

Cultural Sensitivity During Crisis Care

Jalonta Jackson, LMSW

 

 

Visioneering 101

Lieutenant Colonial Felicia L. Burks
This is going to be an outstanding opportunity… 
Don't miss it – register today as seating is limited...
WHO SHOULD ATTEND?
Social Work Professionals
BSW, MSW, DSW - Social Work Students
Other Disciplinary Focused Students (ie:  Human Services, Rehabilitation, Counseling, etc.)
College and University Administrators and Faculty
Public Service, Nonprofit, and Private Sector Personnel
Like-minded Partners and organizational representatives
WHAT DOES MY REGISTRATION INCLUDE?
Conference Registration includes entry to the NASW –Alabama Annual Conference which will feature: Plenary and Mini-Breakout Sessions, Luncheons on both days of the conference, Exhibitors, all conference materials, and Refreshment Breaks.
---

The 2018 NASW-Alabama Chapter Conference is designed to feature exceptional speakers, all enthusiastic to share their knowledge, expertise and insight with focus on Solidarity in Crisis and the role that Social Work Professionals (and like-minded Allied Professionals) play in insuring that we are adequately prepared, motivated, and driven to impact positive change on behalf of those we serve, our communities, and the profession at large.  Prepare to be inspired and to accept the challenges they will charge you with, for it is only together with intentional purpose that we can effect positive systemic change.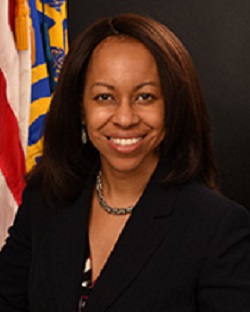 SHARON L. RICKS
REGIONAL HEALTH ADMINISTRATOR
REGION IV - HEALTH AND HUMAN SERVICES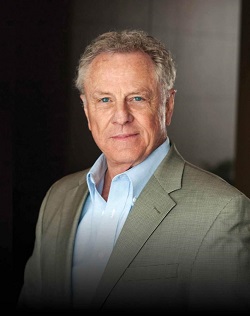 MORRIS SELIGMAN DEES, JR.
CO-FOUNDER AND CHIEF TRIAL COUNSEL
SOUTHERN POVERTY LAW CENTER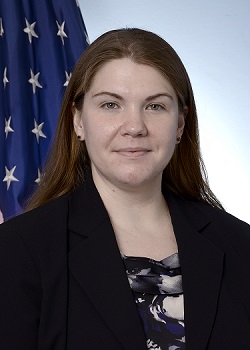 JENNIFER ANDRUS
INTELLIGENCE ANALYST
FEDERAL BUREAU OF INVESTIGATION (FBI)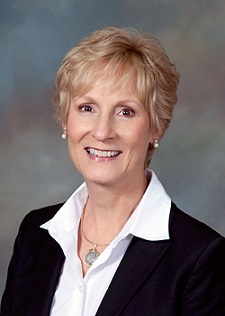 LYNN T. BESHEAR
COMMISSIONER
ALABAMA DEPARTMENT OF MENTAL HEALTH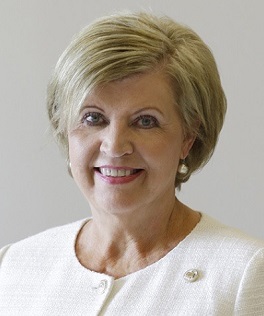 NANCY BUCKNER
COMMISSIONER
ALABAMA DEPARTMENT OF HUMAN RESOURCES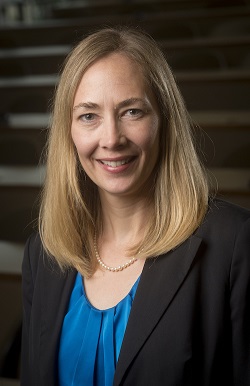 TINA KEMPIN REUTER
 DIRECTOR
UAB INSTITUTE FOR HUMAN RIGHTS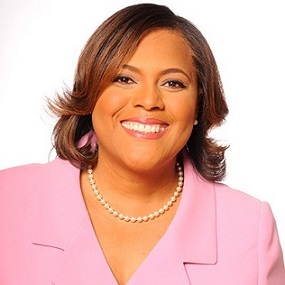 M. SEBRENA JACKSON
MSW PROGRAM DIRECTOR
UNIVERSITY OF ALABAMA 
** Don't Delay - Register TODAY!!!   We Look Forward To Greeting You...
And Remember - A Few More Confirmations Are Still Pending!!!
---

<p style="margin-bottom: 0.
When & Where

Capital City Club
201 Monroe Street
Suite 2100
Montgomery, AL 36104


Thursday, April 19, 2018 at 8:30 AM

-

Friday, April 20, 2018 at 5:00 PM (CDT)
Add to my calendar
Organizer
The Alabama Chapter is constituted to advance the purposes of the National Association of Social Workers in Alabama and to encourage and facilitate participation by all members.  It is a basic administrative unit of the National Association of Social Workers, Inc.  NASW works to enhance the professional growth and development of its members, to create and maintain professional standards, and to advance sound social policies.
The program of the Alabama Chapter shall be related to the basic goals of the National Association of Social Workers, Inc., taking into consideration the special needs and interests of the members within the Alabama Chapter.