Description
Event Overview
The annual NAA-MNMR women's clinic is back! Network For Advancing Athletes invites you to help us empower more women to take part in the inspirational Mike Nosco Memorial Ride. Each year we bring women of all ages and levels of experience together in an intimate and supportive format to engage with our mentors--impressively talented athletes who also happen to be kind, approachable, giving human beings.
Please join us for NAA-MNMR Ladies' Night, this year at Pedaler's Fork!
But I'm not at that level yet. < --- Did something like this just run through your mind?
We get this a lot. Here's the thing: We are here to meet you wherever you are in your cycling journey. Each of us began with ZERO experience, so we can honestly relate to where you are now, wherever that is! Have you just started cycling? Not sure about "clipless" pedals? Not ready to ride in a group yet? Unsure about wearing padded shorts? Or maybe you've been racing for five years? No matter your experience, we would love to help. Trust us, we've been there and can help you learn from our own mistakes and experiences!
Hear from our awesome NAA mentors: Janel Holcomb, Lauren Hall, Ayesha McGowan, Kathryn Bertine, Joy McCulloch and Amber Pierce will share some of their experiences, followed by an Ask Me Anything session, where you get to ask any questions you might have. Really. ANY questions. This clinic is for women only, and we genuinely welcome all levels of cycling experience (even ladies who have interest in riding, but NO experience yet).
Zero judgment. Just honest answers you can trust from women who've been there.
If you've done the MNMR before, you know what an incredible, affirming experience of community it is. If you haven't, we are here to help you tackle the challenge: from discussing strategy, to joining you on the ride as we all support this year's recipients. Registration for the NAA-MNMR Ladies' Night at Pedaler's Fork does not include registration for MNMR. Click here to register for MNMR. You are welcome to join us for Ladies' Night without doing the MNMR, but we hope you will consider joining us for the ride as well! (More details below.)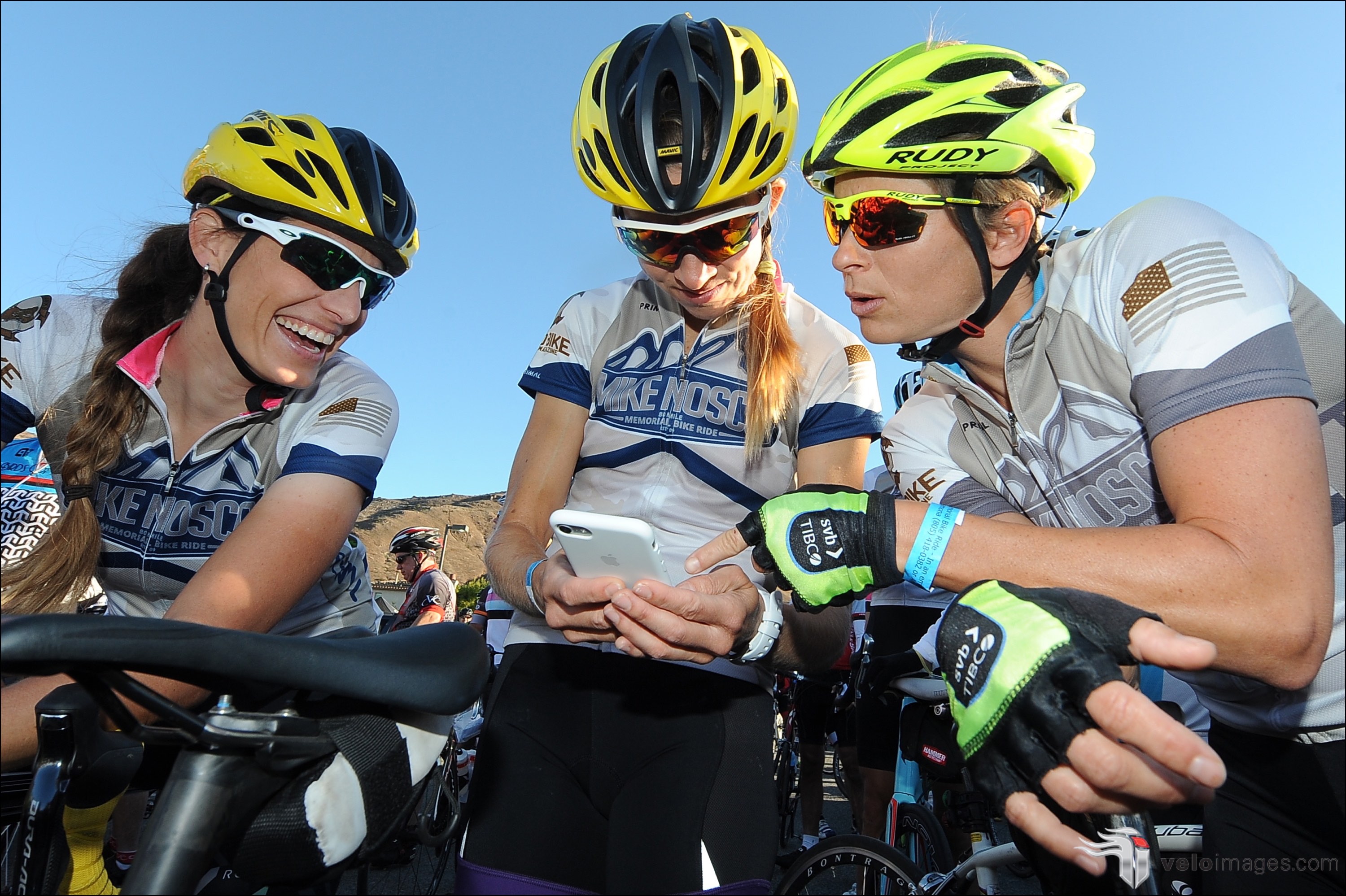 Registration and Donations
REGISTRATION IS FREE and includes entry to the clinic and a gift bag. We suggest a $25 donation, but you have the option of whether to donate and how much. We welcome day-of registration as well, but ask that you please register ahead of time to help us plan. (Plus we can only guarantee gift bags for those who register online.) Our mentors volunteer their time to make this clinic possible, and your donations are what help us cover the cost of travel to get them here. All donations will be processed by Network For Advancing Athletes, a registered non-profit organization under IRS tax code 501(c)(3) with tax ID 47-1463617. Raffle tickets will be available at the venue for tax-deductible donations of $5 each. NAA will donate net proceeds (total donations - travel costs) from Ladies' Night to the Michael P. Nosco Foundation.
NAA-MNMR Ladies' Night at Pedaler's Fork
5:45pm - Check-in, registration, mingling
6:00pm - Mentor presentations
6:45pm - Ask Me Anything
TBD - Raffle
7:30pm - Please help us clear the room promptly, so Pedaler's Fork can arrange the space for dinner seating.
7:30pm - NAA Mentors will stay after the clinic for dinner and drinks at Pedaler's Fork. Help us thank Pedaler's Fork for their support of our clinic and of the greater cycling community by staying to enjoy a meal or a drink with our mentors. Click here to make a reservation! We can't cover your dinner or drinks as part of the clinic, but we know you'll love all of the offerings at Pedaler's Fork!
Mike Nosco Memorial Ride
Saturday November 3rd
The purpose of the annual NAA-MNMR women's clinics has always been to empower more women to take on the challenge of the annual Mike Nosco Memorial Ride. MNMR supports local families and individuals facing life-threatening illness and is one of the most well-known and moving community rides in the country. The ride raises money for the Michael P. Nosco Foundation, which in turn provides financial relief to each year's recipient individuals and families. The courses (shorter courses and full course) are both beautiful and challenging, and the goal of our NAA-MNMR women's clinics is to support more women to accomplish this feat and in doing so, to help raise money for the Michael P. Nosco Foundation. For more information, click here.
Register for the Mike Nosco Memorial Ride