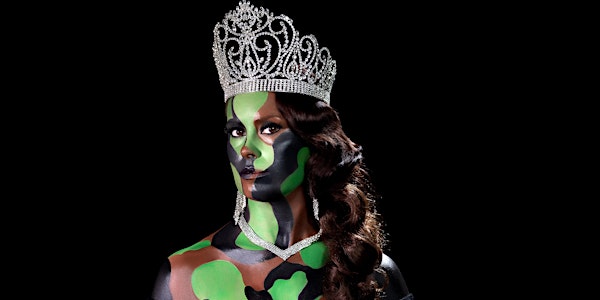 2018 Ms. Veteran America Competition
When and where
Location
Hollywood American Legion Post 43 2035 North Highland Avenue Los Angeles, CA 90068
Description
We would like to extend an opportunity for you to Honor and Support our Women Veterans at the 7th Annual Ms. Veteran America competition, celebrating "The Woman Beyond the Uniform." The beneficiary of the event is Final Salute, Inc., a 501(c)3 nonprofit providing safe and suitable housing to homeless women veterans and their children.
This event honors the service of the over 2 million women who have worn the U.S. Military Uniform and reminds us of the women who have made the ultimate sacrifice during their military service.
The 2018 Ms. Veteran America competition will be held on October 7, 2018 at the Hollywood American Legion in Los Angeles, CA. Previous competitions have been documented and attended by Local, National and International Media, Publications and Broadcasts. The 2015 Ms. Veteran America competition was also featured in the award winning documentary "Served Like a Girl", directed by Lysa Heslov.
Our Master of Ceremonies and Celebrity Co-Host is Actor Lamman Rucker, of the hit series "Greenleaf", on the Oprah Winfrey Network (OWN). Our Mistress of Ceremonies is Purple Heart Recipient, Combat Disabled Veteran, Glamputee and Comedian, Marissa Strock. Other special and celebrity guests include Catherine Bach (Daisy Duke/Dukes of Hazzard), Skye Marshall (Black Lightening/Grey's Anatomy), Gina Monreal (NCIS Co-Executive Producer), Dr. Jen Welter (the First Female NFL Coach) and performances by Cowboy Jax (Army Veteran/Singer) and Willa Amai (We Are Hear).

To date, Final Salute Inc. has supported over 5,000 Women Veterans and their children in over 30 states and territories, provided over 12,600 housing days and raised over 3 million dollars to support to Homeless Women Veterans and their children. Final Salute has received a host of recognitions for spearheading the national conversation on homelessness among women veterans and was recently featured in the May 2018 NCIS episode "One Step Forward".
There are an estimated 55,000 Homeless Women Veterans nationwide; over half are single mothers. Women Veterans are now the fastest growing segment of the homeless population. Women Veterans are also 3 times more likely to be homeless than their male counterparts.
Event attire is Black Tie or Military Dress. Doors open at 5pm.
Note: CHECKS ONLY AT THE DOOR
For sponsorship info, please contact leadership@finalsaluteinc.org