Description
The 2018 Montessori for Social Justice Conference, our fifth national gathering, "Reclaiming Montessori for Universal Liberation", will be hosted at St. Catherine University in St. Paul, MN.
Our conference is a space to come together to build community and work towards creating more equitable and liberatory schools. The conference includes a Montessorians of Color Pre-Conference Retreat, a full day De-centering Whiteness group, Friday Anti-Bias Anti-Racism trainings plus Open-Space and Maker sessions, Saturday workshops and Sunday MSJ organizational planning sessions. In particular, this year's conference includes more free time to encourage cross-school collaboration and group planning.
We are thrilled to announce that this year's keynote speakers are Roberto and Lorena Germán.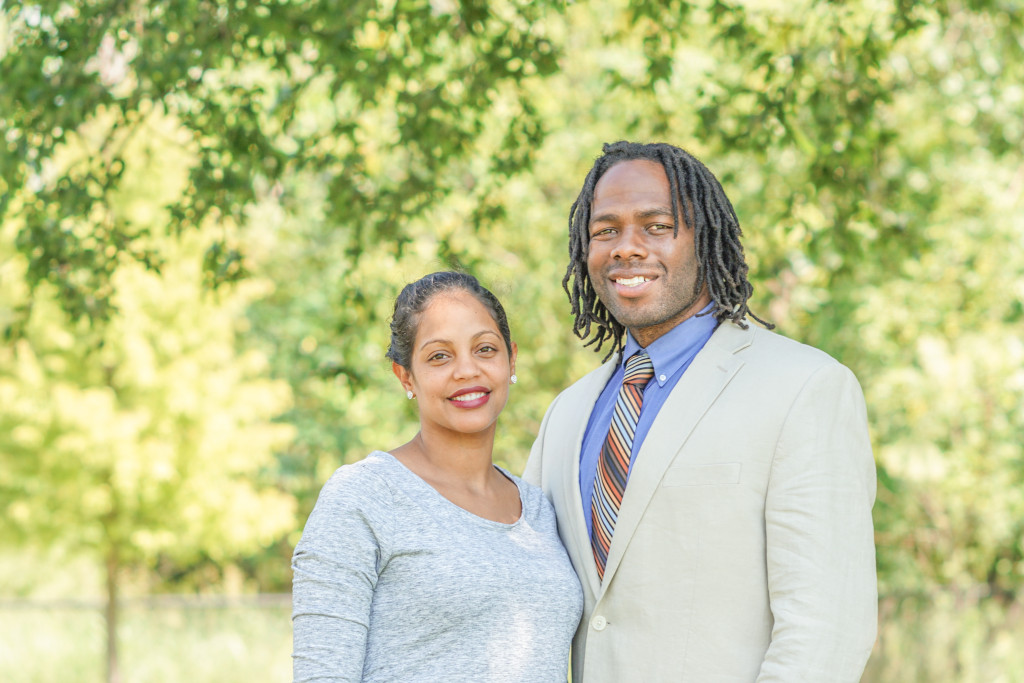 Lorena Germán
Lorena is an immigrant from Dominican Republic and raised in the U.S. She attended public schooling from first grade through high school. She earned her Bachelor's Degree in English Communication from Emmanuel College and her Master of Arts in English from Middlebury College's Bread Loaf School of English. She is an active member of the Bread Loaf Teacher Network and advocate for the practice of a culturally sustaining pedagogical approach in education. Lorena has been in the field of education, working in various settings, since 2001. Her extensive experience in a myriad of settings ranging from extra curricular youth work to community spaces to the traditional classroom, equips her to offer sound advice as to best teaching practices. Lorena has held educational leadership positions at the department level, school-wide level, and in the larger district level from designing curriculum to strategizing for improvement. Currently, she works at Headwaters School in Austin, TX.
Roberto Germán
Roberto Germán is a Dominican-American native of Lawrence, Massachusetts. He is a product of Lawrence Public Schools, Central Catholic High School and the Boys and Girls Club in Lawrence. He currently is supporting the opening of Magnolia Montessori For All, Austin's First Public Montessori School, serving as Director of Student Affairs and Services. Previously, he served as Assistant Principal at the Guilmette Middle School in Lawrence, MA. Prior to that he served as Director of Multicultural Affairs and Community Development for seven years at St. John's Preparatory School in Danvers, MA, where he led the school in fostering a culture that promoted social justice and equity. During his tenure at SJP, he was also a basketball coach and Spanish teacher. Mr. Germán is an alumnus of Andover Bread Loaf and an active member of the Bread Loaf Teacher Network. His role within ABL and with the BLTN is at the center of ABL's educational justice work within the public schools, youth and community organizations. When he was twenty years old, Roberto introduced and led a spoken word movement in the city of Lawrence that took the city by storm from 2001-2003. This movement became the beginning of a writing revolution that inspired young people in the city of Lawrence to find their voices through the arts, particularly spoken word poetry and rap. He accomplished this with his former performing arts group, the Soul Kaliber Movement and by his ability to collaborate with diverse organizations and individuals. His teaching experience includes serving as an English teacher at Lawrence High School and as a Spanish teacher at St. John's Preparatory School. He holds a Master's Degree from Boston College's Lynch School of Education in Educational Administration and a Bachelor of Arts, majoring in English, from Merrimack College.
---
CONFERENCE SCHEDULE
Thursday - June 28, 2018
09:00AM - 05:00PM: Montessorians of Color pre-conference retreat
09:00AM - 05:00PM: De-Centering Whiteness Group pre-conference retreat
Friday - June 29, 2018
08:00AM - 05:00PM: Registration Open
Anti-Racism trainings
06:00PM: Dinner offsite
Saturday - June 30, 2018
09:00AM - 09:00PM: MSJ Conference with workshop sessions and Open Space groups.
Sunday - July 1st, 2018
08:00AM - 09:00AM: Breakfast
09:00AM - 10:30AM: Open Space / Workshops
11:00AM - 12:00PM: Closing
Depart
---
FREQUENTLY ASKED QUESTIONS
1. Who is invited? Educators, parents, administrators, researchers, community members – anyone who cares about social justice issues in education.
2. I work at a private Montessori school. Can I come to this event? Absolutely! We are united by our common interest to bring Montessori to all students. Last year, a number of staff attended from private organizations.
3. Where should I stay? St, Catherine University is offering dorm accomodations for $40 a night! These accomodations include a private room, a shared bathroom and shared kitchenette. Find out more information here

MSJ has also reserved a block of rooms at the Holiday Inn St. Paul Downtown.
4. I am on a limited budget and don't know if I can attend. Are there options to support my attendance? The conference is one of the most affordable Montessori conferences in the country, and many of your meals will be covered during your stay! We are an all-volunteer grassroots group of educators and parents, and we strive to keep the cost of the conference as affordable as possible. We also fundraise to defray the costs of the Conference.
MSJ is also excited to offer a limited number of scholarships to Montessorians of the Global Majority seeking support for conference registration. You can find the link here.
5. How much does it cost to attend? We strive to make the conference as accessible as possible to everyone. The cost of this year's conference is $175 if you register before April 1st and $200 after that, which goes mostly to food costs, making it among the most affordable Montessori conferences.
6. How can I help? Spread the word – invite at least 5 colleagues to attend. And please consider making a donation to support 1) reduced fee registrations and 2) the Montessorians of the Global Majority/ Color scholarship fund.
7. Are you looking for sponsorship? Yes! Sponsoring to the MSJ Conference will help us offer reduced fee registrations to more attendees and put your business in front of 150 very active Montessori supporters. Your sponsorship will help make the conference more inclusive and welcoming for those most in need, and help build a stronger more diverse Montessori movement. Please contact katie@montessoriforsocialjustice.org for more information.