Description


An amazing night to honor and raise support for Maddie Davis!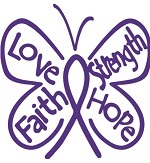 Event includes heavy hors d'oeuvres, open/donation bar, live music, silent and live auctions, raffles, and more!
T-shirt included with each ticket!
Early Bird Tickets: Purchase before May 15th for only $65 per person, or $120 per couple.
Ticket price goes up to $75 per person and $140 per couple on May 15!
21 & up only, please.
Limited tickets available, so get your ticket early!
About Maddie:
Maddie Davis is 9 years old, wears dresses, loves purple and is a SUPERHERO!
She brings joy to everyone and in an instant captures the hearts of all those around her. She looks right through and into our souls and gives us strength. She is kind and wise beyond her years. She is the sweetest, strongest, most innocent, funny, loving, and smart little girl. Madison Ann Davis is a WARRIOR!

At only 5 years old, Madison was diagnosed with Ependymoma (brain cancer). Her innocence ended while the fight for her life began. Since then, she has battled 9 brain tumors and 2 spinal tumors. She has endured 6 surgeries, 4 rounds of chemotherapy, and 110 radiation treatments. She spent 12 months on an immunotherapy drug clinical trial in Georgia with an additional 9 cycles of chemotherapy. Maddie also participated in a clinical trial of 8 cycles of a vaccine therapy in Chicago. She is currently on a new chemotherapy cycle fighting 6 brain tumors and 1 spinal tumor.

You can't even begin to imagine the heartache, pain, and struggle that she and her family go through every single day yet they do not, have not, and will not give up. This family is astounding and this little girl is unbelievably strong. She fights … day after day, tumor after tumor, treatment after treatment, and surgery after surgery.

Stand and fight with us!

Join TeamMaddie for this exciting event and help us raise $25,000 to help the Davis Family with Maddie's medical and travel expenses.

Questions?? Email TeamMaddie1@gmail.com