Description
Lucky Leprechaun Charm Time!
Party with Downtown Minneapolis Bars for St. Pat's Bar Crawl!
Message from our Co-Founder William Covering Upcoming St. Pats Bar Crawl: https://youtu.be/czhtDazbVbk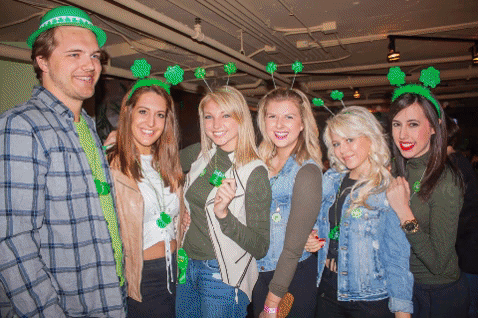 Check In Location: The Pourhouse (10 S 5th St #11) = 12PM-2PM - Check out who is signed up to go on Facebook!
The Pourhouse (10 S 5th St #11) - $3 well drinks/$3 Miller lite/ $5 Vodka Red Bull
Gay 90's (408 Hennepin Ave) - Specials ONLY - $3 Well Drinks/$3 Miller Lite/ $5 Vodka Red Bull
The Stadium (207 N Washington Ave) - Please see staff
Cowboy Jacks (126 N 5th St) - $5 gift card on normal priced items. $5 redbull/vodka $3 red bull, mick light, Jacks IPA`s, budlight, budweiser, 1/2 price apps 3pm-6pm.
Sneaky Petes (14 N 5th St) - $4 bushmills and red bush$3 domestic bottles and rails $5 crown apple $5 Guinness *SPECIALS ONLY*
The Office (307 N Washington Ave) - $3 Bushmills Irish whiskey shots *SPECIALS ONLY*
Jackson's Hole (106 N 3rd St) - $3 rails drink and coors tab
Maruso (715 Hennepin Ave) - $10 fish and chips, $10 Reuben(both specials come with fries), $5 green taps, $5 Jameson. Food Items (gift card)
***Bar Crawl Participants Receive Half Off Cover Skyway Theater (715 Hennepin Ave)
For Evening Show With Wristbands***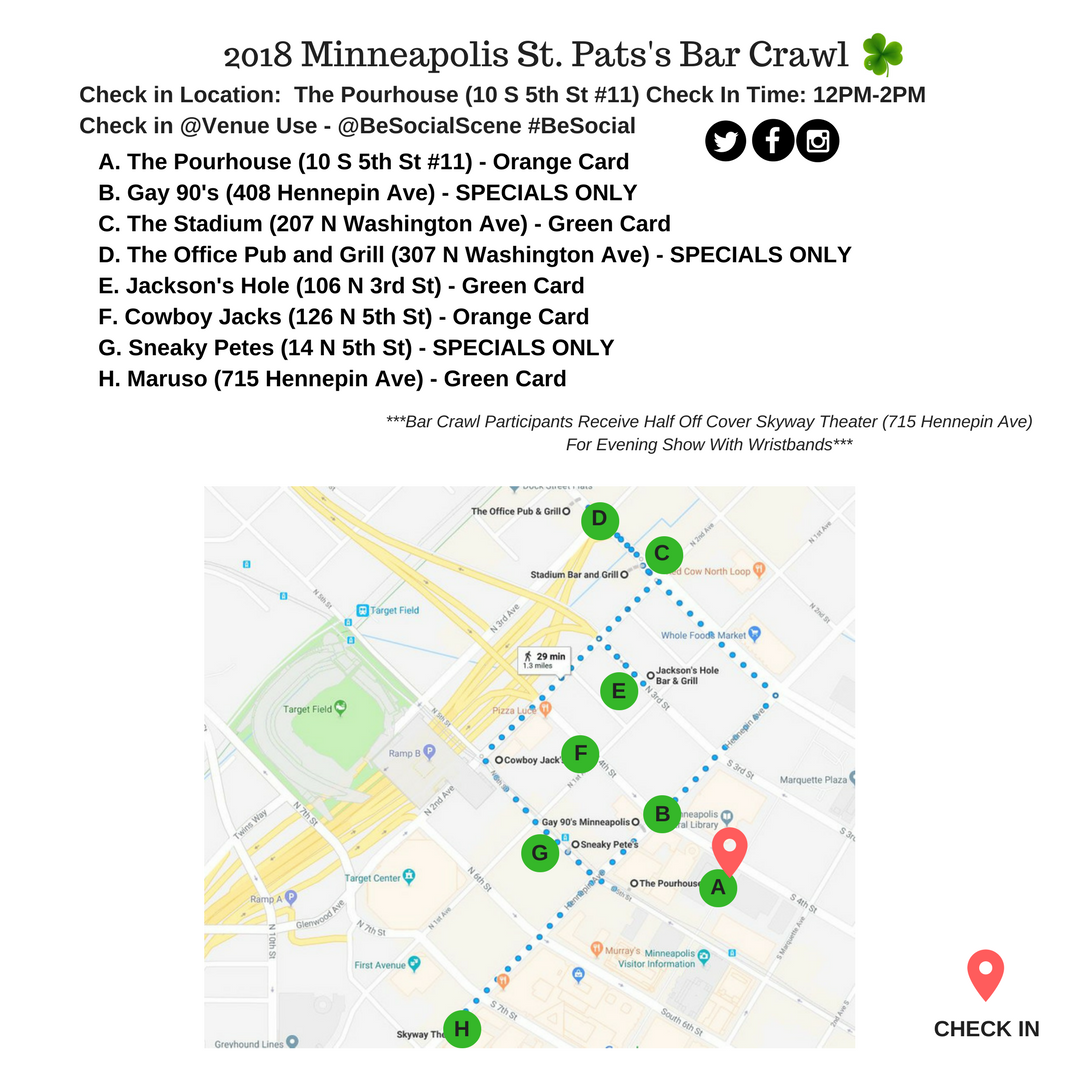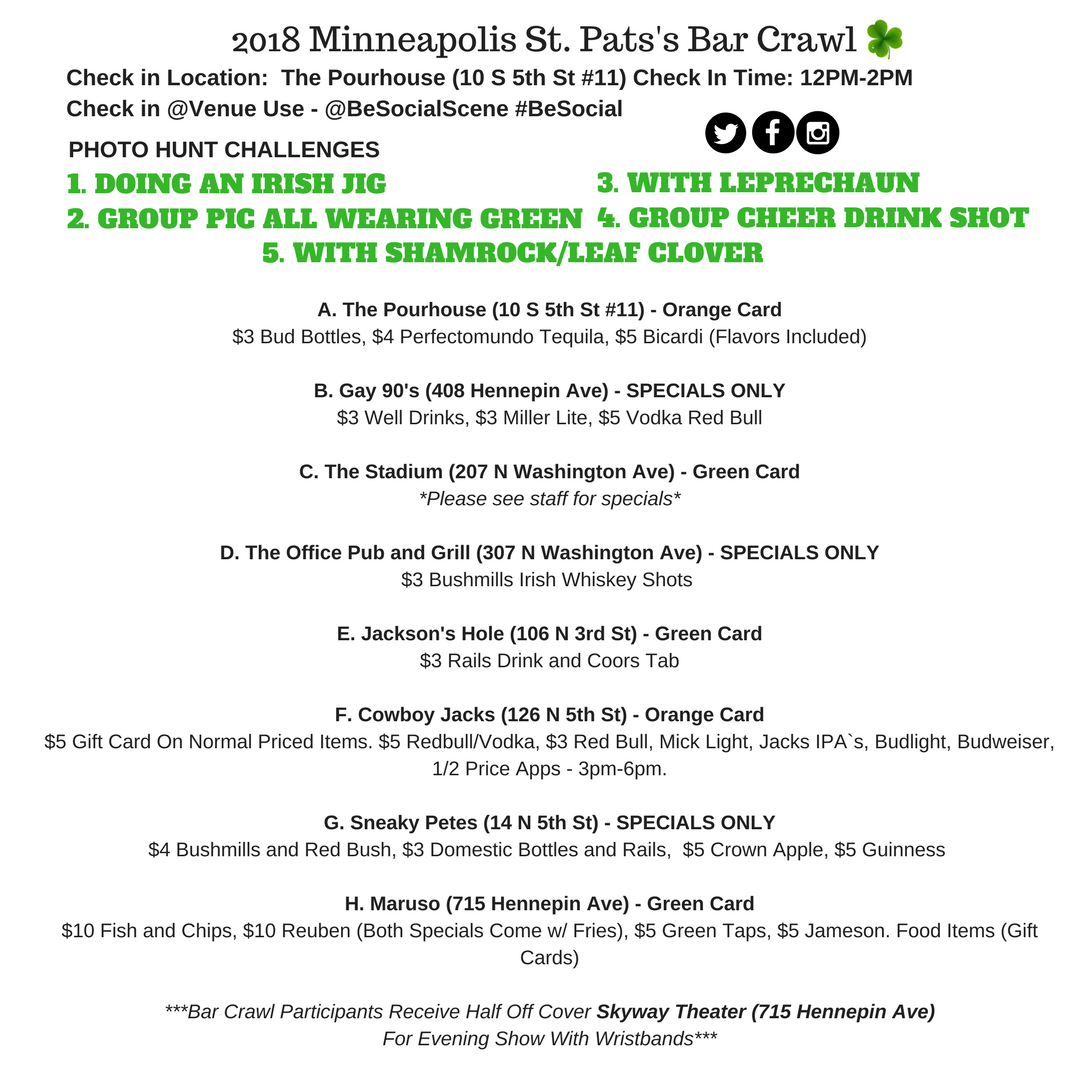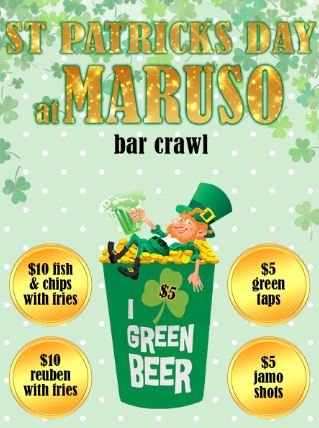 Package Includes *Additional Venues and Information will be added*:
(2) $5 Gift Cards (Food or Drink)

Drink Specials ($3, $4 & $5 Specials)

St. Pat's Shot Glass Medallion

No Cover (You may still have to wait in line)

Photo Hunt & Online Contest for Best Green Group Photos!

Registration 12pm-2pm (Please do not be late!)

First Time Lyft users, use code BeSocial for up to $5 in rides!

Have a large group or a ton of friends!?

https://www.eventbrite.com/affiliate-register?eid=41908931743&affid=194401219

Portion of proceeds benefits local charity
We stay compliant with all state liquor laws
Must be 21+ w/ State Issued ID
No Refunds
Be ready to party with a dynamic group of people of all ages, mostly 25-35 year old young professionals, though all are welcome!