Description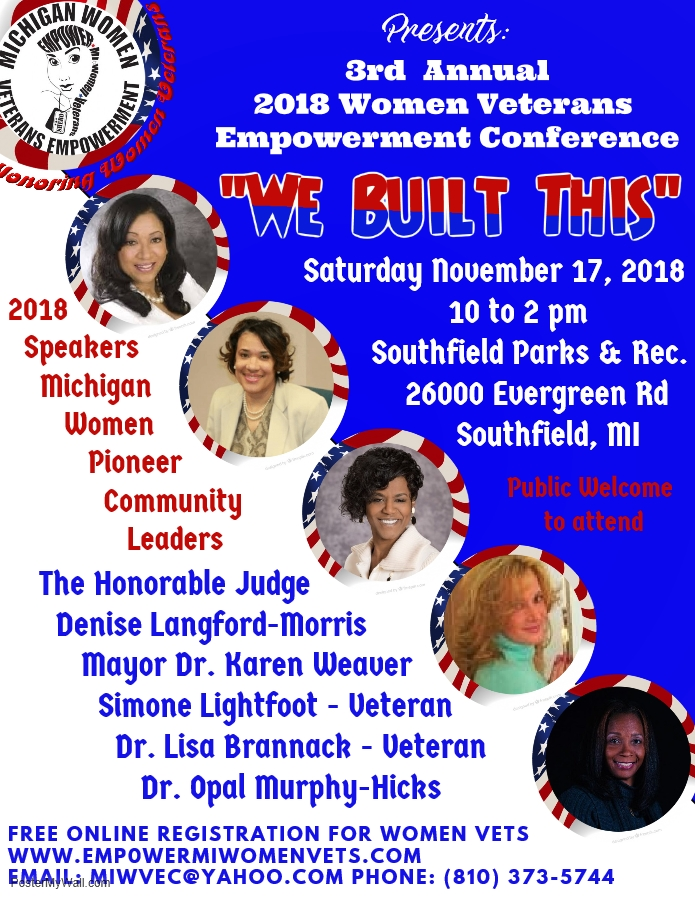 JOIN US!! For the 3rd Annual 2018 Michigan Women Veterans Empowerment Conference on Saturday November 17, 2018 10 to 2 pm at the Southfield Parks & Rec Center 26000 Evergreen Rd. Southfield, MI. This event is FREE to women veterans & women military service members, general public cost is $15 online $ 20 at the door, which includes continental breakfast, refreshments and lunch, seating is limited so register now!
Conference Theme: "We Built This"- The Voices of Michigan's Women Pioneering Community Leaders. Come out to honor women veterans for their service to our country and to be empowered and inspired by the following powerful women pioneer community leaders speakers.
Our dynamic 2018 Conference Speakers are Michigan Women Pioneer Community Leaders who will present topics on Veterans Entering Politics, Military Culture Awareness Training program, Women leading in Politics and Founding Women Business owners operational strategies.
A Special Thanks to the City of Southfield and their Southfield Vets Organizations for supporting MIWVE. Our New partnership will be officially announced at the conference, we have great plans ahead for women veterans in 2019!
MIWVE IS LAUCHING OUR NEW Program " Dirt Therapy" Veterans Agriculture & Agribusiness Youth & Adult Educational Bootcamp Series - Details to be released at the 3rd 2018 Conference!
Our Advisory Board President the phenomenal and Mistress of Ceremonies for the conference is the Honorable Judge Denise Langford-Morris, who was appointed to the Oakland County Circuit Court in August of 1992, elected in 1994, re-elected in 2000, 2006 and 2012 and continues to serve in that capacity. She is the first African American Circuit Court judge and dean of the bench. She earned a Juris Doctor Degree from the U of D Mercy School of Law, where she presently serves as a trustee.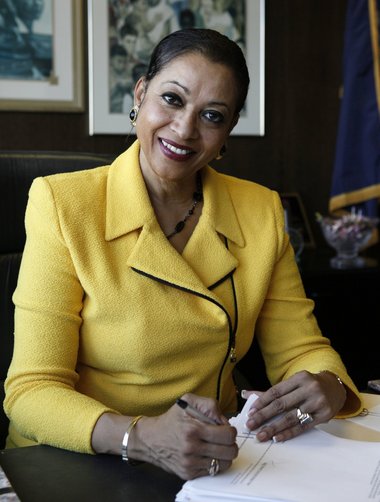 Our 2018 Conference Speakers:
Mayor Dr. Karen Weaver the first woman mayor of the city of Flint. She's an American politician, clinical psychologist, and small business owner. Dr. Weaver is a member of the Democratic Party, she is also a member of the United States Conference of Mayors and Governor Rick Snyder's Flint Water Interagency Coordinating Committee. She is the champion of the Flint Water Crisis, she has overseen the city's role in the recovery from the ongoing Flint Water Crisis.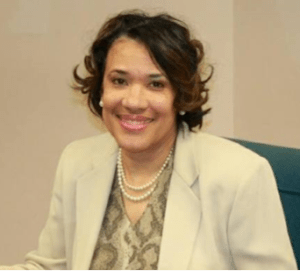 Simone Lightfoot - National Director of Urban Initiatives at the National Wildlife Federation. Simone is a Airforce woman veteran, that was nominated top 10 Airman out of Dover, AFB, she is highly regarded within seasoned public policy and political circles throughout the country. In the past 7 years she has served as an instructor and on the national board of directors for the Veterans Campaign (VC) out of Washington D.C training military personnell and veterans how to run for public office.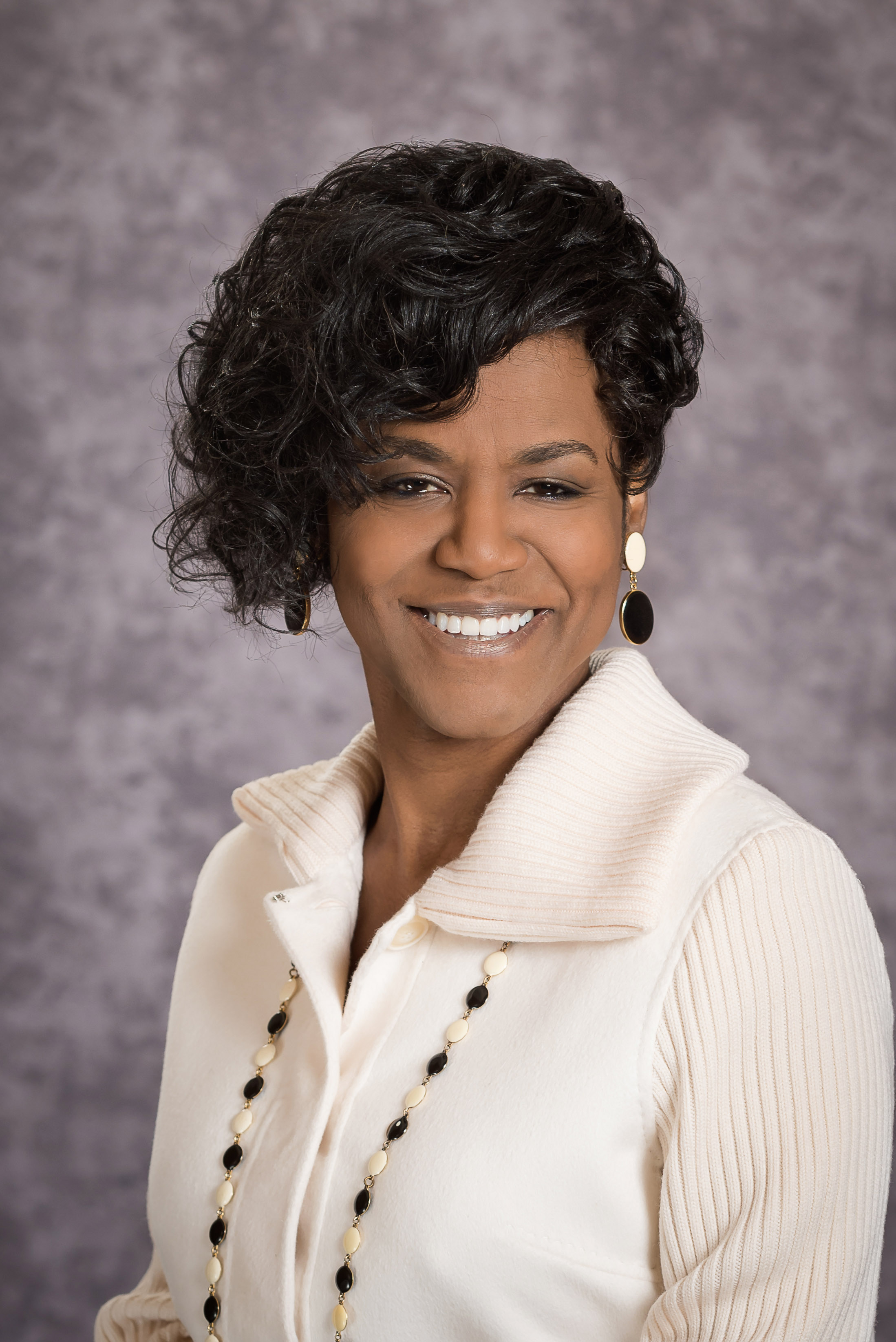 Dr. Lisa Brannack, DNP, FNP-BC, JD, MPH, MADR - Created a Military Culture Awareness program for VA health providers with one goal in mind: to increase awareness of Veteran culture by teaching Veteran Identity and Veteran Core Values. VA primary care providers must first understand Veterans as a 'group, to really engage the veteran patient. When primary care providers listen to, understand, and know their Veteran patients, this facilitates trust within the Veteran-patient health relationship. Only with Veteran trust comes meaningful communications and a rewarding healthcare relationship. Dr. Brannack has a passion to help her fellow Veterans receive the medical care they've earned through their military service. She'll present on "Understanding how Veteran identity and veteran core values impacts the veteran health experience"


Opal Murphy-Hicks, PHD in Psychology Founder/CEO of Murphys Education Center has a heart for serving people within the mental health community and his a minister in the Christian faith. Dr Opal has a PHD in Industrial Organization Psychology (I/O), M.S. degree in (I/O), B.S. in Development Psychology, a licensed social worker, cosmetologist instructor and is a certified Family Relations specialist .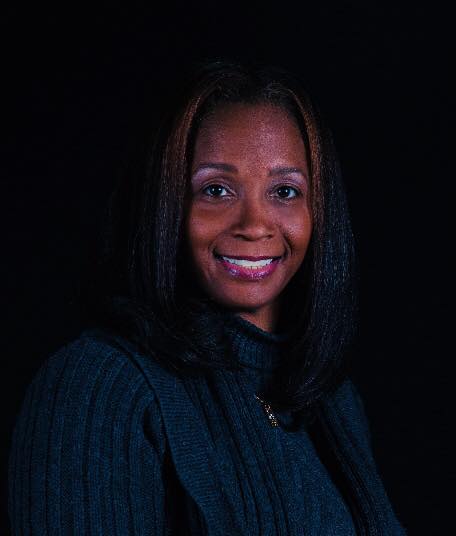 Congresswoman Brenda L. Lawrence has lived in Michigan's 14th Congressional District, which includes a portion of Detroit as well the City of Southfield and 16 other cities located in Oakland and Wayne counties, her entire life. She was elected to the U.S. House of Representatives in November of 2014. She was elected the Freshman Whip and appointed Senior Whip. She is a Ranking Member of the House Oversight and Government Reform Committee's Subcommittee on the Interior. She is also a member of the House Committee on Small Business and serves on the Subcommittee on Agriculture, Energy, and Trade and the Subcommittee on Contracting and Workforce.
The Congresswoman was instrumental in reviving the Congressional Former Mayors' Caucus and she is the co-chair and founder of the Congressional Skilled Workforce Caucus. Her other caucus memberships include the: Congressional Black Caucus; Congressional Progressive Caucus; Congressional Automotive Performance and Motorsports Caucus; Congressional Intelligent Transportation Systems Caucus; Congressional Library of Congress Caucus; Congressional Military Family Caucus; Congressional Military Sexual Assault Prevention Caucus; Congressional Youth Challenge Caucus; Congressional Work for Warriors Caucus; Friends of Job Corps Congressional Caucus; Full Employment Caucus; House Auto Caucus; House National Guard and Reserve Components Caucus; House National Service Caucus; House Small Brewers Caucus; and 1-69 Congressional Caucus.
Her prior political career is equally extensive, including her election as Mayor of the City of Southfield in November of 2001, when she became the first African American and the first woman to serve in that post. Prior to her 14 year tenure as Mayor, she served on the Southfield City Council, where she was elected President in 1999. She has also served on the Southfield Public School Board of Education in the capacity as Secretary, Vice President, and President.
MIWVE IS LAUCHING OUR NEW Program " Dirt Therapy" Veterans Agriculture & Agribusiness Youth & Adult Educational Bootcamp Series - Sgt Stephanie J Shannon created this program the details will be released at the 3rd 2018 Conference!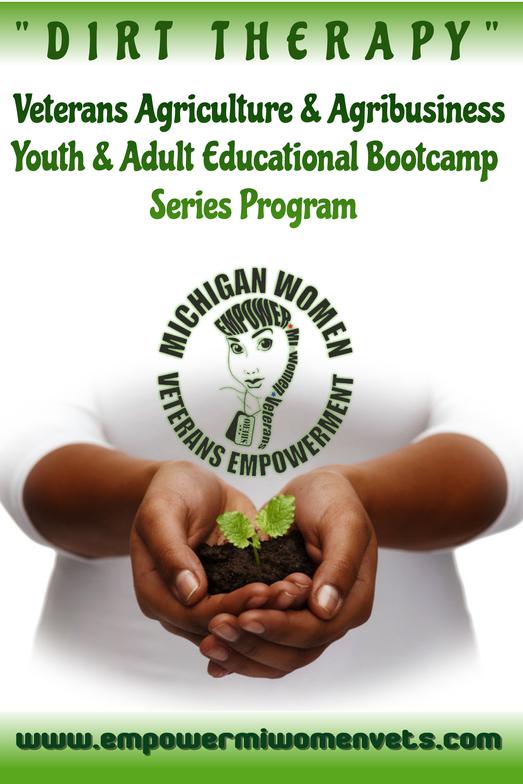 What empowers you, lets pass it on! www.empowermiwomenvets.com Email: MIWVEC@yahoo.com Phone (810) 373-5744