Description

Hitting the Mark: Tactical Precision for Generational Impact
Join us for the Men's Event of early 2018! Our guest speaker for this conference is Pastor Paul Miller of Cornerstone Community Church in Chariton, IA. The focus of this conference is how men can hit the mark as husbands, dads, leaders, and members of the community. Learn from the Old Testament book of Joshua what you must do to leave a godly legacy.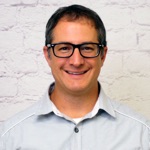 The event begins on Friday night with a Prime Rib Dinner and will conclude Saturday afternoon. It all takes place at First Family Church, and you get to sleep in your own bed at night!
Breakout Sessions:
Hitting the Mark in the Local Church: Steve Christiansen

Hitting the Mark in Raising Sons: Todd Stiles & Brett Stiles

Hitting the Mark in My Personal Life: Chris Eller

Hitting the Mark As A Husband: Ed Gregory

Hitting the Mark in the Fight of Your Life: Paul Johnston
Earlybird registration is just $25 (ends 1/15/2018; then $35) for two full days of biblical encouragement and fellowship. Don't miss this opportunity to start your 2018 on the right path.
Lots of door prizes, prime rib dinner, breakout sessions, and more!
Dads are encouraged to bring their sons, 6th grade and up.