Sales Have Ended
Registrations are closed
Thank you for your interest in registering for 2018 Media Day. Unfortunately, registration for this event is now closed.
Sales Have Ended
Registrations are closed
Thank you for your interest in registering for 2018 Media Day. Unfortunately, registration for this event is now closed.
Description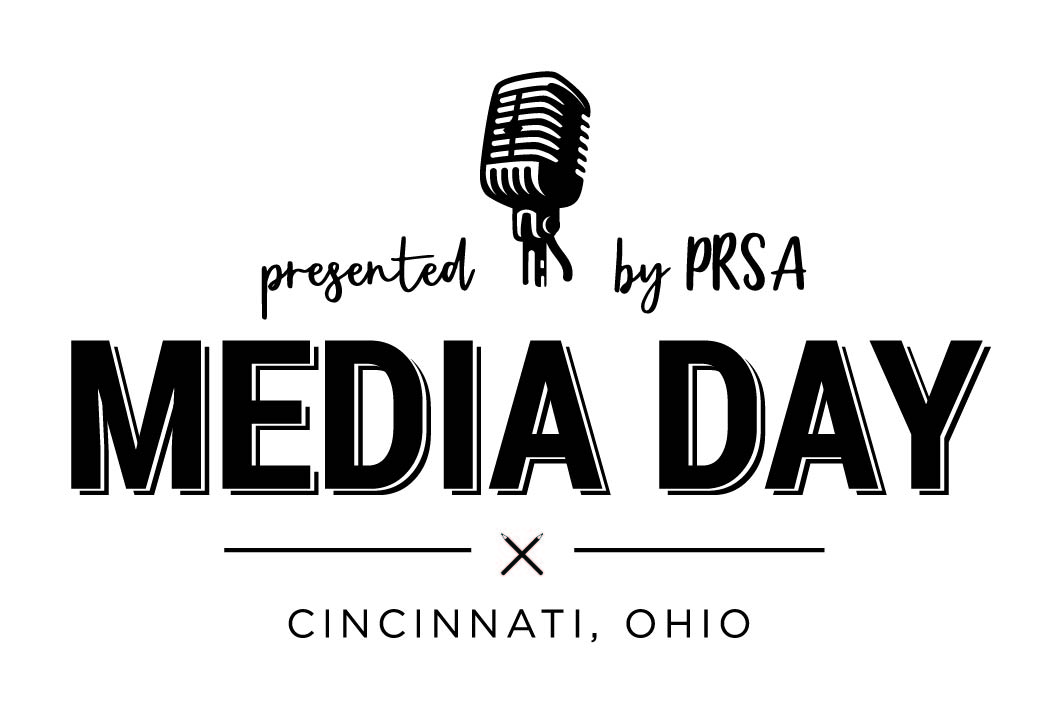 Join us on Thursday, October 18 for Cincinnati PRSA's 2018 Media Day. This year's event takes place downtown at The Center (formerly the Contemporary Arts Center), 115 E. 5th Street, Cincinnati.

Relationships, storytelling, thought leadership, creative collaborations and social media continue to be huge themes in the public relations industry and they're topics we'll tackle at this year's 2018 Media Day. Greater Cincinnati public relations, marketing, communications and social media professionals are invited for an interactive, day-long event to share best practices and forge strong relationships with one another and the journalists, bloggers and influencers who are telling today's top stories in television, print, radio and online.

Following Media Day, as always, there will be a Happy Hour, at Aster, 8 E. 4th Street, Cincinnati. Snacks and one drink ticket will be provided to all full day and happy hour only attendees.

Schedule of Events:

9:30 - 10:00 a.m.: Registration
10:00 - 10:05 a.m.: Welcome & Opening Remarks
10:05 - 10:50 a.m.: Panel Session 1
Local Media in the New Media Landscape
The local media landscape in Greater Cincinnati continues to change and adapt to today's consumers and their preferences. Learn what opportunities and challenges our local reporters are facing, both in the consumption and production of local news, so you can build and maintain strong relationships and bring relevant ideas to the plate. Panelists include:
Moderator: Lauren Doyle, APR, Vice-President,

Wordsworth Communications



Colin Mayfield, Anchor/Reporter, WLWT-TV

Jason Williams, Political Columnist, The Enquirer
Liz Engel, Freelancer and WCPO contributor
10:50 - 11:00 a.m.: Morning Break
11:00 - 11:45 a.m.: Panel Session 2
Influence the Influencers
Influencers have the power to affect our purchasing decisions and social media has given them the platform to scale their impact. Brands are actively seeking out these persuasive personalities, but quality influencer endorsements don't happen overnight. What should you be doing to build relationships and, on the flip side, how can you prevent forging a bad relationship? Panelists include:
Moderator: TBD
Nathan Engels, Digital Communications Manager, St. Elizabeth Healthcare and Blogger, WannaBite.com
Heather Johnson,

Influencer Director for MMI Agency and

Blogger, TheFoodHussy.com
Nedra McDaniel,

Photographer and Blogger, Adventure Mom

Bob Schwartz, Photographer and Blogger, The Ethos of Downtown
11:45 - 12:00 p.m.: Break; Lunch Buffet Opens
12:00 p.m. - 1:15 p.m.: Keynote & Lunch
What the Fox is Happening in Media Today?
Former journalist and 30-year leader of global corporate communications brands in the UK and United States, Paul Fox, reflects on today's media world and examines the role in now plays in all our lives. Is traditional media still valid? Is fake news new or just a convenient soundbite? Do we still need the Fourth Estate or do we all carry the individual power to change and influence society?

Paul Fox entered the world of Government public relations during the 1980s later joining a major UK airline as head of public relations and public affairs. He ran three successful public relations consultancies in Europe before moving to the United States of America in the 1990s to provide strategic communications counsel to many Fortune 500 companies.

He joined The Gillette Company in 2000 and was Director of Global External Relations for the company prior to its acquisition by Procter & Gamble in 2005. As P&G's Director of Corporate Communications, he oversaw external communications for P&G's global operations and led its corporate communications work. He was appointed P&G's Vice President of Strategic Initiatives in 2016.

An acknowledged expert in reputation management and crisis and issue management, he was awarded a Visiting Fellowship at the University of Oxford in England in 2015. He retired from P&G in 2017 and is now teaches at the University of Oxford, Xavier University and Northern Kentucky University.

He received an individual Sabre in 2013 for outstanding contributions to public relations and was named PR Week Global Top 50 Most Influential PR Professionals in 2015. He was the recipient of a commendation from both President George W. Bush and the US Chamber of Commerce for his leadership in the global fight against intellectual property theft.

Paul has held many external positions including the Board of the Boston Better Business Bureau, the National Association of Manufacturers' Public Affairs Steering Committee, Chairman Emeritus of the Washington-based Coalition Against Counterfeiting and Piracy, Chairman of the National Association of Manufacturers Working Group on Counterfeiting and the Cincinnati Police Advisory Board. He remains an active member of the Leadership Cincinnati Board and is a member of the Board of Advisors for a California software business.

With extensive experience across a wide range of industries and geographies, a deep rolodex of top-tier contacts and a charming British accent, this is sure to be an engaging and thought-provoking discussion.
1:15 - 1:30 p.m.: Afternoon Break 1
1:30 - 2:05 p.m.: Breakout Session 1
Choose one:
Tips for Protecting Your Organization's Reputation
Chris Cole, Director of Enterprise Communications and Customer Care at Sanitation District No. 1, and Chris Kemper, Director of External Communications for FirstGroup America, talk about how their organizations are staying on top of crisis communications strategies to ensure their audiences remain informed, engaged and up-to-date.

Diving Headfirst into a Creative Collaboration
Jennifer Tan, Public Relations Manager for the Newport Aquarium and Bo McMillan, Senior Marketing Consultant at Christ Hospital, will talk about a creative collaboration which earned both their organizations outstanding media coverage. How did two PR professionals from completely different industries work together to promote an event and both benefit big time?
2:05 - 2:15 p.m.: Afternoon Break 2
2:15 - 2:50 p.m.: Breakout Session 2
Choose one:
The Social Media Updates You Need to Know
Let's talk social media trends, changes, watch-outs and tips for how PR professionals can position their clients for success in this ever-changing platform with Matthew Dooley, Founder of Dooley Media and adjunct professor of social media at Xavier University.

How to Survive the Zombie Pitch Apocalypse
In a world of always-on communication, fake news and understaffed media outlets, a few off-the-mark pitches can take you and your brand from being a reporter's trusted source to being white noise or even worse. Join Kevin Dugan, a 25+ year communications veteran and founder of the award-winning Bad Pitch Blog, as he rages against some of the latest media relations issues and trends and details how to handle them.
2:50 p.m. - 3:00 p.m.: Afternoon Break 3
3:00 - 3:45 p.m.: Panel Session 3

The Role of National Media in a Brazen New World
What do national journalists think about the current state of the news media, its role in a democracy and the polarizing political climate we currently live in? When it comes to breaking through the avalanche of information available and reaching consumers, what types of stories are most relevant today? How can a brand earn national media coverage today?
Moderator: Kari Wethington, Director, External Communications, E.W. Scripps Company
Dan Sewell, Cincinnati Correspondent, The Associated Press
Geoff Williams, Freelance journalist and author, U.S. News & World Report, The Washington Post, Reuters.com, Forbes.com, CNNMoney.com, and many more
Jared Newman, Freelance journalist, Fast Company, PC World, TechHive, MacWorld
Ann Thompson, Journalist, National Public Radio, WVXU-AM
4:00 - 5:30 p.m.: Happy Hour at Aster, 8 E. 4th Street, Cincinnati

* Because of the nature of breaking news, please note that all media panelists for are subject to change without notice.

Ticket Sales
Early bird tiickets are available until Tuesday, September 18 at 5:00 p.m. - save $30.00 by purchasing tickets in advance. To learn more, visit http://www.cincinnatiprsa.org/media-day/. Please note that the refund deadline is October 10 at 5:00 p.m. - after this time, all ticket types will be non-refundable.

Additional Information
For additional informtion, see the FAQs below.

Event Sponsors
If you are interested in being a Media Day 2018 sponsor, please contact Barbara Grimsley, APR for information on packages and opportunities.

Thank you to our 2018 Media Day sponsors:

Panel Sponsors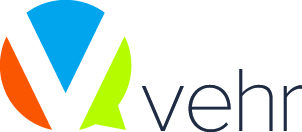 Design Sponsor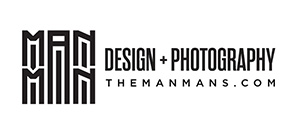 Photography Sponsor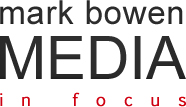 FAQs

I'd like to register for both a member and nonmember. Can I do that at the same time?

Yes, you can. When registering, just select the correct number for each ticket type you would like. Then, enter the information for each registrant in the appropriate place.
What is the refund policy?

If you need to cancel your reservation, please let us know by the reservation deadline, Wednesday, October 10 at 5:00 p.m. Any requests to refund tickets made until this time can be honored. However, we can not refund tickets after this time. Please see our detailed reservation policy for more details.

You can now cancel your reservation and request a refund online. Please see this page for full instructions on how to cancel your order and request a refund.
Is there parking at the event venue?

The closest parking garage to The Canter is the Fountain Square parking garage - we encourage those driving to the event to park there. However, there are several additional surface parking lots and garages available in the area. A comprehensive list of parking garages can be found at the following link.

Is the panelist list complete?

The Media Day committee has been working hard to secure a full slate of panelists. The panelists and speakers in the list above have been confirmed, but there are more to come. As more panelists are added, we will be updating the information to reflect who you can expect to see at each of the panels.

Is my registration transferrable?

You can change the information on your registration to another person through your order on Eventbrite, but only if it is for the same ticket type. For example, a nonmember changing the registration information to another nonmember, or a member to another member. You can do so even after the reservation deadline.

To see full instructions on how to update your information, please see this page.

To transfer to someone who needs a different registration type, you must cancel your reservation and re-register.

Can I pay at the event instead of when I register?

Per our Chapter bylaws, non-member reservations must be paid prior to the event. PRSA Cincinnati Chapter members only also have the option to pay at the event.

In order to take advantage of this option, register as you normally would. In the payment section of the register page, change the payment method to "pay at the door" or "pay by check". The fields to enter card information will disappear, and you will be able to continue your registration. Please follow the instructions to complete your registration, and click the button to confirm.

For payments made by members at the event, we accept check, cash or credit card (Visa, MasterCard, American Express or Discover). If you require an invoice, please use the email confirmation that is sent to you - you may also email cincyprsa@gmail.com, and we can provide an invoice for you.

Please also note, all registrations, including those to be paid at the event, are subject to our reservation and refund policy. Any member not paying in advance who no shows or cancels after the reservation deadline will still be responsible for payment of their ticket.
I have dietary restrictions. Will lunch include options that meet my needs?

As part of the registration process, you will be required to tell us whether you would like a regular meal, which may include meat options, a "Chef's choice vegetarian" option, or have other dietary restrictions. By selecting the appropriate option, we will ensure there is plenty of food to meet those requirements.

If you select the other dietary restrictions option, you will be able to put in your specific instuctions, and we will work with our caterers to do our best to provide an option that meets your need. Those selecting this option can expect to hear from an event organizer to confirm specific arrnagements. If you'd prefer to reach out about this prior to registering, please use the "contact the organizer" button to the right of this page, or email cincyprsa@gmail.com.

I am unable to select my preferred breakout session choice when I register online - why is this?

Due to the size of the rooms in which the panels are being held, there are capacity restrictions on each breakout session. These sessions are selected as part of registration, on a first-come, first-served basis. Registering early will increase the chances that you will be able to select your prefered choices for each breakout session, so we encourage you to register as early as possible.

Can I change my breakout session choices?

After registration, you are able to change your breakout session choices if you signed up through an Eventbrite account. To do so, login to your eventbrite account, and hover your mouse over the account tab on the top right of the page, and a dropdown menu should appear. Click tickets (the first item on the menu), and then click 2017 Media Day under upcoming events.

On the page that displays, you'll see your order, as well as the ticket type you selected, with a blue "edit" link on the right. Click on that link, then scroll down to the breakout session selection you want to change, and change your answer. Then scroll to the bottom of the page, and click save.

Please note there are capacity restrictions on each breakout session, and choices that are no longer available will be greyed out and unavailable to select.

If you did not sign up with an eventbrite account, and want to change your breakout session, please email cincyprsa@gmail.com, and include your information, as well as the breakout session you would like to change, and we will do our best to accomodate your request.

I want to attend only some parts of Media Day, but not others. Is there a way to register for individual sessions?

Unfortunately, we do not offer registrations for specific sessions, only for all of Media Day. We also have Happy Hour only tickets. For any morning or afternoon session, you'll need to purchase a full day ticket.
Does my registration fee include access to the Happy Hour?

All registration types gives you access to the Happy Hour. In fact, during the registration process, you'll be asked if you are planning on attending the Happy Hour so we can have an idea of how many people to expect.

If I purchase an early bird ticket, or am a student and purchase a student ticket, do I get the same benefits as a full day ticket?

Yes. The only difference between a regular price, full-day ticket and an early bird or student ticket is the price - you get access to the all of the same sessions. We simply provide a discount off the full price if you register further in advance for an early bird ticket, or for being a a student.

Do I need to bring a copy of my email confirmation or a ticket?

If you received a confirmation email after registering, it means we have you in our system as registered for the event. You do not need to bring a copy of the confirmation email or a ticket.
Where can I contact the organizer with any questions?

If you have any questions about the event, please email cincyprsa@gmail.com