Location
Gaylord Opryland Resort & Convention Center
2800 Opryland Drive
Nashville, TN 37214
Description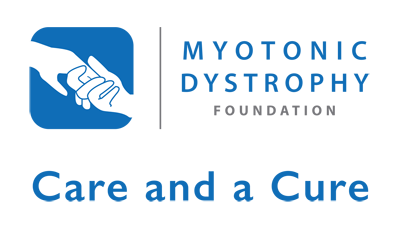 The Myotonic Dystrophy Foundation (MDF) is pleased to announce the 2018 MDF Annual Conference, taking place Friday, September 14 and Saturday, September 15, 2018, at the Gaylord Opryland Resort & Convention Center in Nashville, TN. This year's conference program will include a host of sessions exploring research, drug development and disease symptom management, and provide formal and informal community networking opportunities.
An all-day Friday Professionals Track for industry and academia will provide closed sessions on a variety of current research topics, a Drug Development Roundtable, and more.
Join us at the Gaylord Opryland Resort and Convention Center by the beautiful Cumberland River for this outstanding DM event.
---
REGISTRATION FEE & TICKETS
The 2018 registration fee provides community member entrance to all 2018 MDF Annual Conference events, including general and breakout sessions, an evening social reception, meals and other special events. The professional registration fee provides entrance for DM professionals only to the Friday professional track, as well as the community events listed above.
The following receptions and meals are included in the registration fee:
Friday First Timers' Tea
Friday Opening Reception
Saturday Breakfast
Saturday Lunch
Saturday Closing Dinner Party
Registering for the conference does not reserve your hotel room, and spaces at the hotel are expected to fill up quickly. Please contact the hotel directly to book your room. See below for more lodging details.
Financial support programs from the Cohen Family Trust, AHLife, and the Promise to Kate Foundation for the 2018 MDF Annual Conference have been completely filled.


---
PROGRAMS
2018 MDF Annual Conference attendees will:
Learn daily living and disease management strategies, and find new resources, products and services
Hear research and drug development progress updates
Create new friendships and support options via networking and community-building opportunities throughout the conference.
New to the MDF Annual Conference? MDF offers a First Timers' Tea for first-time attendees on Friday, September 14, 2018. A new feature for first timers this year is our Mentoring Program, which will partner interested first time attendees with MDF Board members and others who have attended many MDF Annual Conferences and can help ensure that your first experience is a complete success.
The Conference also features programming for adult caregivers, adults living with juvenile-onset DM, parents of children with congenital and childhood-onset myotonic dystrophy, advocacy training, and much more.
View a detailed overview of the two-day conference program.
---
ACCOMMODATIONS
The 2018 MDF Annual Conference takes place at the Gaylord Opryland Resort & Convention Center, which is located just 20 minutes from downtown Nashville. The hotel offers comprehensive services for guests. More hotel information is available here.
The special MDF room block is completely full. See additional lodging options here. We recommend that you reserve your room as soon as possible to secure the best rates.
Registering for the conference does not reserve your hotel room, and space at the surrounding hotels is expected to fill up quickly.
---
TRANSPORTATION
2018 MDF Annual Conference attendees will arrive in Nashville at the Nashville International Airport (BNA). Visitors seeking shuttle service and transportation to the Gaylord Opryland Resort & Convention Center have a variety of options, including taxi service, airport shuttles, ride-sharing apps, and public transportation.
Find transportation information here.
Conference attendees are responsible for making their own airfare and transportation arrangements to and from the hotel. MDF cannot reimburse travel, hotel accommodations or parking expenses for conference participants.
---


CHILDCARE
Childcare is not provided at the conference. Please make all necessary arrangements before you arrive so that you can take advantage of all that the conference has to offer. Contact Care.com for information on local caregivers and availability. You may also inquire at ChildCare Nashville if you prefer to use a local service. MDF members traveling with young children can also visit the MDF Facebook page to solicit interest in sharing childcare with other conference attendees.
---


REGISTRATION CANCELLATION & REFUND POLICY
We understand that circumstances can change. MDF contracts for conference presenter, travel and hotel services nine to twelve months in advance, and adjusts those contracts based on registrations. We are therefore unable to process registration cancellations made after Monday, August 6, 2018.
---
ADDITIONAL INFORMATION
See the conference program and learn more about the Gaylord Opryland Resort and Convention Center. If you have registration questions or need assistance with registration, contact the Myotonic Dystrophy Foundation at 415-800-7777 or email us at conference@myotonic.org.