2018 Massachusetts Investor Conference

Wednesday, November 28, 2018 from 8:30 AM to 1:30 PM (EST)
Event Details
Welcome to the 8th Annual Massachusetts Investor Conference
---
Registration for the eighth annual Massachusetts Investor Conference is officially open! The conference is scheduled for Wednesday, November 28, 2018 at the Boston Convention and Exhibition Center in the Seaport and will run from 8:30 AM until 1:00 PM.
We are also excited to announce that we will be joined by our keynote speaker, Dr. Chrisopher Foote — Senior Economist and Policy Advisor at the Federal Reserve Bank of Boston! 
As in prior years, we are working to ensure that the conference agenda is credit-topical, interesting, and interactive. This year's conference will feature presentations on:
Mass Port Authority Capital Initiatives 

— featuring officials from MassPort discussing significant capital initiatives for both the Airports and the Conley Shipping Terminal;



SOFR — A Better LIBOR?

— this panel is comprised of financial advisors and investment bankers who will provide background and updates on this new index. They will also discuss the first few muni SOFR deals and market reviews;


The Buy Side — Why Should Issuers Care? — this panel is comprised of institutional muni investors and will discuss what has changed since tax reform and where they see the value in the market;



Update on the Massachusetts Economy

— Dr. Michael Goodman, Executive Director at the Public Policy Center at UMass-Dartmouth, will provide his annual update
In addition, we are fortunate to have Treasurer Deborah B. Goldberg joining us again to deliver her remarks.
INVESTOR TOUR
The conference will end with a tour of MWRA's Deer Island Treatment Plant. The treatment plant is the centerpiece of the $3.8 billion program to protect Boston Harbor against pollution from sewage. You can find more information here.
Location: MWRA Deer Island Treatment Plan
Time: 1:00 PM - 5:00 PM
Note: The tour is currently only available to investors and prospective investors. 
CONTACTS

Kathy Bramlage
kbramlage@tre.state.ma.us
(617) 367-9333 x494

Iqra Sohail
isohail@tre.state.ma.us
(617) 367-9333 x203

Please feel free to share this information with your colleagues and stay tuned for additional details. We anticipate issuing a final agenda and participant listing in the coming weeks. As always, the conference remains free to investors and prospective investors.
From all of us on the Debt Management team, we look forward to seeing you at the conference!
---

Our team is excited for the conference and hope you can join us. This is a great opportunity for investors to meet the various issuers in the Commonwealth and for issuers to be able to meet their current and prospective investors. 
Issuers that will be represented at this year's conference include: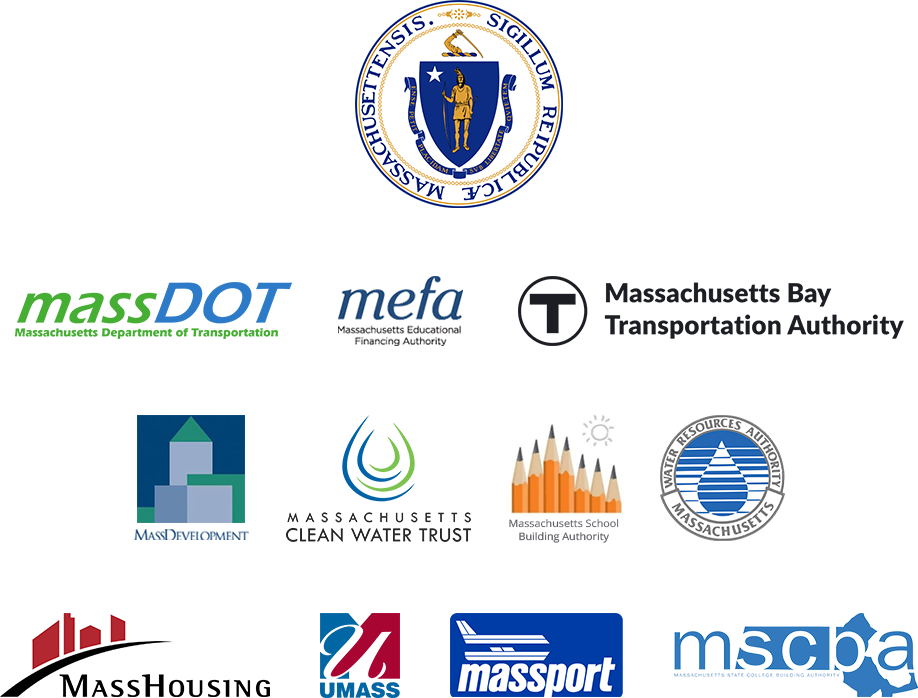 When & Where

Boston Convention and Exhibition Center
415 Summer Street
Boston, MA 02210


Wednesday, November 28, 2018 from 8:30 AM to 1:30 PM (EST)
Add to my calendar